The College, the country and the world have been greatly impacted by the COVID-19 pandemic. During this unprecedented time, please know that we are thinking of our SUNY New Paltz community, in addition to the healthcare and public service workers who work on the front lines.
Amid this uncertainty, however, we are sustained by the overwhelming resilience, compassion and perseverance that surrounds us. We have seen many examples on our campus, and we know they are happening in your communities as well. We hope to bring some of that light to you through this annual Report on Generosity.
The following highlights help illustrate the themes of compassion and hope that our community is built upon. Here, we offer a glimpse of the private support the College receives through gifts to the Foundation from its alumni, parents, students, organizations and community members.
This year, we proudly share the launch of Soaring Higher—The Campaign for SUNY New Paltz, the first-ever comprehensive fundraising campaign in the College's history, which seeks $23 million in philanthropic support by the end of 2021 for strategic priorities across campus.
Past fundraising averaged about $1.5 million annually before 2014–15. That year, we launched a three-year "major gift" initiative with the goal of doubling that amount. We reached our goal, and sustained that success the next two years. After five years, considered the "silent phase" of the Campaign, and more than $18 million raised, we entered the public phase in October 2019.
Contributions to the Campaign will support three distinct priorities: (1) scholarships and experiential learning, (2) program expansion and (3) learning opportunities that enrich the experiences of our students and our community through the Fund for New Paltz.
And this year, like every year, dozens of alumni gave the gift of their time and returned to New Paltz to mentor students and review resumes, speak on panels and judge competitions, participate in the Women's Leadership Summit, Distinguished Speaker Series and artistic forums, and serve on advisory councils. In this way, students learn what it means to be an alum— and what it means to give back.
We are excited to announce that as of today, we have raised a record-breaking $21,459,490 toward our ambitious campaign goal. This fact means we are well on our way, and that $23 million is achievable and within sight.
As we continue to grapple with the new realities of COVID-19, we are asked to reflect on the year that has passed. I encourarge you to turn your attention to the future. Your investment in our students is measured in generations and their contributions to society and the world. We are deeply grateful for your continued support.
Soar with us.
Erica Marks
Vice President, Office of Development & Alumni Relations
Executive Director, SUNY New Paltz Foundation


Scholarships & Experiential Learning
Priority Goal:

$11.5 Million
Soaring Higher—The Campaign for SUNY New Paltz aims to significantly increase scholarship programs that make higher education more accessible, while also creating opportunities—internships, research and creative activities and study abroad experiences—that make it more meaningful.
SCHOLARSHIPS IN ACTION
The Annual Scholarship for Promoting Diversity in Education Professions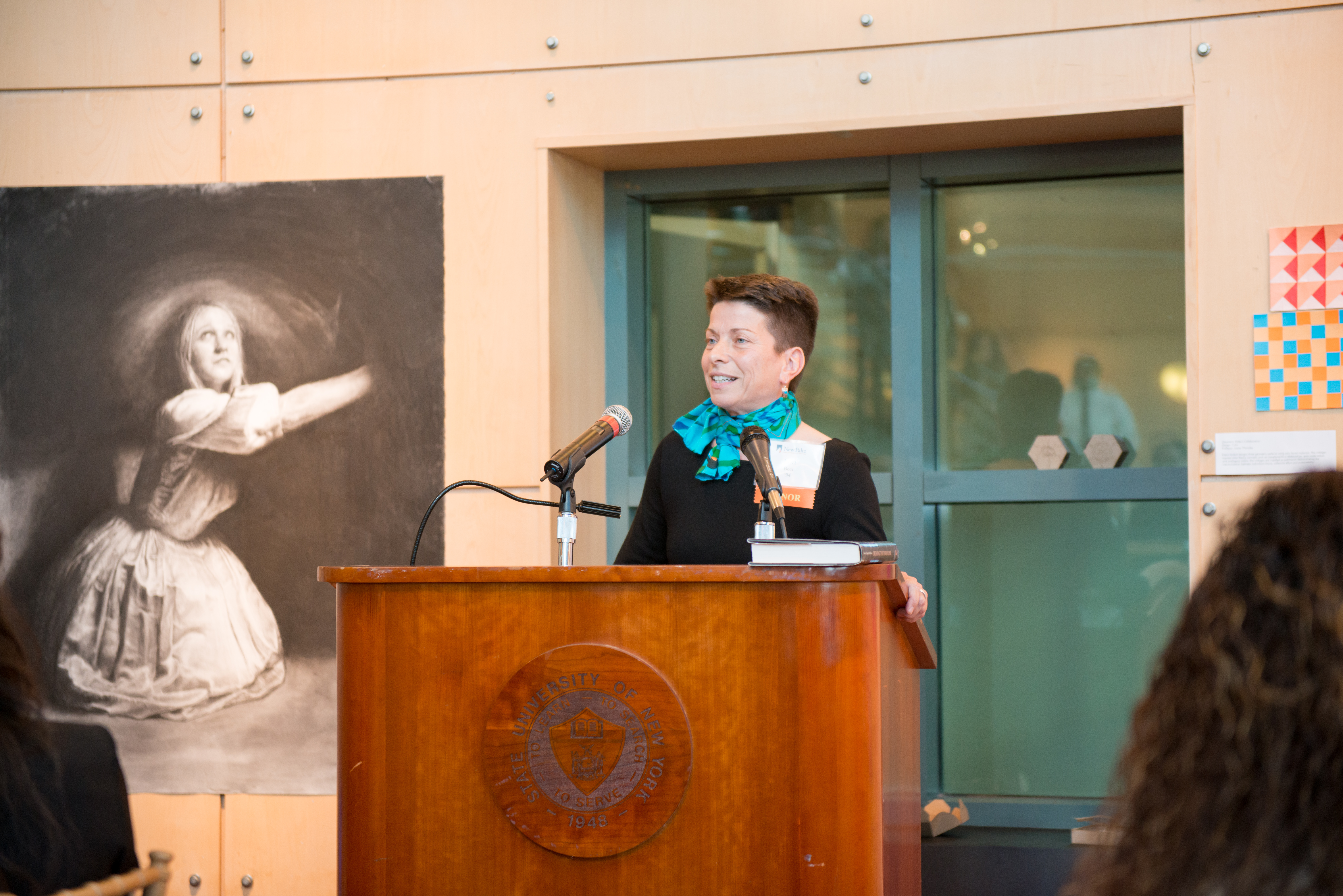 Many of the students who received support this year did so thanks to the generosity of individual donors like Lori Beer '94g (Education, 7-12: Physics Education), an alumna and physics teacher for the Arlington Central School District in LaGrangeville, New York, whose gift created the Annual Scholarship for Promoting Diversity in Education Professions.
"It fills me with pride to know that I have contributed to the educational plan of these students," Beer said.
There's no greater feeling than that of giving to others, and all of the donors who support the Campaign for SUNY New Paltz know exactly what I'm talking about."
One of the scholarship's recipients, Dildora Davronkulova '19 (Adolescence Ed: Chemistry) is thankful for Beer's generosity and for the culture of giving back that her gift represents.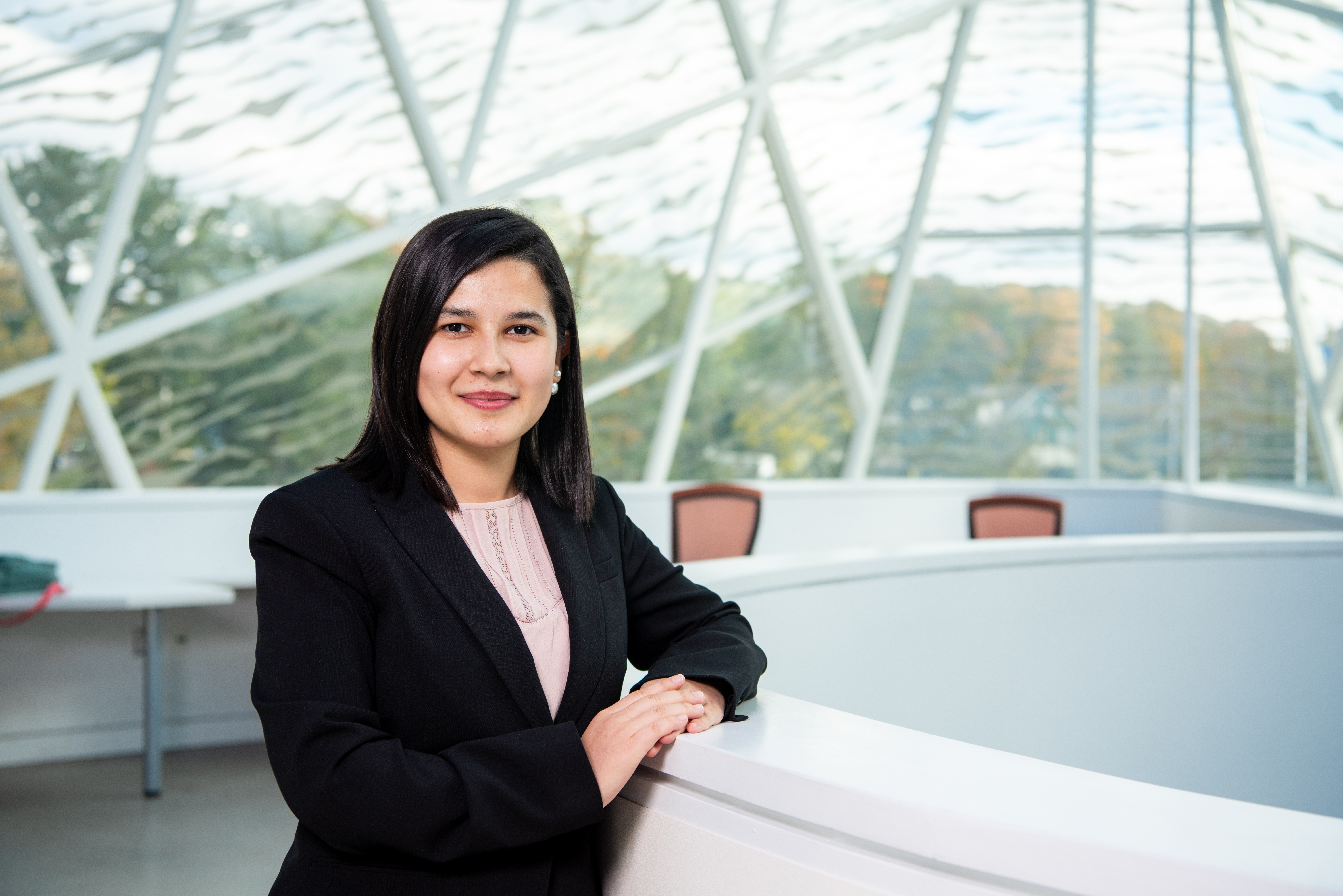 "I came to America when I was 12 years old and I learned English with the support and encouragement of my teachers and my parents," said Dildora. "Lori gave me the opportunity to enjoy my college experience without thinking about financial needs. Her support has inspired me to help others and give back to the community and people around me."


Priority Goal:

$8 Million
The College offers numerous special programs that are made possible or are enhanced through grants and private philanthropy.
PROGRAMS IN ACTION
HITZ FOUNDATION
A generous contribution of $25,000 in support of Theatre Arts at SUNY New Paltz by the Hitz Foundation enabled the College to bring Play On! Shakespeare for the first time to the SUNY New Paltz campus this past October. "We were excited about the possibilities that this offered us in terms of reigniting a conversation about Shakespeare on the campus," said Ken Goldstein, chair of the Department of Theatre Arts. "Play On!'s commitment to diversity and inclusion resonates with College values and our obligation to telling stories that resonate with our community." Play On! Shakespeare consists of three dozen playwrights— more than half of whom are women and people of color— who have worked with dramaturgs to translate works of Shakespeare into contemporary English, while remaining true to the timelessness and lasting impact of his catalogue.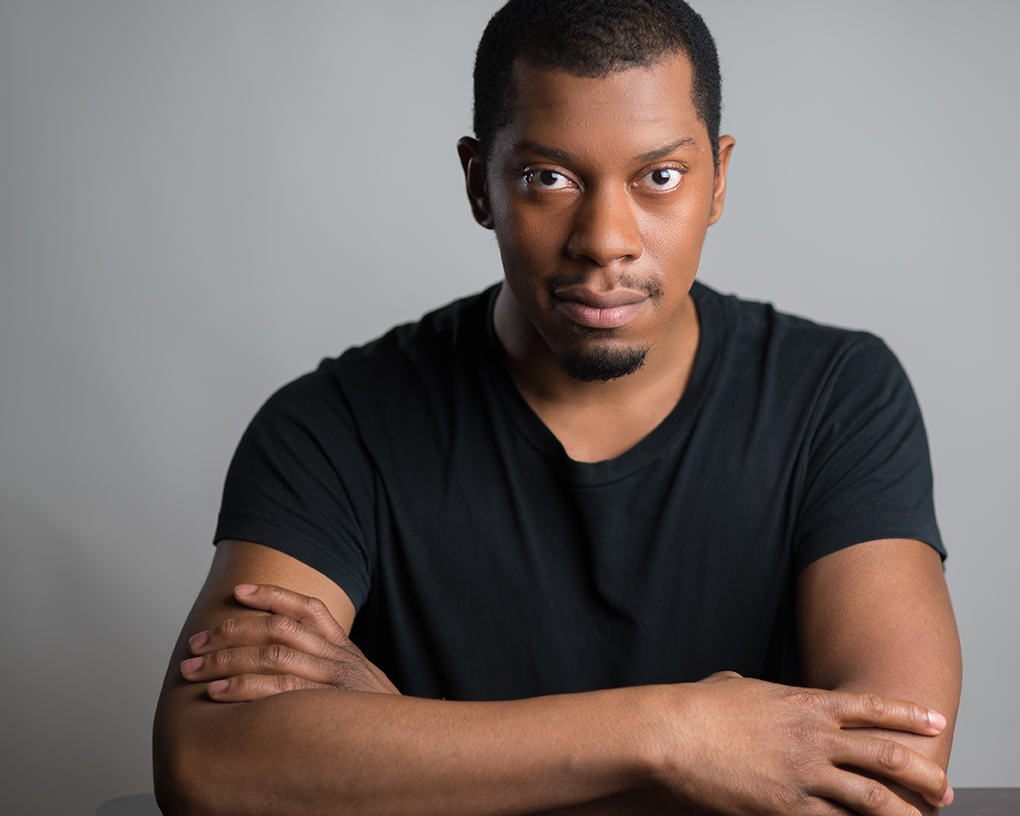 Brian Demar Jones Directed Shakespear's early comedy "Loves Labour's Lost" at SUNY New Paltz as part of Play On! Shakespeare in February 2020.
THE SAMUEL DORSKY MUSEUM OF ART
The Samuel Dorsky Museum of Art is located at the heart of the SUNY New Paltz campus and is a brilliant manifestation of the power of philanthropy. The Dorsky engages audiences with high-quality exhibitions, in-depth scholarly catalogues and unique public programs—all of which are made possible by the generosity of individual donors.
Significant gifts of art to The Dorsky
Howard Greenberg, a longtime friend of the College and the Samuel Dorsky Museum of Art, created an endowment to support photographic exhibitions, catalogues and conservation at the Museum and his numerous donations have come to comprise nearly half of the Museum's photography collection. His recent gift included photographs by two of the most significant New York-based photographers of the 20th century. Fourteen images from Aaron Siskind's "Harlem Document," and 15 images from Joel Meyerowitz's "Cape Cod" series were added to the permanent collection at The Dorsky.
Marcuse "Cusie" Pfeifer, a key figure in the recognition and promotion of photography as fine art, donated 67 photographs by 19th and 20th century masters to the permanent collection of The Dorsky, adding scope and depth to the Museum's already significant collection of vintage and contemporary photography. Cusie was honored at the Museum's 2019 Art Uncorked gala for her many contributions to the field of photography over the years. "We are thrilled to be able to add these beautiful photographs to our collection," said Wayne Lempka, interim director for the Samuel Dorsky Museum of Art. "They are certain to be used by faculty and students on a regular basis in the years to come and will be included in museum exhibitions."


Priority Goal

:

$3.5 Million
The Fund for New Paltz makes possible programs that enrich the experience of each student and our entire community. Gifts, no matter how big or small, directly impact student learning and the Fund for New Paltz connects students with alumni, provides opportunities for them to learn from subject matter experts and to gain real-life work experience.
GIFTS IN ACTION
President's Roundtables deliver a series of meetings for current students with accomplished alumni and other distinguished guests, hosted by President Christian.
Alumni Workplace Field Trips provide opportunities for students to visit alumni on the job and gain valuable career insights across a broad range of professions from business to education and beyond.
Women's Leadership Summit connects students from all schools and majors with accomplished professionals, business leaders and alumnae who offer both practical career advice and tips on empowerment.
The 40 Under Forty program celebrates the accomplishments of up-and-coming alumni under the age of 40, who are making a difference in the world through their work and whose stories provide inspiration to current and prospective students by exemplifying how far and wide a SUNY New Paltz education can go.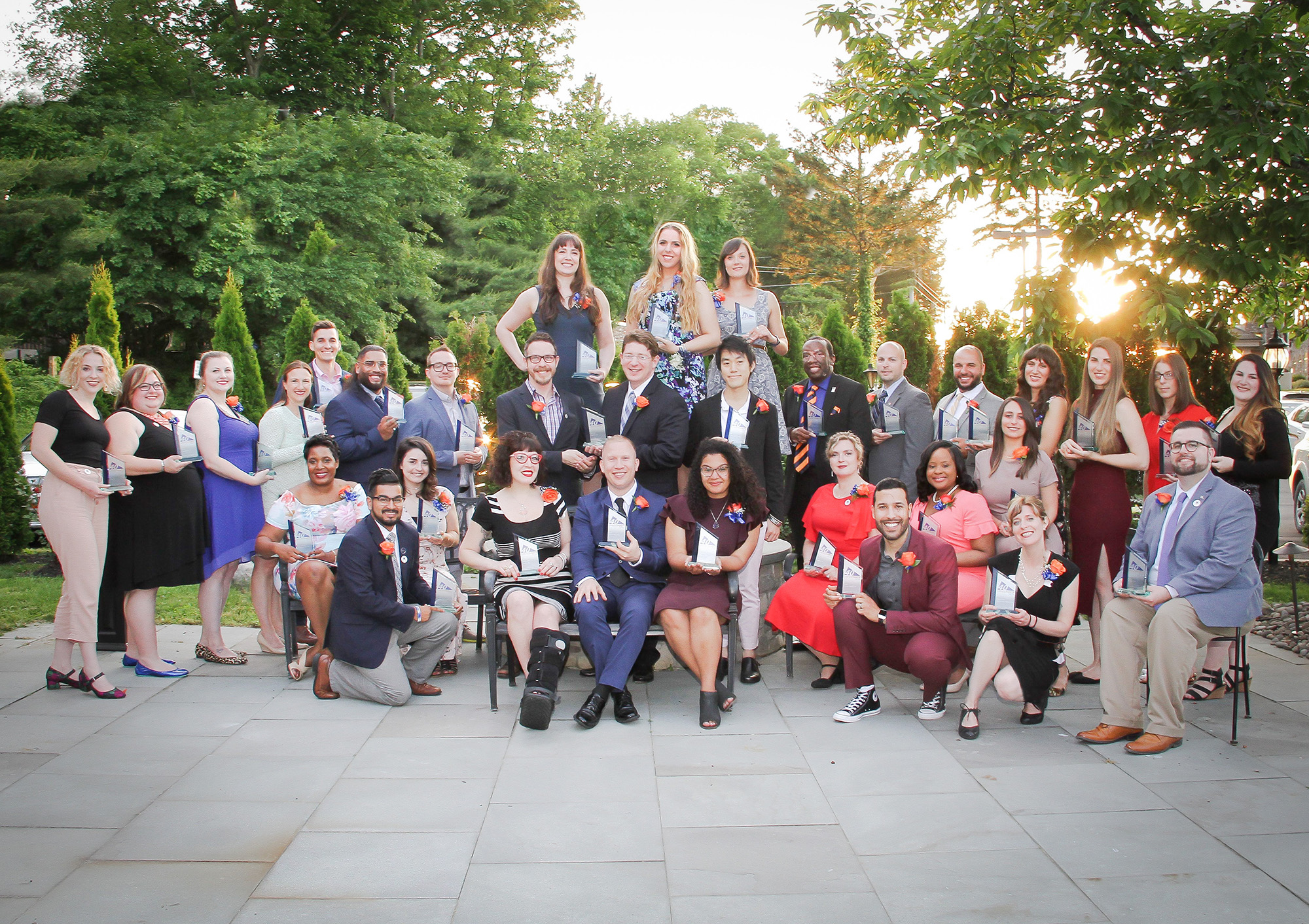 The SUNY New Paltz 40 Under Forty awards recognition program honored 40 alumni under the age of 40 in 2019.
PHILANTHROPY IN ACTION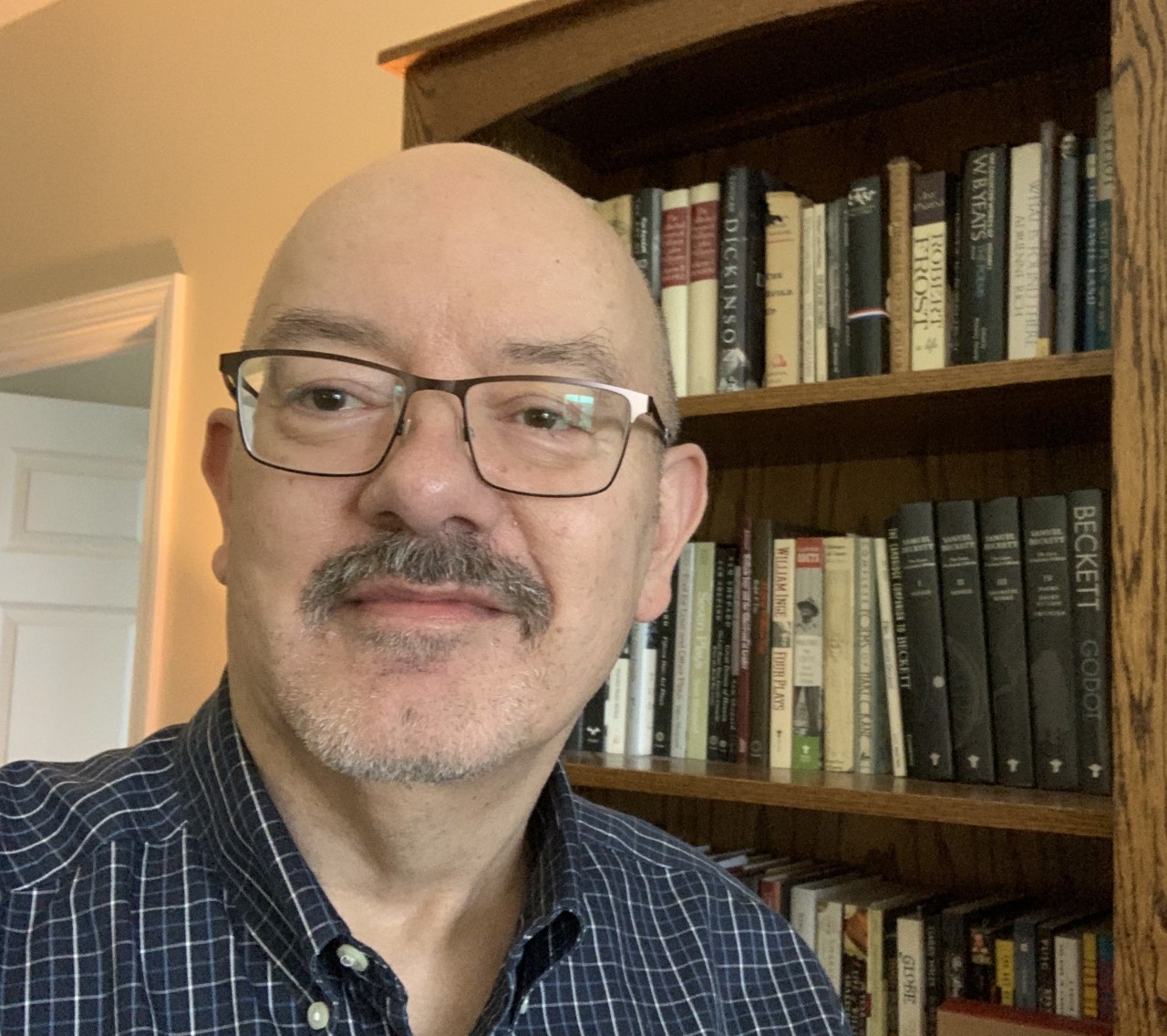 For alumnus Charles Houser '75 (English), contributing to the Fund for New Paltz has been a key component of his philanthropic efforts for many years. He believes that the programs it supports provide students with a sense of belonging and opportunities to creatively connect with the greater world.
Giving to the Fund allows those in direct service to students find the best solutions for providing those students with the help they need and deserve."
Houser credits the Liberal Arts education he received at New Paltz and his subsequent experience serving on nonprofit boards with shaping his personal philosophy on giving. Houser graduated from New Paltz with a broadbased education—and no student debt. While the alumnus is happy to make designated gifts to existing programs, he admits he is more interested in supporting the broader missions of the organizations he believes in.

Donors who make a provision for New Paltz in their estate plans become members of the College's Tower Society and demonstrate to others a deep concern about the future of public higher education and the students who come here.
We are grateful to the many alumni and friends who have given to the College through their planned gifts. These thoughtful and generous contributions, both large and small, help sustain the educational excellence that is SUNY New Paltz.
The College recently welcomed the following generous donors to the Tower Society:
Barbara J. Esmark '84 and Bruce Esmark
Howard I. Goldblatt '73
Daniel Gonzalez '87
Alynn J. Greene '53
J. Warren Healea
Richard C. Hessney '72
Helen Kolikow Garber '76 and Dr. Stuart H. Garber '77
Rosemarie A. McBride '60 '68g
Emily J. Monahan '89 '94g '03cas and Michael J. Jurkovic
Karen Van Lare
Lori A. Beer '94g Endowed Scholarship for Promoting Diversity in Education Professions
Established in 2019 through the generosity of Lori A. Beer '94g (Education, 7-12: Physics Education). This award is open to a matriculated student majoring in math or science education in order to promote diversity in education professions.
The Gary R. Gregg Endowed Applied Learning Fund
Established in 2019 through the generosity of Gary R. Gregg '77 (Economics). This award provides support for non-tuition travel expenses for School of Business students at SUNY New Paltz.
Professor Martin "Doc" Rustein Endowed Scholarship Fund
Established in 2019 in honor of Professor Martin "Doc" Rustein to support provide support for a SUNY New Paltz Geology major entering their senior year.
Claudia J. Justy '70 Endowed Recruitment Scholarship Fund
Established in 2018 through the generosity of Claudia J. Justy '70 (Secondary Education; Social Studies) to provide scholarship support to help SUNY New Paltz recruit and retain academically talented incoming freshmen.
Ahlmeyer/Healea Endowed Scholarship for Excellence in Academic and Community Service
Established in 2019 by Irene Healea in honor of her brothers Lieutenant Heinz Ahlmeyer Jr., and William Ahlmeyer to celebrate their contributions to community and provide support for militaryaffiliated students who show leadership and contribution to community.
Smiley Family Endowed Scholarship Fund
Established in 2018 by Mary and Michael Keegan, the Smiley Family Endowed Scholarship Fund honors the Smiley family and supports employees or the dependants of employees of Mohonk Mountain House to attend college at SUNY New Paltz.
The SUNY New Paltz Foundation
July 1, 2018—June 30, 2019
Total | $3,185,888