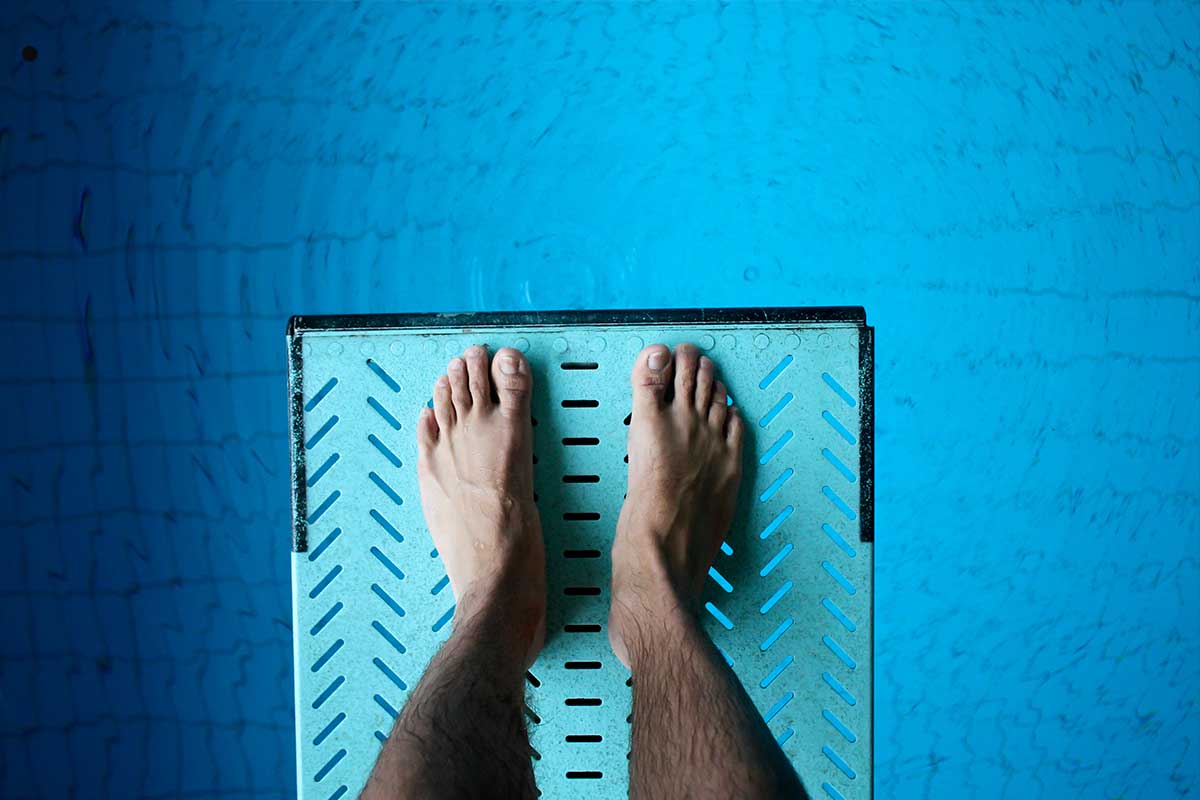 Alumnus commits to U.S. Masters Diving organization
While S. Neyooxet Greymorning '73 (Anthropology) credits his SUNY New Paltz education with beginning his prolific work in linguistic anthropology, College athletics also played a significant role in helping him achieve his goals. He attributes his time as a diver on the swim team with giving him the ambition to obtain his doctorate degree from the University of Oklahoma.
I discovered a statistic that only 10 percent of those who get to their dissertation level ever finish and become awarded their doctorate," he said. "My time as an athlete at New Paltz gave me the discipline and resilience to be within that 10 percent who finished."
After Greymorning's many athletic accomplishments at the College, he won two first place medals at the 2002 World Masters Games in Melbourne, Australia. He has also won dozens of other medals through the U.S. Masters Diving organization.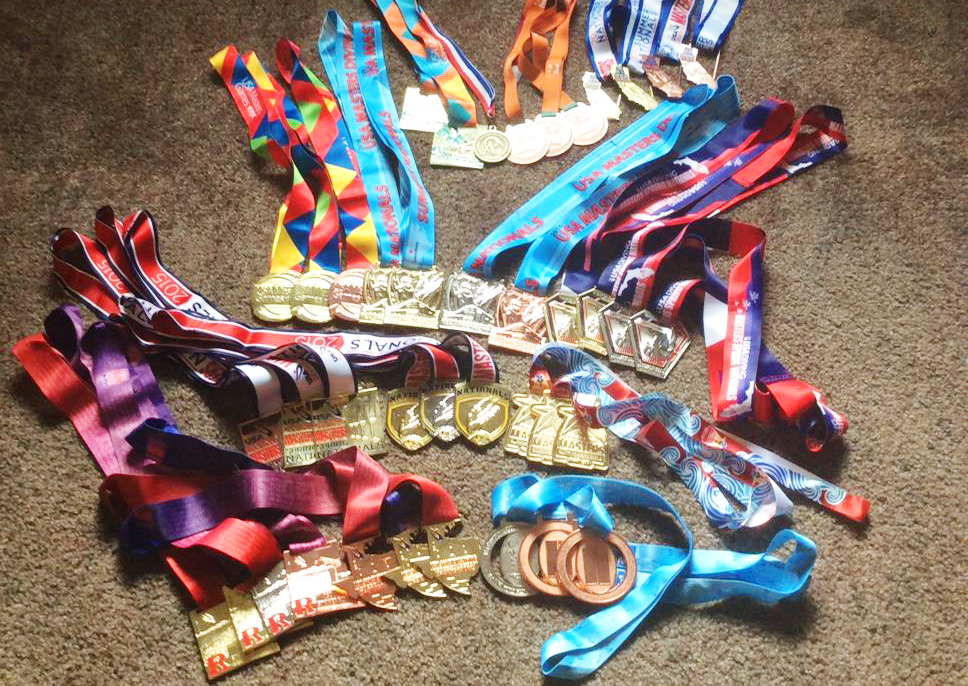 "When you're 32 feet up in the air, you know that a lot of things could go wrong before you hit the water," said Greymorning. "You go through all these things in your brain that prepare you as you run down the tower and take off. But the word that I always focus on, and the word that got me through my doctorate program, was 'commit.'"
Commitment has since come naturally to Greymorning, who has won numerous medals from the U.S. Masters Diving Organization since he joined the program in 1974.
U.S. Masters Diving is an organized program of diving for adults founded in 1974 by John Deininger, a former professional diver. There were very few competitors at the first meet, but today there are now thousands of divers worldwide.
Like Greymorning, divers come from varied backgrounds. Some are former competitive, national, and international divers, including some former—and even future—Olympians. For others, it is their first time diving competitively.
In 1984, Greymorning was able to compete with future Olympic Bronze Medal recipient Craig Lincoln in a national competition in Nebraska. Greymorning finished just after Lincoln, who eight years later qualified for the Olympics when he was 40 years old.
"I refer to it as my dream meet," said Greymorning. "The competition was intense."
Most recently, Greymorning placed second on the one-meter board at the FINA World Aquatic Championships in Hungary in August 2017 and later competed in California at the Masters Nationals where he won the 1-meter, 3-meter, and placed third on free platform.
Greymorning has lived in Montana for 20 years. He is able to train only once every three months, while on break from his position at the University of Montana.
"Most divers are able to train much more frequently," said Greymorning. "But I make it happen. When I won the Pan Pacifics in Colombia, South America, I hadn't been on a board in four weeks."
---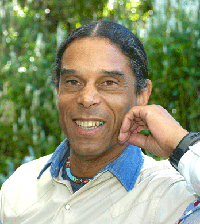 S. Neyooxet Greymorning '73 (Anthropology) is a political anthropologist. He holds joint positions in Anthropology and Native American Studies at the University of Montana. His research interests include Native American language maintenance and restoration and sovereignty issues among indigenous peoples in North America and around the world, including Australia, Canada, Colombia, East Timor, and New Zealand. His work on has included serving as executive director of Hinono'eitiit Ho'oowu' (Arapaho Language Lodge), an immersion program designed to prevent the extinction of Arapaho, and the development of a breakthrough method for second language instruction called Accelerated Second Language Acquisition (ASLA).
An award-winning teacher, Professor Greymorning is the author of "A Will to Survive; Indigenous Essays on the Politics of Language, Culture and Identity" (McGraw-Hill, 2004), as well as countless articles on issues of language indigenous sovereignty in academic journals.
In October 2017, SUNY New Paltz presented Greymorning with the Alumni Professional Achievement Award, which is given to alumni who have achieved distinction in a chosen profession or outstanding lifetime achievement.