KEN PASTERNAK STAYS IN THE GAME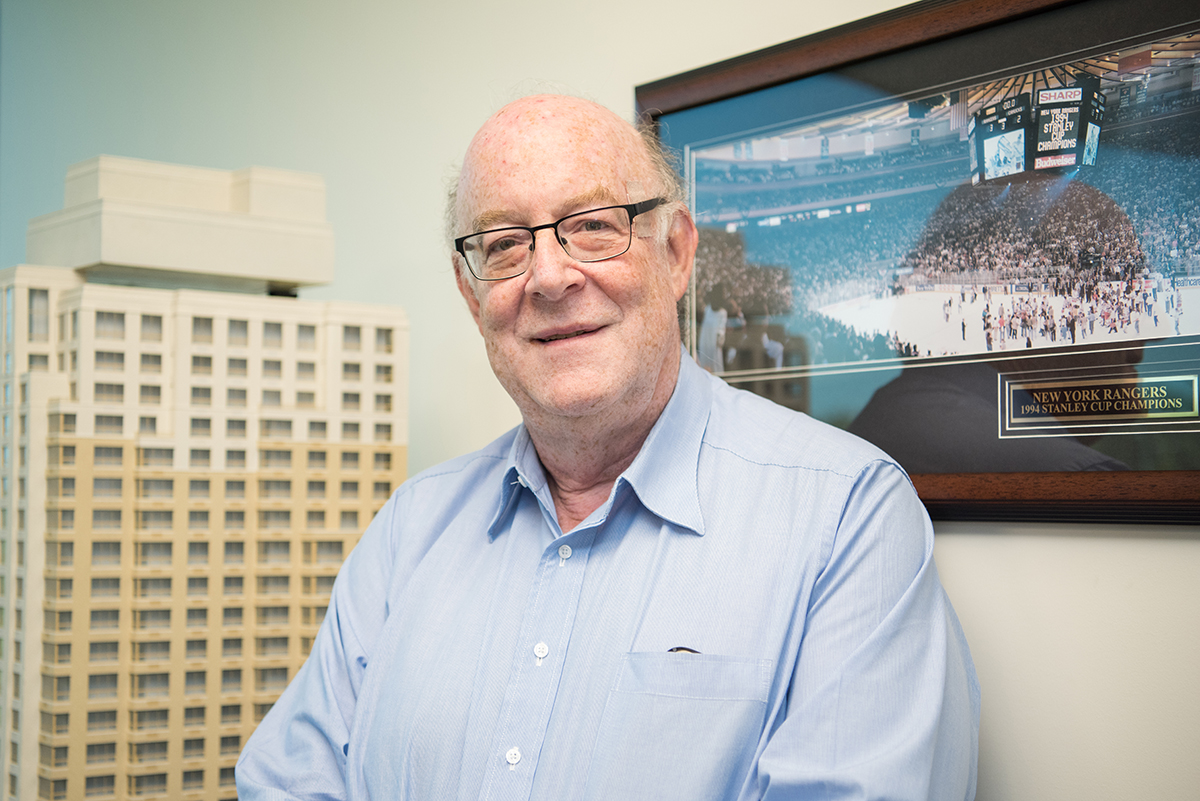 Ken Pasternak '77 (Secondary Education: Social Studies) is the namesake of the Kenneth D. Pasternak Trading Room at the School of Business, but he also gives back to his alma mater by inviting students to visit the offices of his private equity real estate firm. He also occasionally hires them.
None of the equations in the questions he was about to ask would be any harder than the math that a fifth-grader could handle, Ken Pasternak promised with a smile. But that didn't seem to reassure the group of SUNY New Paltz School of Business students seated around the table in Pasternak's boardroom. If anything, it may have made the questions he was asking even more intimidating. What's the largest asset class in the United States? Pasternak asked. What does the term LTV mean? What's a REIT? What's an incentive fee? What are the top five requirements for someone entering the real estate business? The last question was the easiest to answer: money, money, money, money, and money.
Born and raised in Fleischmanns, N.Y., in the central Catskills, Ken Pasternak got an early taste of entrepreneurial success selling used cars to his fellow New Paltz students in the 1970s.
"I'd be sitting there watching the pricing action at car auctions, which made no sense," he said. "But "meanwhile, I'm taking Paul Samuelson's Introduction to Economics where I learned about the laws of supply and demand." He ended up writing a paper related to his use of technology to predict prices at car auctions. The paper led another professor to tell Pasternak, "You're wasting your time with these thirty-five-hundred pound things and you would get a lot more bang for your buck if you tried trading these things called stock certificates."
Which Pasternak did—in a big way, using skills and approaches he'd learned as an education major at New Paltz. After quickly establishing himself as one of the firm's best traders, he ended up the head of trading at Spear, Leeds & Kellogg (later acquired by Goldman Sachs), where he revolutionized hiring and training. First, he gave the firm's traders a series of aptitude tests. Then he correlated the results of the tests to how successful the traders had been in the stock market. This led to a highly successful predictive test for hiring new employees, and a curriculum and lesson plans for training new traders in all the necessary skills they needed to succeed.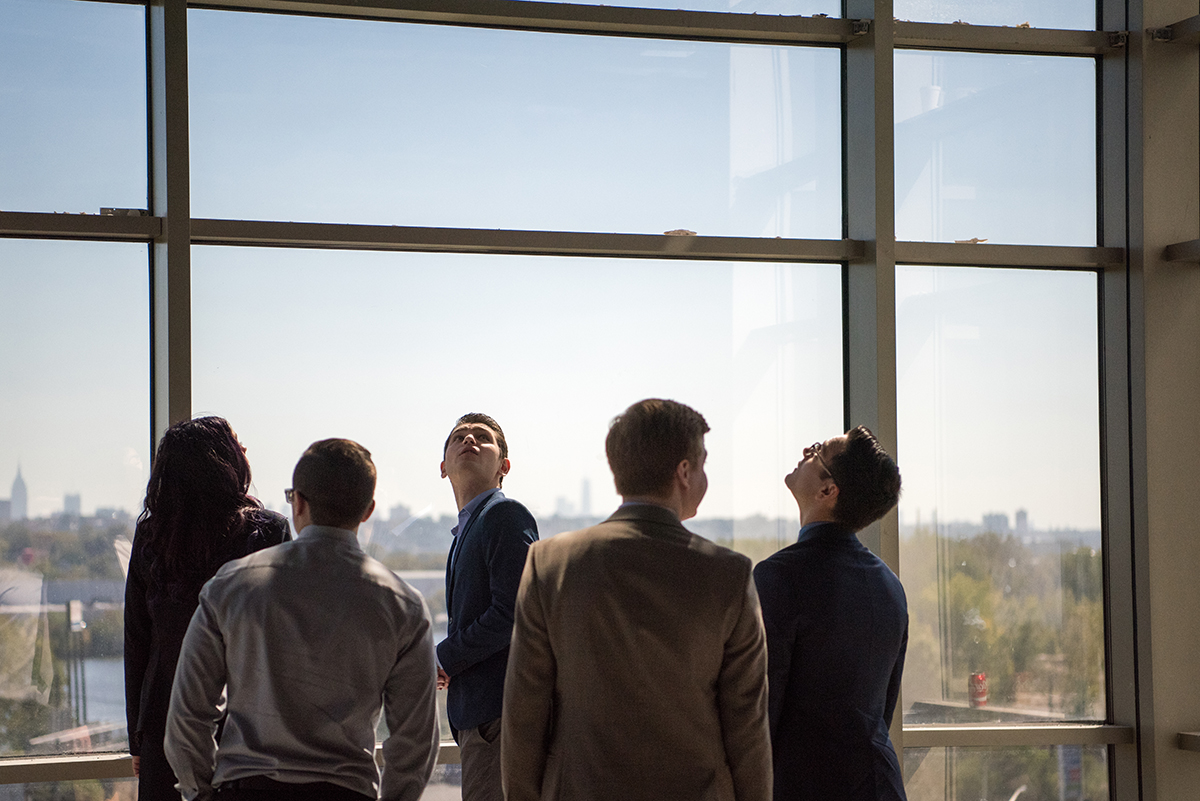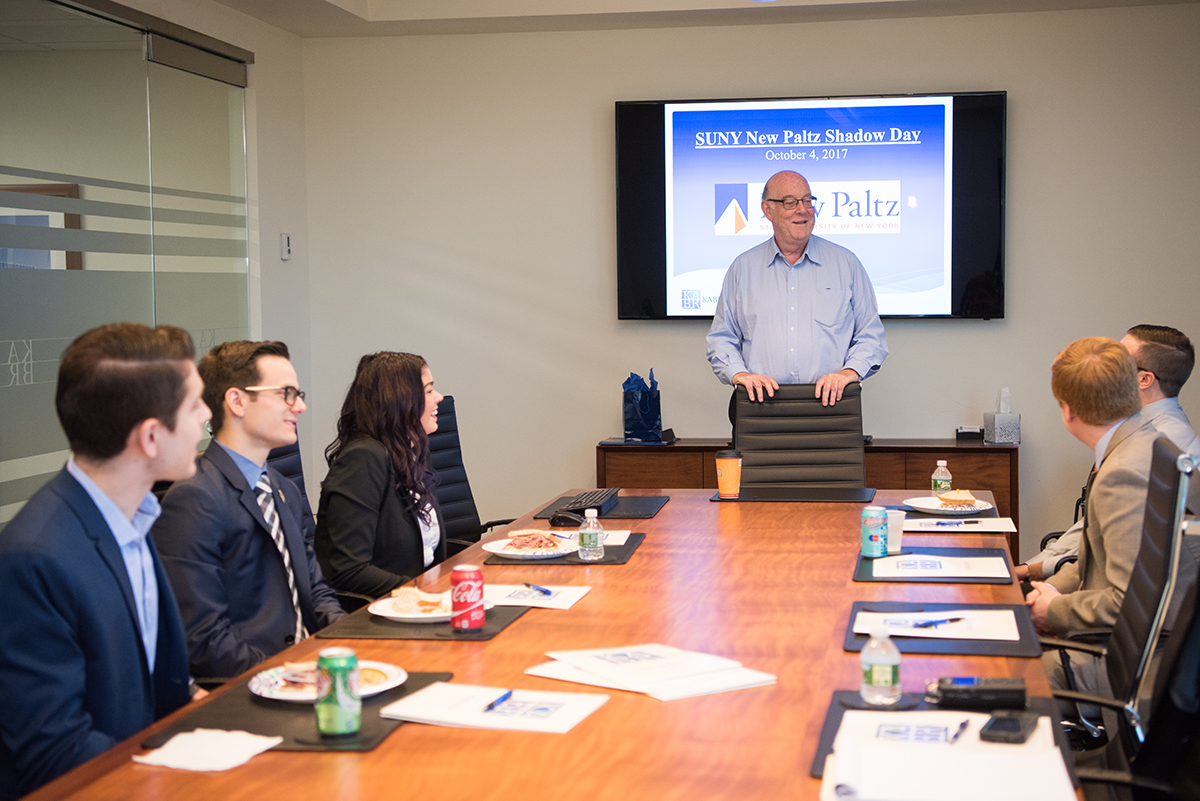 Pasternak's innovative approaches to equities trading paid off. When he took Knight Trading Group public in 1998 (he'd cofounded the firm in 1994, after leaving Spear, Leeds), its market capitalization exceeded $5 billion. After ranking as one of Wall Street's most highly compensated executives of 2001, Pasternak retired from the stock market altogether in 2002.
Pasternak started his new company, the KABR Group, in 2008, after the beginning of the recession and a realization that there were enormous opportunities in undervalued real estate. Although his new company has been successful financially, he still considers that to be "a secondary benefit." "The primary benefit," he said, "and why I still work, is that the challenges of creating an organization—mentoring young people into outstanding performers in the game of life—to me, that's really fulfilling."
Sometimes it seems like he's "running an MBA program" at the KABR Group, he added, "even though we call it a job."
It's about leadership, and challenging yourself in a leadership role. The main benefit is watching people grow."
Pasternak's enthusiasm for mentorship has even led to the hiring of a fellow New Paltz alumnus. Richard Guido '15 (Business), who was president of the New Paltz baseball team, member of the Chi Alpha Sigma honors society, as well as winner of the School of Business Student Leader of the Year award, among other laurels, visited the KABR Group offices on a School of Business student visit his senior year. "We hit it off," Guido said. "We emailed back and forth, and then he offered me a job." Guido is now in his third year at KABR, and helping to host the latest group of visiting SUNY New Paltz School of Business students.
Creating a successful team, helping young people become "credits to our economic system, and our community, and our society," and then "winning the World Series of life"—that's the most engaging and fulfilling thing a person can do, Pasternak believes.
"Why does Paul McCartney play?" he asked with a grin. "I don't know why he plays—but he doesn't play for money." "Why does Paul McCartney play?" he asked with a grin. "I don't know why he plays—but he doesn't play for money."