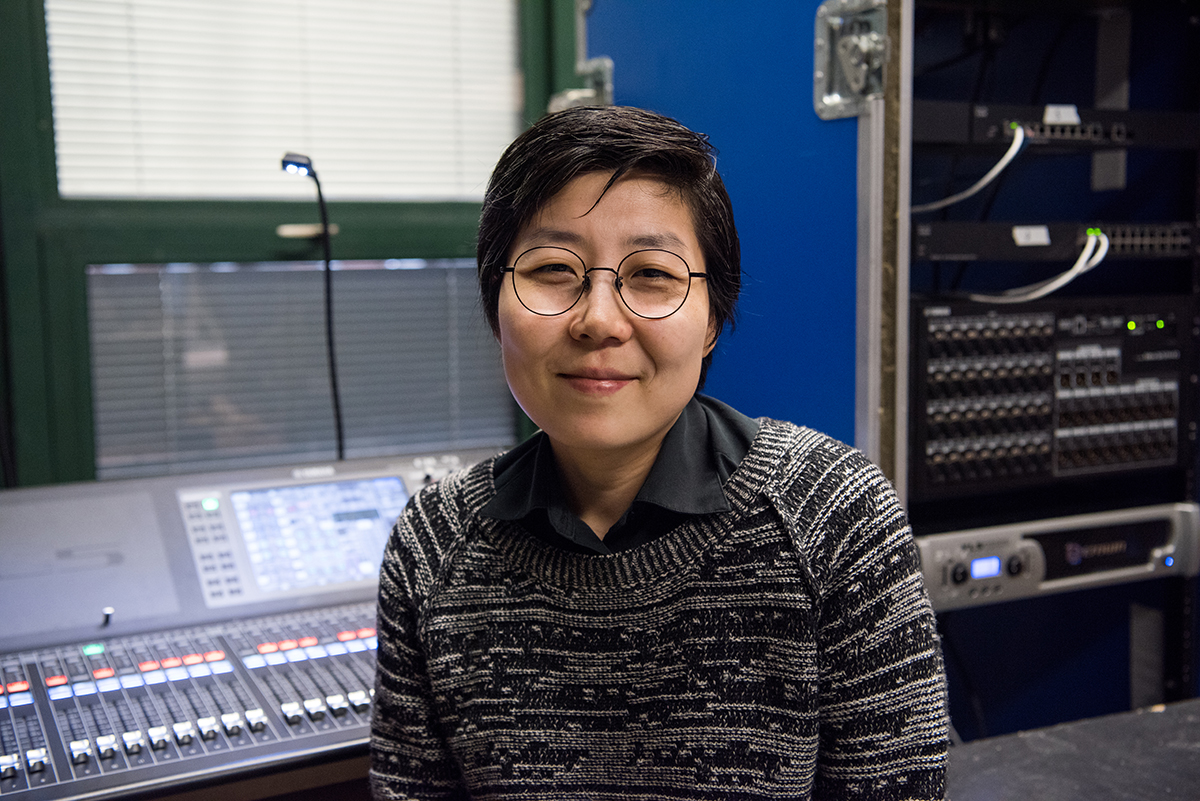 Sun Hee Kil, associate professor of Theatre Arts, served as assistant sound designer for the opening and closing ceremonies at the 2018 Winter Olympic Games in PyeongChang, South Korea.
For Sun Hee Kil, it was a return to the nation where her career as a sound designer and audio engineer began. She started working on sound for musical theater in 2001, and in 2006 she came to the United States for further education and to work on different kinds of theater performances.
"I'm working on the biggest gig I could get from one country, maybe anywhere in the world," she said. "My motherland called me, and I'm really happy to serve my country. I feel the responsibility and want to do my best, as one world citizen, to put on an enjoyable show for everyone."
I'm working on the biggest gig I could get from one country, maybe anywhere in the world."
Kil joined the faculty of SUNY New Paltz in 2014 to share her deep knowledge and experience of stagecraft with students, but has continued taking design and direction jobs both regionally and internationally.
"Last summer I had two gigs in South Korea—I still maintain my work there—and I found out that
the sound director of the opening and closing ceremony at the Olympics was my ex-boss," Kil said, referring to Do Kyung Kwon, who Kil calls a mentor and "the best musical sound engineer in South Korea."
"I realized this would be way bigger than any productions I had worked on before, and it was an opportunity I could not pass up," she said.
Kil expected this to be among the most complex and challenging jobs she's ever been part of.
Like recent years' ceremonies in Rio de Janeiro, London, Beijing, Sochi and Vancouver, the South Korean event involved thousands of performers, multiple sets and precise timing over an hours-long program.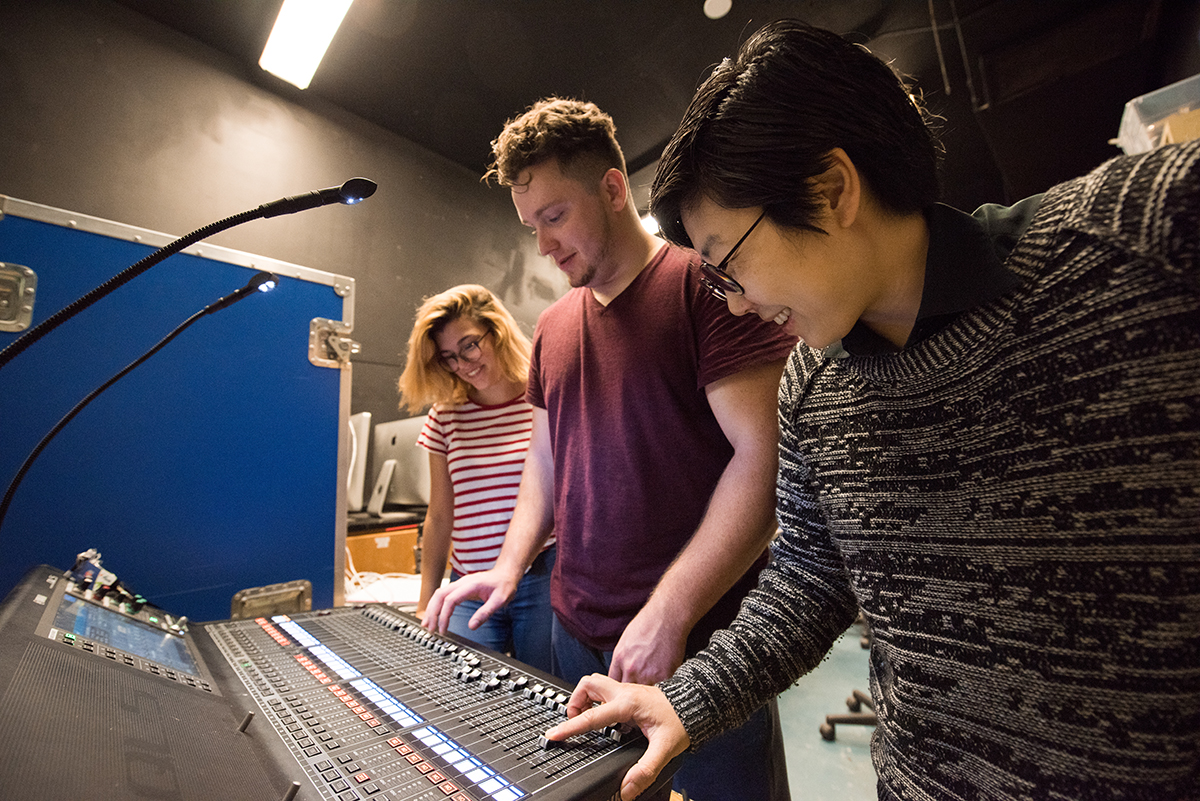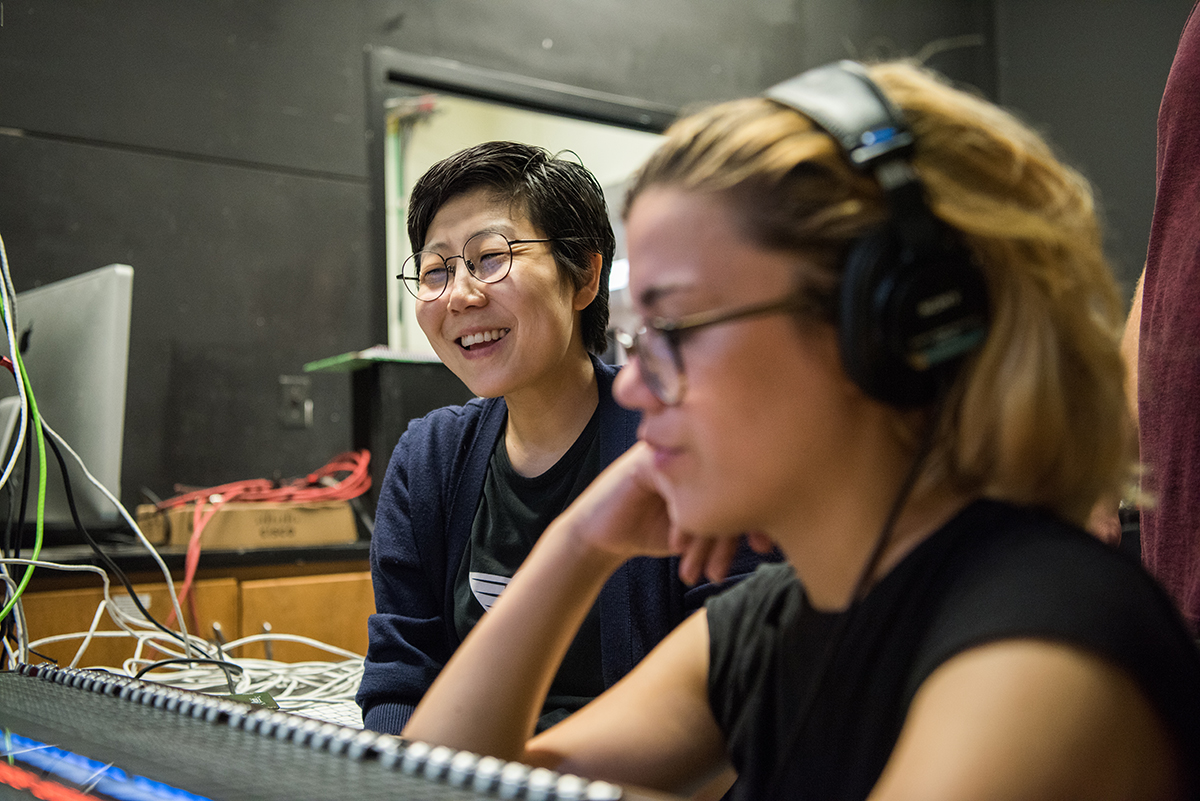 Kil's job was making sure that all the communications were working correctly, and that everyone was in sync to ensure the athletes walk in at the right time, with the right music.
"Everything needs to be planned in real time," said Kil. "In musicals, if an accident happens and one automation doesn't work, we can cover it and fix it with a longer scene change or something. But for the Olympics, everything has to match perfectly."
This attention to detail is a point of emphasis for Kil's work with students at New Paltz. In addition to teaching courses in sound design, she often assists and supervises student audio engineers for the four Mainstage Productions performances put on by the Department of Theatre Arts each year.