Aaron Hines '00 (Management) '04g (Business Administration) wasn't the first in his family to choose New Paltz, and if history repeats itself, probably not the last.
The alumnus, and current assistant dean for MBA Programs in the School of Business at the College, has had a host of family members attend New Paltz, including his aunts Sandra Jackson '86 (Business Administration), who was recently inducted into the School of Business Hall of Fame as Alumna of the Year and Jacqueline Ravenell '79 (Sociology), as well as his first cousins Tidrea Ravenell '05 (Black Studies) and Phillip Green '05 (Communication). His wife, Dabby Hines '03 (Psychology) is an alum as well.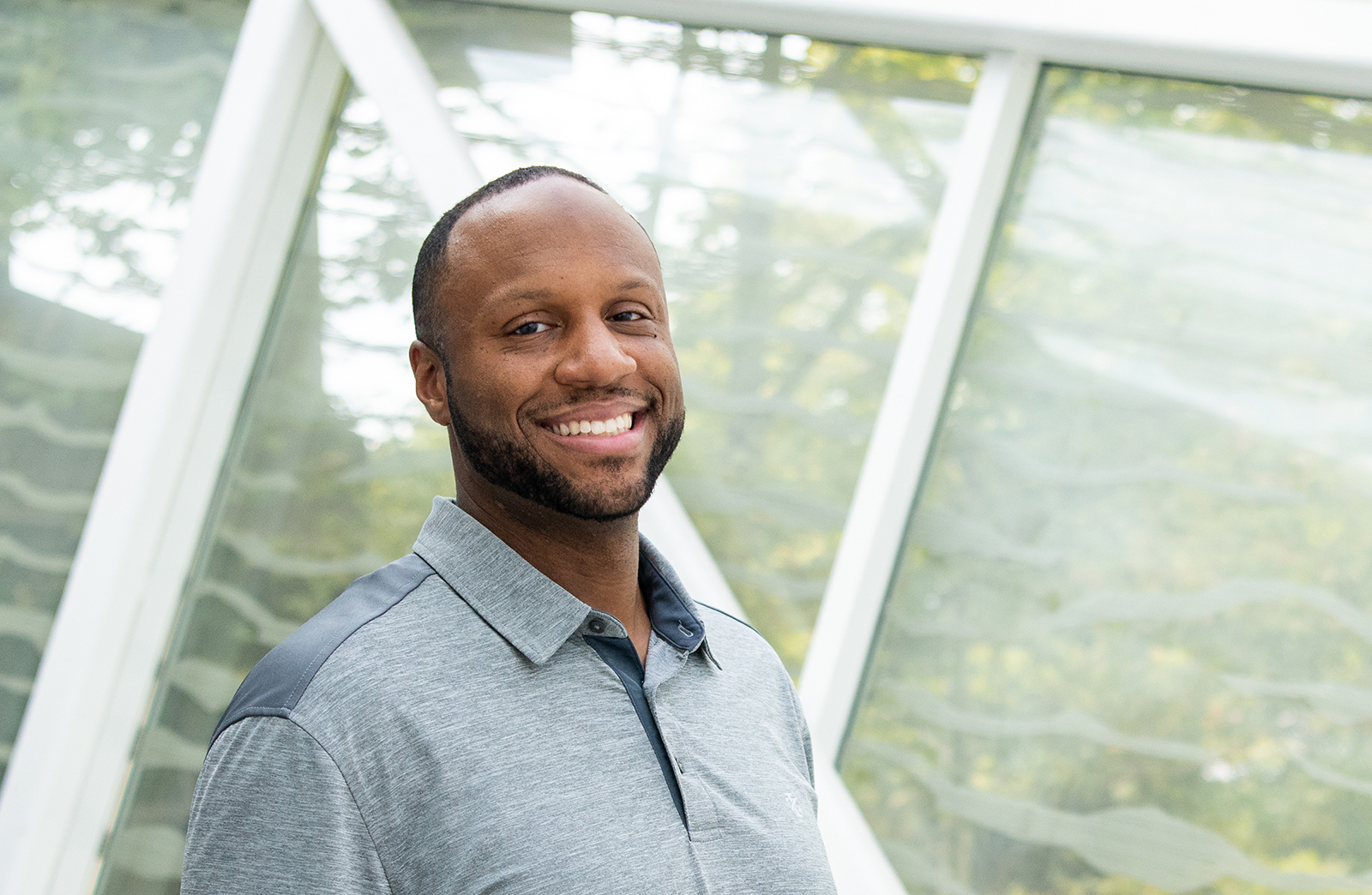 "When I learned that relatives of mine attended the College, I became intrigued and planned a visit to New Paltz," said Aaron, who hails from White Plains, N.Y. "Soon after attending Open House, I was convinced that New Paltz was the right place for me."
Affinity for the College was contagious for Aaron's family. As a senior, Aaron was visited by his cousins and they subsequently decided to join him at New Paltz. Later, he served as their Resident Director in Bouton Hall while pursuing his MBA.
Just to feel welcome, and like I belonged. Meant a lot to me. I think that's why all of us chose New Paltz."
The thing that struck Aaron about the College was the friendliness and the diversity. For him, it felt like home, and his familial connections solidified that opinion.
"Having family who went to school here, in addition to meeting people who would become like family, was great," said Aaron. "Just to feel welcome, and like I belonged, meant a lot to me. I think that's why all of us chose New Paltz. Overall, I think we made the right call."
Son honors his mother's and aunts' legacy through Scholarship Fund
Matthew Healey of Boynton Beach, Fla., is a member of the Tower Society and the founding donor of the Sposato Sisters Scholarship created in memory of his mother and her four sisters, all alumnae, to help New Paltz recruit and retain academically talented incoming first-year students.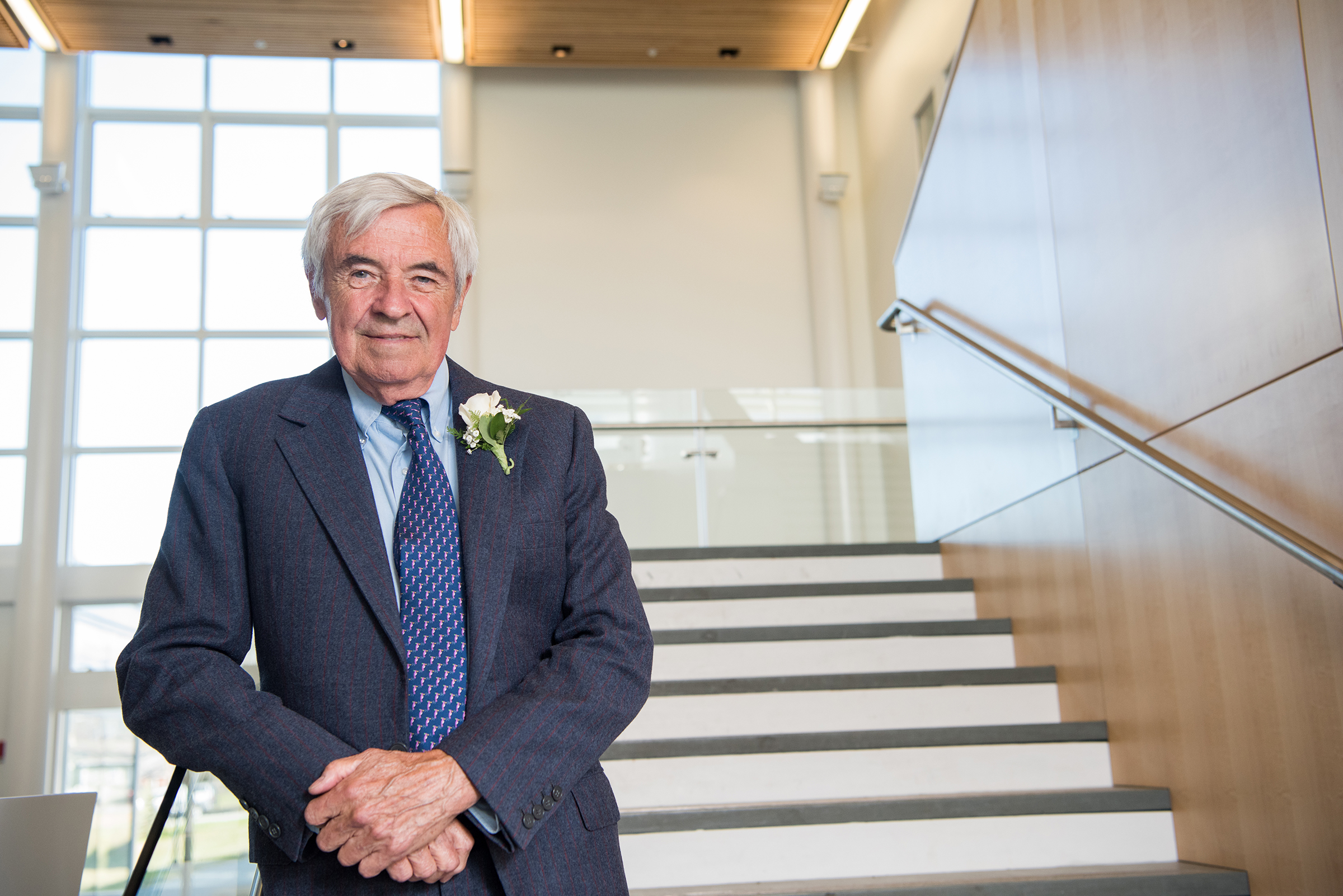 I didn't go to school here; my mother did," said Healey. "I started two other fellowships at Harvard and RPI, and then I reflected on the fact I hadn't done anything for my mom here at New Paltz, and it was time."
Healey proudly comes from this family of ambitious, thoughtful women who found a place at the College when it was still The Normal School, between 1923 and 1934.
His mother, Susan Sposato '29 (Education), left a lasting impression on her family, friends and her alma mater. Creative and engaged in her New Paltz community, Susan was vice president of her class, a member of the Sigma Pi Sigma honor society, a cheerleader, and active in the Arts and Crafts Club.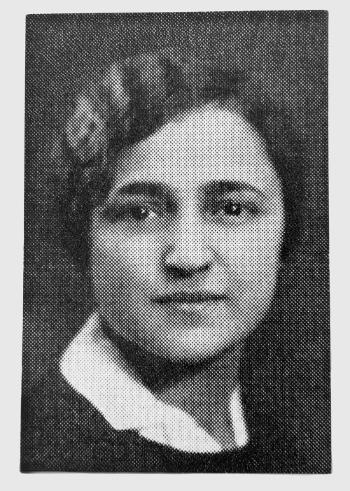 Portrait of Susan Sposato '29 (Education).
Healey contacted the College to learn more about his mother and her four sisters. He remembered a time as a child when she was asked to come back to campus for the Alumni Association recognition, where she was honored for inventing and orchestrating the Lantern Night Ceremony tradition.
"I always remembered something about the Candlelight Ceremony; I was almost right," said Healey. "Then I learned that four of her sisters came here – all my aunts. These were the women who I grew up with. Everything from my supply of Hershey bars to the best lasagna I ever tasted, it was all encompassed by these five ladies."
Susan and her sisters were from a family of 11 children, 10 of whom went to college.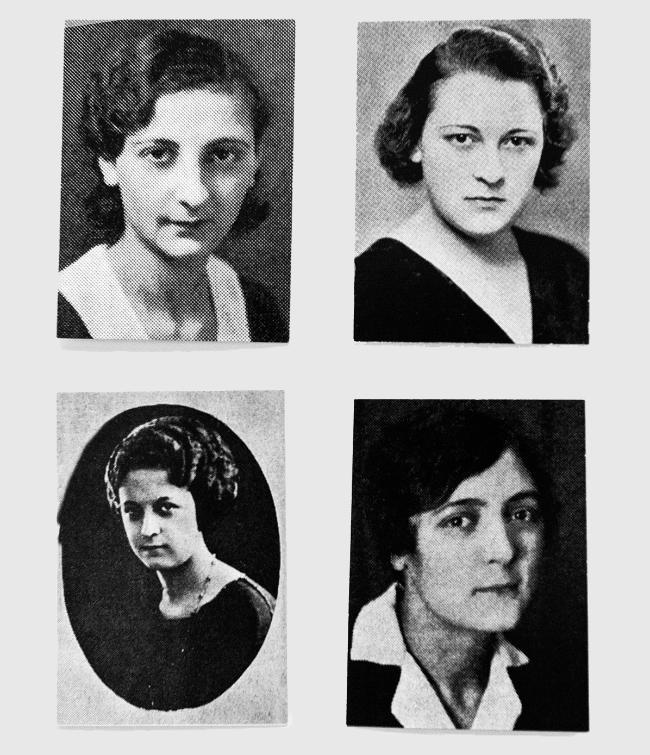 The Sposato Sisters; (clockwise from top left) Jane Sposato '32, Rita C. Sposato '34, Rose L. Sposato '23 and Carmel Sposato '28.
The family's commitment to higher education spans generations. Healey cultivated a long, successful career in the financial industry at Morgan Stanley. His four children all attended college and now manage a foundation dedicated to helping school age children gain access to important resources.
The idea that higher education should be accessible is what led Healey to journey back to his mother's alma mater and to look for ways to make a difference. The scholarship, named to honor his mother and her sisters, is awarded to incoming students, all on their own unique journey toward obtaining a degree.
My mother always found a way to leave her footprint and to make a difference for other students. This scholarship keeps her on the map."
"I like New Paltz because I like the people," said Healey. "The buildings are beautiful, but it's who is in the buildings that matters. My mother always found a way to leave her footprint and to make a difference for other students. This scholarship keeps her on the map."
Siblings find a shared college path, inspired by their "big sister"
Emily Sarra '16 (Communication Disorders) '18g (Speech Language Pathology) was the first in her family to attend New Paltz, but her brother and sister soon found a home at the College too.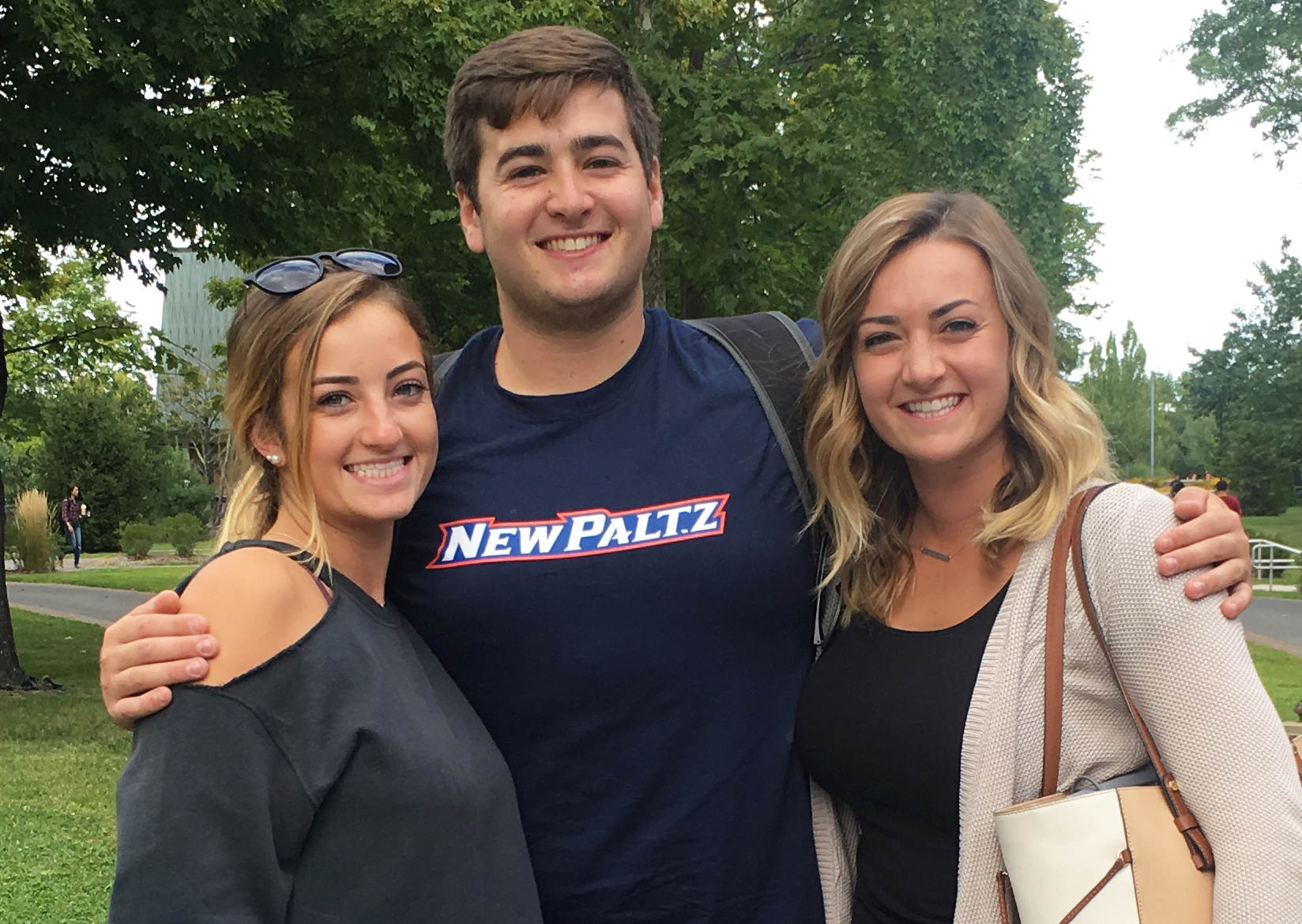 "I never expected that two of my three siblings would be here alongside me," said Emily. "It took me awhile to adjust to living away from home; we're very family oriented. But once they were on campus, we saw each other all the time. We'd meet up for meals and eat together and go to each other's performances and games. It felt like a real home away from home."
Emily notes differences among her siblings. Her brother Jeff Sarra '19 was recruited as a student athlete, and her sister Natalie Sarra '21 is studying psychology. Emily was always keenly focused on becoming a speech pathologist.
I'm lucky to know my siblings can see my success and feel confident in the education and experience they are having at New Paltz"
"We all had our own experience, our own path to follow," said Emily. "When we talk about our time at New Paltz, our stories are very different and our involvements are so varied that you could almost assume we went to different schools. But that is what is so great about New Paltz. It welcomes such a diverse group of people that it becomes possible to follow your dreams, no matter what those aspirations are."
For Emily, that dream came true just three days after she graduated. She landed her first job as a speech pathologist at Little Angels Center on Long Island, near the family's hometown of Ronkonkoma, N.Y.
"I felt very prepared for this opportunity," said Emily. "And I'm lucky to know my siblings can see my success and feel confident in the education and experience they are having at New Paltz. It's no wonder my mom is the College's number one fan."