Janus Adams '67 (Theatre) lives a life committed to social justice and human rights
E mmy Award-winning journalist, historian and bestselling author of 11 books, Dr. Janus Adams '67 (Theatre Arts) has been engaged by history and culture since childhood.
"I was a northern school desegregation pioneer at 8 years old," said Adams. "All my life, I've been touched by history."
As a child of the Civil Rights era, Adams lived the pain of current events and has since chronicled our collective path for 30 years as a journalist and historian. As one of four children selected to break New York's segregated school barrier in the wake of Brown v. Board of Education, Adams's ties to American history have helped craft the thoughtful lens through which she now shares news with the world.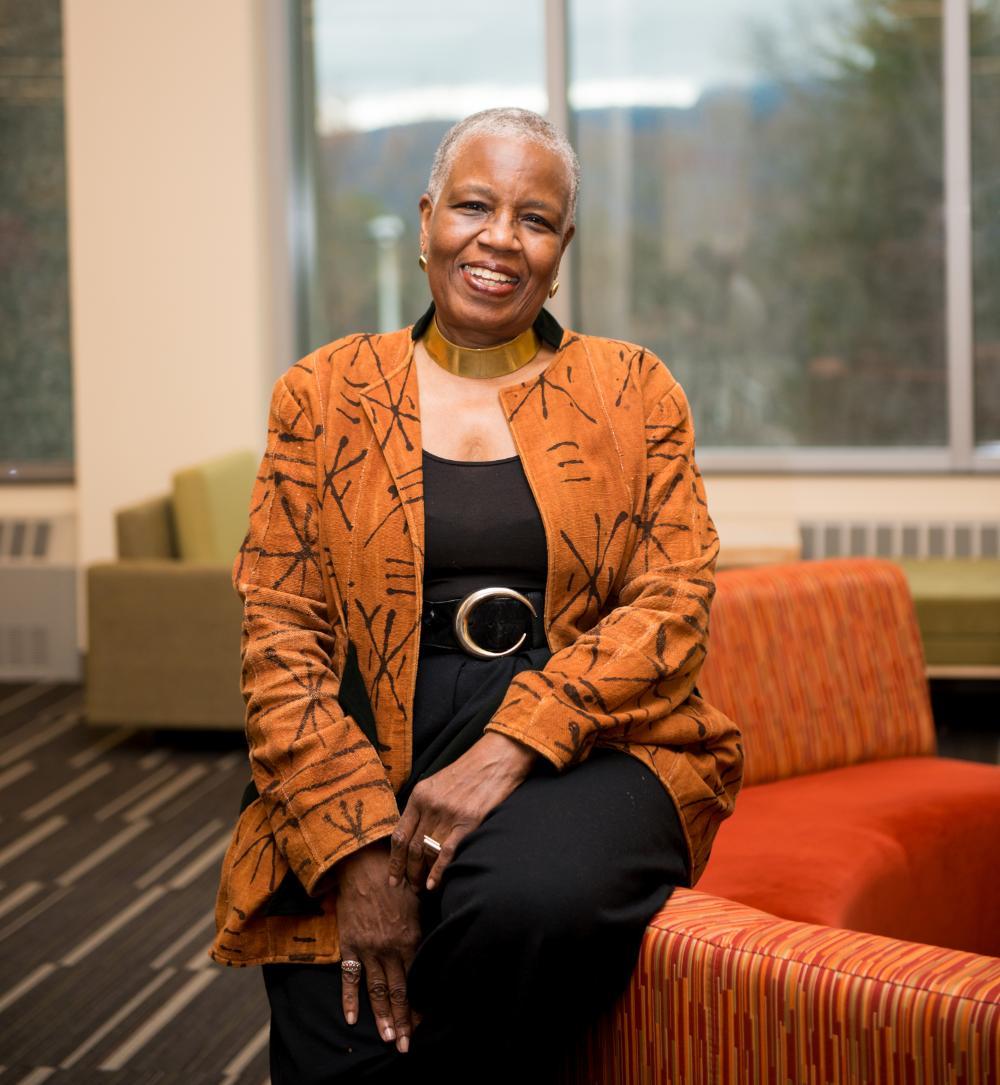 Just weeks after Rosa Parks refused to give up her bus seat to a white man, launching the Montgomery Bus Boycott, Adams and three others transferred from their all-black school to take a place in an all-white school in New York City. The experience was filled with pain and racism, but also led Adams to one of her life's most formative experiences.
"Some people were openly hostile, but there were exceptions to the terror who stood out for their sheer human decency. I had one teacher who did everything she could to make things better for us." said Adams. "I also got to meet Dr. Martin Luther King Jr. when I was 10 years old. He asked what I was doing for 'our people.' I told him about what I was experiencing with my classmates. He lifted my chin and said that what we were doing was 'important.' That one gesture from him helped cleanse the wounds."

Now, as a news commentator and pioneer of issue-oriented African-American and women's programming, Adams uses her experiences to inform and inspire others. She has committed her life to human rights and social justice, taking advantage of her broad range of talents, experiences and education.
Growing up, I thought a career was about making a living. Now I know it's about making a life."
With more than 500 articles, essays and columns to her credit, her work has been featured in Essence and Ms. magazines, The New York Times, Newsday, USA Today and The Washington Post. Her syndicated column ran in Hearst Newspapers for 16 years. She currently contributes commentary to CBS News and The Huffington Post.
"Growing up, I thought a career was about making a living," said Adams. "Now I know it's about making a life. Racism and sexism can detract us or power our climb."

Also a classically trained pianist, Adams graduated from New York's famed High School of Performing Arts, now known as Fiorello H. LaGuardia High School of Music & Art and Performing Arts, before attending New Paltz and earning a bachelor's degree in Theatre Arts. She earned the nation's first graduate degree in Black Studies from Mills College, and pursued doctoral studies at University of Massachusetts at Amherst, where she studied with author and composer Shirley Graham Du Bois, widow of NAACP co-founder Dr. W.E.B. Du Bois, until Du Bois's death. She was awarded an honorary Doctor of Humane Letters from Shaw University in 2010.

A dynamic speaker, Janus lectures widely on topics rooted in business, social justice and women's rights. She returned to the campus this fall as the College's Distinguished Speaker.