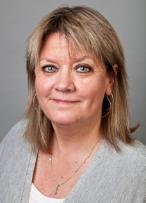 Early Childhood B-2 dual degree program partnership between SUNY New Paltz and Chongqing University of Education in China
It is our pleasure to welcome you to the School of Education's Department of Teaching and Learning located within the beautiful and historic Old Main Building. Our location in the Hudson Valley and easy access to New York City allows us to provide our students with unique field experiences that identify and strengthen the link between theory and practice. These hands-on opportunities to explore and observe the diverse theories and curriculum models introduced and discussed in their coursework are invaluable.
Students in this program will acquire a thorough grounding in child development, an understanding of developmentally appropriate teaching practices and curriculum planning, a balanced approach to teaching literacy, mastery of mathematics, social studies, and science appropriate to the early childhood years and an integrated approach to teaching and learning.
Our clinically rich experiences within diverse communities, across the range of student developmental levels, and interactions with families provide opportunities to develop the knowledge, skills, and dispositions needed to become an effective early childhood teacher who supports and scaffolds the learning of all young children. Our goal is to create and model an atmosphere where students leave us with a life-long love of learning to share with the children and families that they will be working with.
Faculty keeps abreast of current research findings in the field and conduct their own research, in areas such as STEM, reading, social studies, play, inclusion, and multicultural education. They incorporate current research findings into their courses and students are often invited to engage in research with faculty members. This includes opportunities to collaboratively plan a research study, collect and analyze data and publish their work nationally and internationally.
We look forward to welcoming you into our community!
Dr. H. Lindsey Russo
Coordinator and Associate Professor
Early Childhood and Childhood Education
Department of Teaching and Learning
russol@newpaltz.edu