Student Resiliency Advocates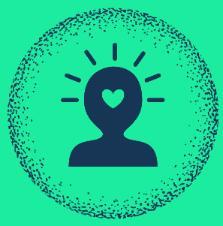 Mental health issues, including sub-clinical stress and anxiety, have reached record levels among college students. These emerging adults are currently living through multiple losses due to the COVID-19 pandemic – of traditional classes, of jobs and internships, of typical developmental experiences, of opportunities, and for some, of family members. They are also grappling with societal issues such as institutionalized racism, financial challenges, and an unrelenting negative news stream.
To address the resulting stress, the Student Psychological Resilience Project was developed thanks to the support of SUNY New Paltz alumnus Ira Schreck '74 and Barbara Ginsberg, who have joined in partnership with SUNY New Paltz to foster student mental health, well-being, and success. This program, which is being rolled out to the campus community beginning in Fall 2020, is intended to address student stress and distress using a peer-to-peer outreach and education approach. It will be overseen by personnel from the Institute for Disaster Mental Health at SUNY New Paltz (IDMH).
Meet the Advocates: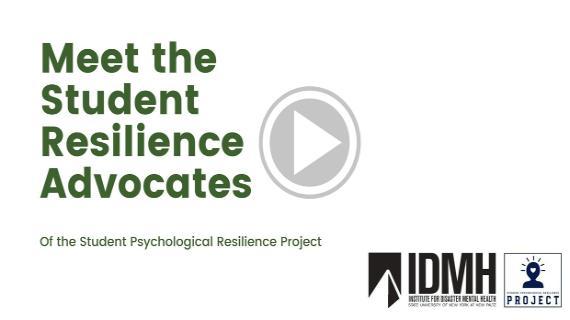 Related News:
- Student Psychological Resilience Project established at SUNY New Paltz thanks to philanthropic gift
- At SUNY New Paltz, Students Help Other Students Manage Stress, WAMC
Follow the Advocates on Social Media!
---
---
Please direct any questions or inquiries for trainings & interviews to the IDMH Graduate Student