Traditional Course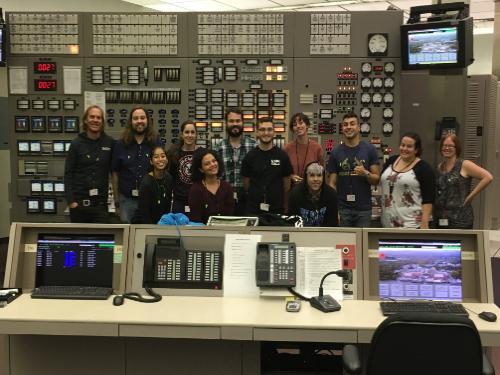 Students who take this course will be enrolled in a once a week, evening class and will be expected to attend their internship site one day a week, performing fieldwork.
Placements for Disaster Practicum interns are offered at:
The American Red Cross of Orange County
The American Red Cross of the Mid-Hudson Valley
Orange County Office of Emergency Management
Ulster County Office of Emergency Management
Medical Reserve Corps of Dutchess County
Students have also completed their practicum placements at sites such as Voices of September 11th, Suffolk County Emergency Management, American Red Cross of Greater New York, and American Red Cross of Albany.
In some instances, a student may prefer to intern at an alternative organization. If you have a suggestion for an alternative site you would like to intern at, please contact the IDMH Graduate Assistant, idmh@newpaltz.edu, for consultation.
Travel Course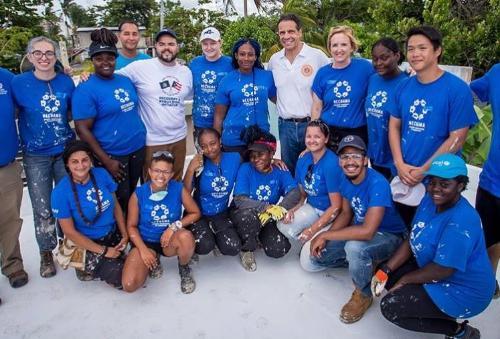 The Disaster Studies minor has expanded the Practicum requirement to include an on-site disaster relief option.
In Summer of 2018, students traveled to Puerto Rico for two weeks to engage in rebuilding and recovery following the destruction of Hurricane Maria. In Summer of 2019, students traveled to Coastal Bend, Texas to assist in the recovery of Hurricane Harvey as well as an additional trip back to Puerto Rico to continue recovery efforts there. Due to the unforeseen travel restrictions due to COVID-19, students who were planning to travel to Great Abaco Island in The Bahamas to assist with recovery efforts relating to Hurricane Dorian in Summer 2020 instead participated in community mental health relief efforts related to COVID-19. Due to the nature of this course option, there is an additional associated travel cost. Check out our IDMH Stories page to see what our student's have thought of their experiences doing on-site disaster recovery work.
Also go to our Facebook page to view photos and videos from these experiences and to keep up with our new deployments and projects.