Nurturing Literacy and Learning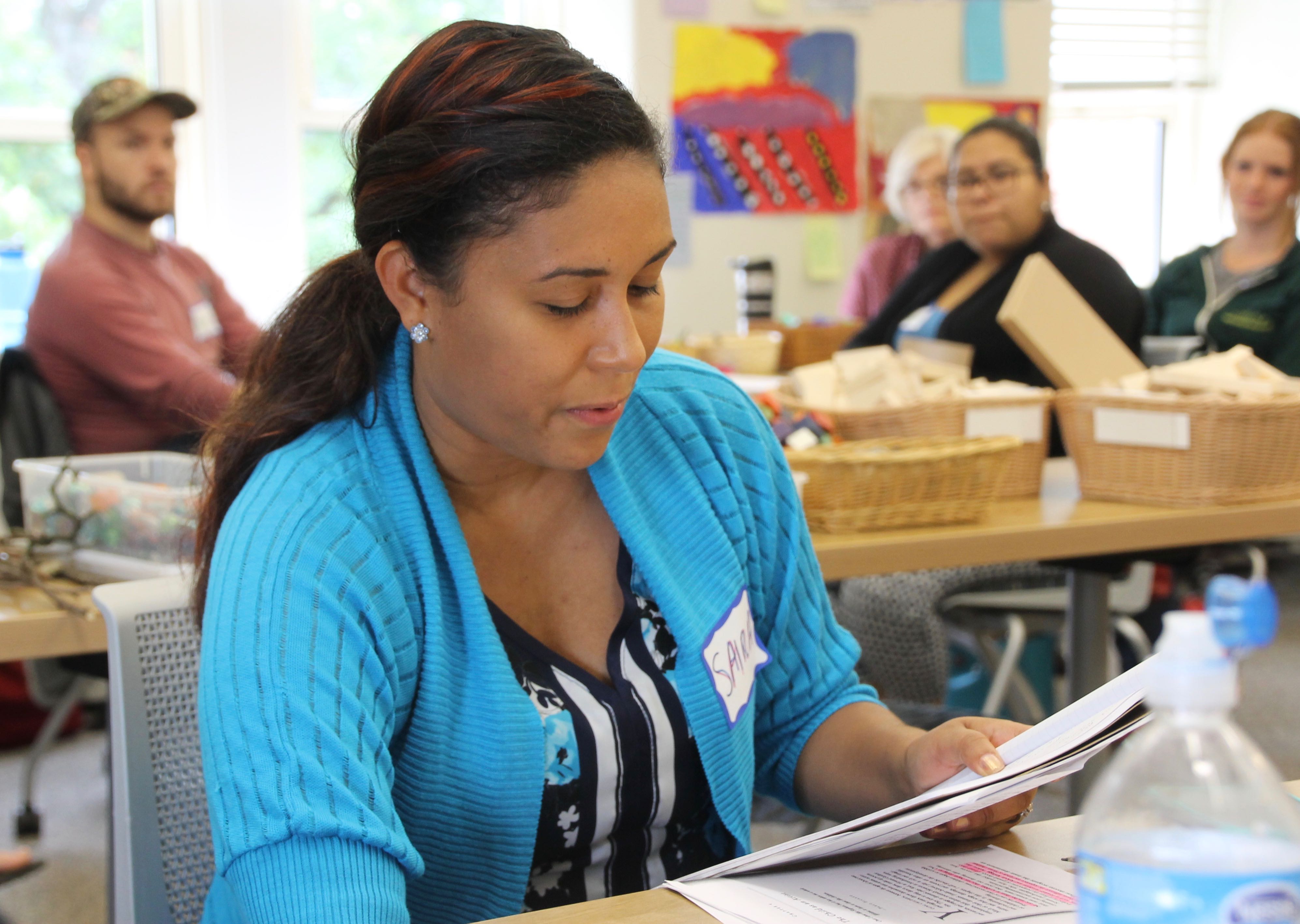 NURTURING LITERACY AND LEARNING
A Workshop for Early Childhood Teachers

Join the Hudson Valley Writing Project this summer for a special three-day program designed by and for teachers working with children aged three to five. Together we will explore and celebrate all aspects of emergent literacy by studying children's work and play, engaging in professional reading, and writing about our teaching practice. Experiential workshops will introduce new ideas and strategies for creating literacy-rich environments for young children, and time will be given to plan next steps for our own classrooms.
Enjoy conversations with other early childhood educators
Engage in workshops on storytelling, creative movement, painting and drawing
Write about and reflect on your teaching practice
Learn new ways to listen and respond to children
Explore how documentation makes learning visible
Develop your voice as an advocate for play and experiential learning

What participants say:
"Fabulous! It is very rare to attend an inservice that is devoted to early learning. It was wonderful to talk together and think about ways to improve my program."
"The workshop helped to remind me that it's the most important thing to listen to children and to capture their stories. Thank you."
"Inspiring, creative, and useful . . . Everything we covered was relevant to my classroom. I want to go back and share all of these new ideas."
DATES | TIMES
Thursday, July 18 and Friday, July 19, 5 p.m. - 8 p.m.
Saturday, July 20, 9 a.m. - 3 p.m.
LOCATION
SUNY New Paltz, Old Main Building
INSERVICE
Participants receive OCFS/CTLE certificates documenting 12 hours.
COST
$75. Financial assistance is available.
CONTACT
Jackie Denu, Director, HVWP Early Childhood Program (denuj@newpaltz.edu | 845-257-2811)