School-Based Programs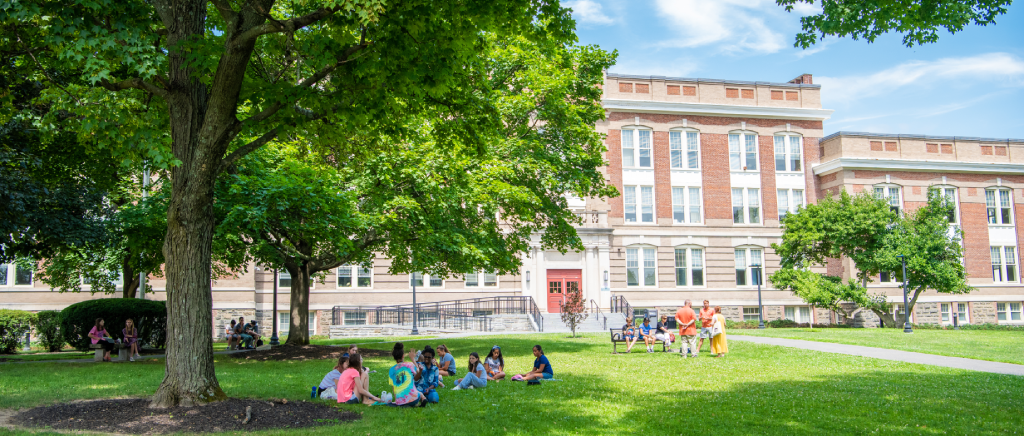 The Hudson Valley Writing Project works with administrators, instructional leaders, and teachers to design professional development programs that are responsive to the strengths and needs of teachers and school communities.
At the heart of our work is respect for teachers, their knowledge, expertise and leadership. A vibrant professional community, HVWP celebrates the unique role that writing plays in creating knowledge. Our programs provide teachers of students of all ages--preschool to college--and disciplines with meaningful professional learning experiences.
We believe that teachers are the best teachers of other teachers. Our programs are led by experienced and dedicated university faculty and teacher leaders who have worked extensively with HVWP and our state and national affiliates.
HVWP is a NYSED-approved sponsor of CTLE and our professional development aligns to and extends beyond literacy goals suggested by the Common Core. We subscribe to the core principles guiding all National Writing Project sites.

HVWP offers:
Workshop series that introduce successful classroom-tested, research-based approaches to the teaching of writing and using writing to learn. All workshops are interactive, with opportunities for participants to engage in writing and guided examination of student work and learning.


Teacher-led study groups where participants engage in professional reading and writing, collaborate in developing new curriculum, experiment with new strategies, study student work, and reflect on the experience to strengthen their practice.


Classroom coaching that provide collegial support to teachers as they teach a lesson and reflect on the process. Videography allows the sharing of teaching approaches with colleagues.


Summer programs that invite teachers to examine current topics in literacy instruction and participate as writers. These programs may be linked to student writing programs that serve as laboratory settings where teachers can try new practices.
If you are interested in discussing professional development for your school or district, please contact HVWP Co-Director Jacqueline Denu at denuj@newpaltz.edu.