Early Career Leadership Institute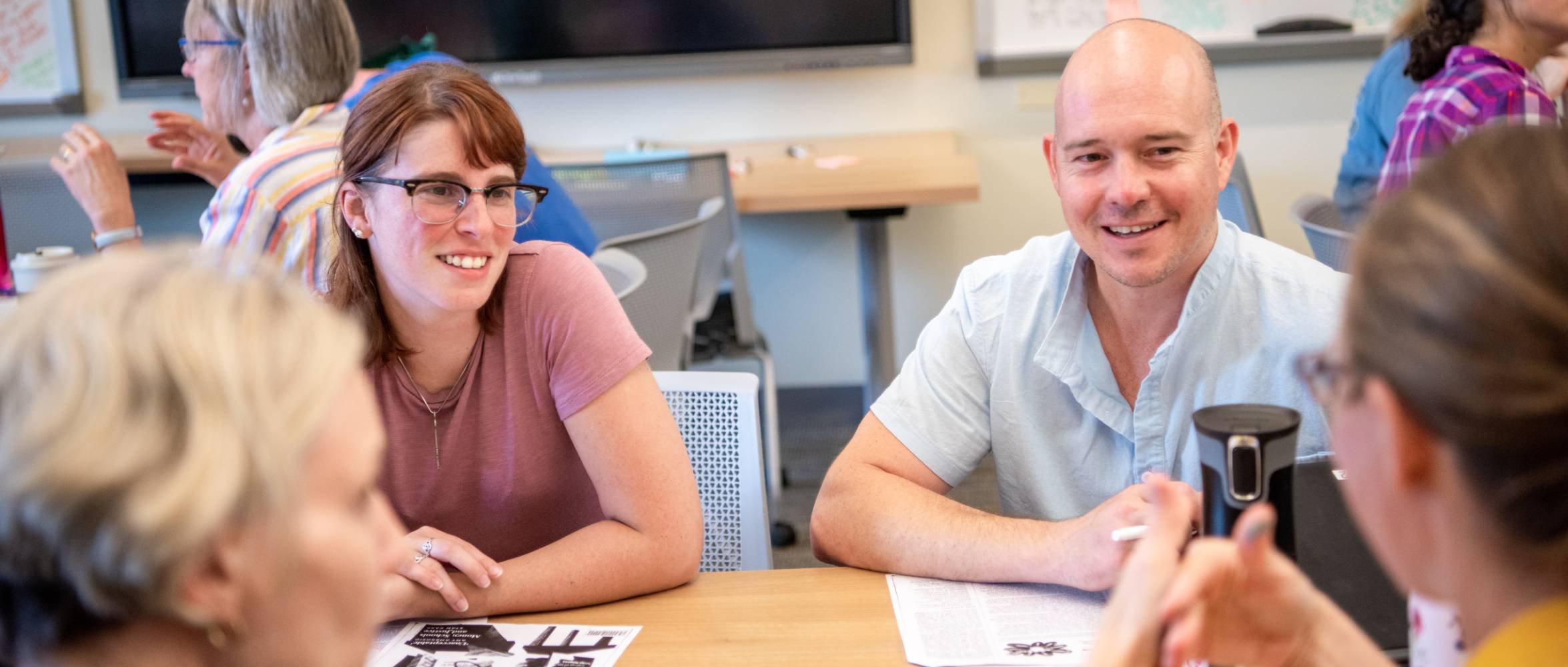 Apply to become a teaching fellow in the 2020-21 EARLY CAREER LEADERSHIP INSTITUTE, a unique program for educators in the first five years of their careers. Fellows develop new teaching and leadership skills as they learn powerful literacy strategies that put writing, deep reading, and critical thinking at the center of their practice.
"The Early Career Leadership Institute opened my eyes to what good professional development looks like, sounds like, and feels like. The program inspired me to ask questions, to try new ideas…to seek out suggestions and criticisms, and to truly become a lifelong learner."
– Meghan Landerway, M. Clifford Miller Middle School, Kingston
COURSE DESCRIPTIONS AND 2020-21 DATES:

ENTERING COMMUNITIES: ECLI I (48 in-service hours)
Summer 2020: July 20-23 & 27-30 | 8:30 a.m.-3:00 p.m.
Join a community of practice in which you refine your vision for teaching and learn about the communities where you teach. Through writing and rich discussion, you will develop as a writer, gaining new skills and confidence to incorporate more writing into your teaching.

ENGAGING IN REFLECTIVE PRACTICE: ECLI II (30 in-service hours)
Fall 2020: Sept. 12, Oct. 3 & 24, Nov. 7, Dec. 5 | 8:30 a.m.-3:00 p.m.
Working alongside colleagues, you will document and study your students' learning in order to build a reflective practice to inform your teaching. As you expand your professional network, you will learn about resources to support your students, classroom, and school community.

STEPPING INTO LEADERSHIP: ECLI III (30 in-service hours)
Spring 2021: Jan. 23, Feb. 6, Mar. 13, Apr. 17, May 1 | 8:30 a.m.-3:00 p.m.
Focusing on student and community needs, you will add your voice to the professional conversation about how to best improve teaching. You will develop new leadership skills by designing and leading a literacy-rich workshop for an audience that includes current and/or future teachers.
The EARLY CAREER LEADERSHIP INSTITUTE takes place at SUNY New Paltz. Teacher Fellows receive a CTLE certificate for 108 hours at the completion of the program. Fellows selected to participate can apply for up to 90% tuition assistance of the $1500 fee.

Teachers enrolled in a SUNY New Paltz graduate program may be eligible to earn up to six credits. Please contact HVWP Director Tom Meyer (meyert@newpaltz.edu) for more information.

Applications are accepted on a rolling basis, with a priority deadline of May 1, 2020.

Questions? Contact Terri Weiss, Program Coordinator:
hvwp@newpaltz.edu
(845) 257-2836