Early Childhood Program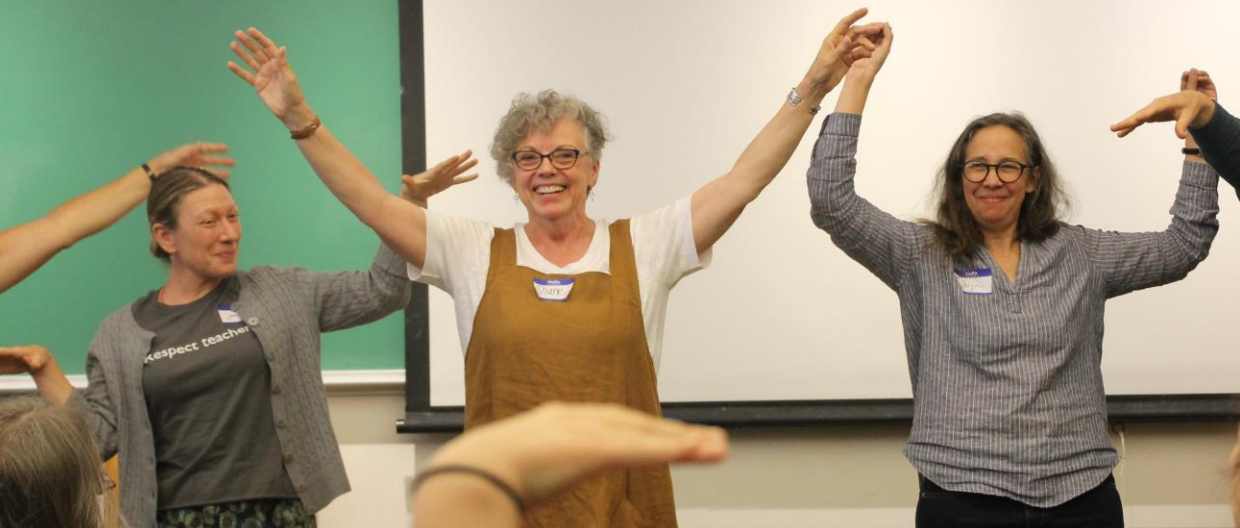 For over a decade, the Hudson Valley Writing Project has provided forums for early childhood teachers to have important conversations about the education of young children. Our approach to emergent literacy teaching emphasizes developmentally-appropriate play and project-based instruction that supports the young child's cognitive, social, and emotional learning.
HVWP's team of early childhood educators offers professional development to preschool-third grade teachers through experiential workshops, study groups, collegial coaching, and conferences. Presentations on an array of topics—storytelling, drawing and painting, movement, and block building—introduce new ideas and strategies for creating literacy-rich environments for young children.
Throughout our programs, teachers write, discuss professional reading, and study student work as they explore and celebrate early literacy. Workshops introduce protocols for documenting children's work that makes their learning visible to educators and to parents. We support participants in trying new practices and developing as teacher-leaders who experiment with pedagogy and reflect thoughtfully on their work.

TESTIMONY FROM PARTICIPANTS IN THE EARLY CHILDHOOD PROGRAM:
"HVWP supports the growth of early childhood teachers from the inside out, starting from a premise of real respect for the teacher as thinker and constructor of knowledge."
"Inspiring, creative, and useful . . . Everything we covered was relevant to my classroom. I want to go back and share all of these new ideas."
"It is very rare to attend an inservice that is devoted to early learning. It was wonderful to talk and to listen to all the experiences of the teachers, and I was able to think about ways to improve my program."
"I was inspired by the very authentic sharing in this workshop . . . How fortunate and grateful I feel to be mentored, scaffolded, and guided by such amazing educators."

Questions? Please contact Jacqueline Denu, Early Childhood Program Director, at denuj@newpaltz.edu.