About: Letter from Artistic Director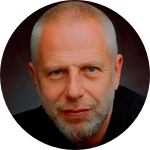 Dear Friend of PianoSummer:
As we celebrate the 25th anniversary of PianoSummer at New Paltz, we are reflecting on our past and looking forward to the future. More than 900 students have come here since the beginning of PianoSummer to learn and to grow. We are proud to continue offering free tuition and housing to all students selected to participate in PianoSummer, reconfirming our belief that the ability to play, and not the ability to pay, should be the only criteria for our students.
In 2019, for the second time in PianoSummer history, we sent the Jacob Flier Piano Competition winner to make their debut at Carnegie Weill Recital Hall. As Polina Kulikova did in 2018, Takeshi Nagayasu of Japan performed at Carnegie Hall this spring, and also gave a recital at SUNY New Paltz as part of the Music Concert Series. Nagayasu, along with the 2018 second- and third-place Flier Competition winners Rixiang Huang and Hao Tian, will return to campus to perform in the July 26 Flier Competition Gala, the closing event of PianoSummer.
Special guest artist Vadym Kholodenko, the critically acclaimed Van Cliburn International Piano Competition winner, will perform a recital on July 20 on the heels of his master class on July 19. Alexandre Moutouzkine, who has won top prizes in more than 20 international competitions, will teach a master class on July 11. Another special guest this year, pianist and Nimbus Records co-owner and artistic director Adrian Farmer, will present a lecture titled "Thoughts on Recordings" on July 23.
I'll join my colleagues Moutouzkine, Robert Hamilton, Paul Ostrovsky, Phillip Kawin and our newest PianoSummer faculty member HaeSun Paik for the Faculty Gala July 13, presenting the works of Beethoven, Chopin, Grieg, Prokofiev, Ravel and Stravinsky.
As always, we are sincerely grateful for your continued support of PianoSummer and we are looking forward to seeing you in July.


Vladimir Feltsman, Artistic Director
PianoSummer at New Paltz