Areas of Study: Graduate Music Therapy

Program Information
The Music Therapy graduate program at SUNY New Paltz offers students with a baccalaureate degree in music the opportunity to study music therapy at the advanced level. In the Masters of Science (MS) in Music Therapy degree, students acquire musical, clinical, and research skills essential to professional practice.
Master of Science in Music Therapy
The Music Therapy Program at SUNY New Paltz is approved by the American Music Therapy Association (AMTA), the New York State Department of Education, and the National Association of Schools of Music. AMTA and NASM are national accrediting bodies.
Upon completion of the 48-credit curriculum and the required minimum 1,200 hours of supervised clinical training, students are eligible to sit for the Certification Board Examination in Music Therapy.
Graduate applicants are required to perform two contrasting selections on their major instrument. Additionally applicants should prepare five songs to sing while accompanying themselves on the guitar and five songs to sing while accompanying themselves on the piano. These songs should be memorized and applicants should be prepared to discuss possible clinical applications for their use. Placement exams in Sight Singing/Ear Training and Theory will be components of the audition as well.
The following form must be completed for listing the ten songs. Please print and provide it to the auditors on the day of the audition: Piano and Guitar Song Listing
*Deadlines for application to the Music Therapy master's program can be obtained by contacting the Music Department at (845) 257-2700
Undergraduate Degree and Course Preparation for Graduate Music Therapy Studies
You can view our undergraduate degree with music therapy electives by clicking on the link here.
This information is useful for:
Students currently enrolled at SUNY New Paltz who want to view the undergraduate course requirements and music therapy electives
Students thinking of applying as an undergraduate music major with an interest in music therapy
Students thinking of transferring to SUNY New Paltz as an undergraduate student with an interest in music therapy
Graduate studies applicants who want to know what their prerequisite courses might be
---
For program events and news, follow us on Facebook!
For information about our Music Therapy Graduate Program, contact:
Music Therapy Director Kathleen Murphy
Office: College Hall, Room 213B
Phone: 845-257-2708
Email: murphyk@newpaltz.edu
Music Therapy Faculty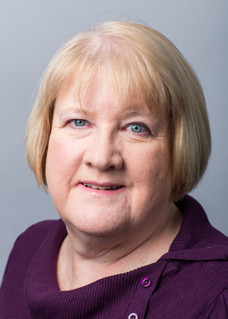 Director of Music Therapy