Areas of Study: Graduate Music Therapy
Program Information
The Music Therapy graduate program at SUNY New Paltz offers students with a baccalaureate degree in music (or closely related field) the opportunity to study music therapy at the advanced level. In the Masters of Science (MS) in Music Therapy degree, students acquire musical, clinical, and research skills essential to professional practice.
Master of Science in Music Therapy
The Music Therapy Program at SUNY New Paltz is approved by the American Music Therapy Association (AMTA), the New York State Department of Education, and the National Association of Schools of Music.
Upon completion of the 48-credit curriculum (and completion of required prerequisite courses) and the required minimum 1,200 hours of supervised clinical training, students are eligible to sit for the Certification Board Examination in Music Therapy.
Graduate applicants are required to demonstrate proficiency on a primary instrument, piano, guitar, and voice. perform two contrasting selections on their major instrument. Contact Kathy Murphy (murphyk@newpaltz.edu) for specific requirements. Placement exams in Sight Singing/Ear Training and Theory will be components of the audition as well.
---
For program events and news, follow us on Facebook!
For information about our Music Therapy Graduate Program, contact:
Music Therapy Director Kathleen Murphy
Office: College Hall, Room 213B
Email: murphyk@newpaltz.edu
Music Therapy Faculty
Interim Program Coordinator
Dr. Michael Viega
Contact Information
Office: College Hall, Room 213C
Phone: 845-257-2707
Email: viegam@newpaltz.edu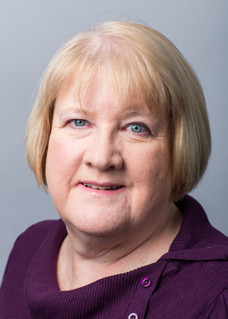 Director of Music Therapy