Admission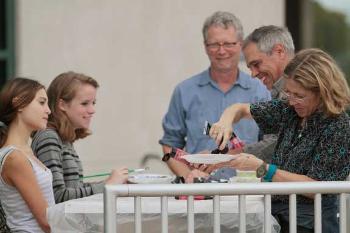 is based on a portfolio review. Portfolios are submitted online and reviewed by a faculty committee. For both freshman and transfer applicants, the successful portfolio review is paramount. Students are admitted according to the strengths of their artistic capabilities as demonstrated by the proficiency and promise of work included in portfolios. Early submission of portfolios is strongly encouraged.

There are several Portfolio Review Days throughout the academic year for freshman and transfer students. These occur both in the Fall and Spring semesters.
Call the Art Department at 845-257-3830 for upcoming dates and to register for a Portfolio Review Day.
For more information, visit: Undergraduate Admissions