Events: Art Lecture Series
Each semester the Student Art Alliance invites artists, historians, critics and curators to give presentations on their work or on current issues in contemporary culture. The Art Lecture Series (formerly Visiting Artist Lecture Series) offers unique opportunities to explore and discuss contemporary creative practices. More than 200 internationally recognized artists and designers representing the range of disciplinary and interdisciplinary interests of the region have participated to date.
This series has become the flagship of the Student Art Alliance, an entirely student-run organization that for years has supported and enhanced opportunities for campus community members to view fine art and gain insights into the process of working art professionals.
The lecture series is funded by the SUNY New Paltz Student Association and administered by the Student Art Alliance. For additional information email artlectures@newpaltz.edu.
Fall 2023 lectures:
John Vásquez-Mejías
Print Maker, John Vasquez Mejias is a visual artist and high school art teacher. He lives in the Bronx USA.
His performance art series The Puerto Rican War exists as a costume/puppet performance based on the book. Featuring marionettes, masks, costumes, and hand puppets. It tells the story of Puerto Rican revolutionaries fighting American colonialism in 1950. It has been performed in such places as Essex Flowers (NYC art gallery), Market Hotel (as part of Comic Arts Brooklyn), Wayfarers Gallery (NYC), and Sarah Lawrence College amongst others.
The artist will be covering his background/art influences, approach to printmaking and storytelling DIY, self-publishing, art business practices, and an overview of his past and recent art endeavors.
Amanda ba
Amanda Ba is a painter who lives and works in New York City. She was born in Columbus, Ohio, but spent the first five years of her life with her grandparents in Hefei, China. Her work is catalyzed by her interest in critical race and queer theory, which help to situate her identity within more nuanced frameworks of posthumanism, Otherness, and diasporic memory.
The artist will be covering her background/art influences, and an overview of her past and recent art endeavors.
Roxanne Jackson
"Roxanne Jackson's ceramic works vibrate between the playful and the menacing. They abandon the dainty, feminized associations of craft for something more feral and alive, exploiting clay's malleability to create something wholly sui generis: beastly creatures whose beauty and monstrosity emerge in equal measure, mutating the shape of beauty itself." Max Lakin, Excerpt from Design Miami press release, Room 57 Gallery
Ivana Bašić
Ivana Bašić was born in 1986 in Belgrade, Serbia. The artist completed her M.P.S. at the Tisch School of the Arts, New York University, in 2012. In her work, Bašić addresses the vulnerability and transformation of the body and human matter. By using different materials in the work (such as wax, glass, steel, alabaster, oil paint) and combining these with technique and immaterial matters (such as breath, pressure and rigidity), the sculptures acquire a post­human quality. The colors she chooses refer strongly to the human body. Pink, white and natural combinations are reminiscent of blood, bone and flesh.
The artist will be covering her
creative process,
ba
ckground, art influences, finding inspiration, the importance of experimentation and an overview of her past and recent works.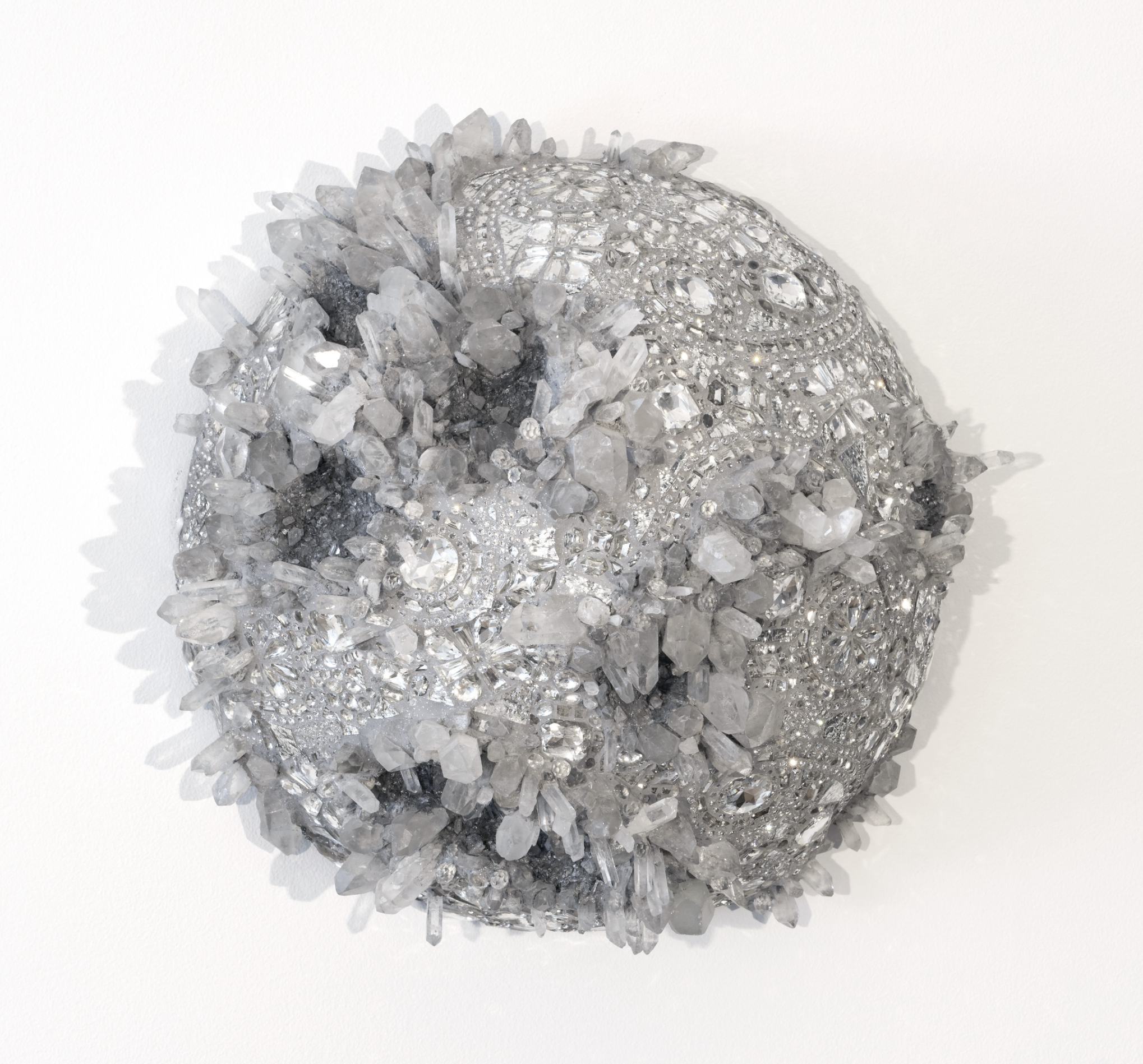 Lauren Fensterstock
Trained in the art of metalsmithing, Fensterstock crafts sculptures and expansive installations that demand substantial labor and exude an irresistible material allure. Employing techniques deeply rooted in the realms of craftsmanship and decorative arts, often historically associated with "women's arts," she adeptly wields practices such as paper cutting, quilling, mosaic work, and shellwork. Initially, Fensterstock's artistic endeavors revolved around dialogues concerning embellishment, aesthetics, preciousness, and transience. Over time, these concepts evolved, culminating in her recent works, which, as the artist herself explains, "delve into the narratives we construct to find significance in nature and the landscapes we devise to establish our place in the world."
Pixy Liao
Born and raised in Shanghai, China, Pixy Liao is an artist who currently resides in Brooklyn, NY.
Liao has participated in exhibitions internationally, including the Fotografiska, Rencontres d'Arles in Arles, Asia Society, the National Gallery of Australia, etc.
She is a recipient of the NYFA Fellowship in photography, Santo Foundation Individual Artist Awards, Madame Figaro Women Photographers Award, En Foco's New Works Fellowship, etc. She has done artist residencies at Light Work, Lower Manhattan Cultural Council, Center for Photography at Woodstock, University of Arts London, School of Visual Arts, Pioneer Works, and Camera Club of New York.
Liao holds an MFA in photography from the University of Memphis.
Lecture Recordings