Events: Upcoming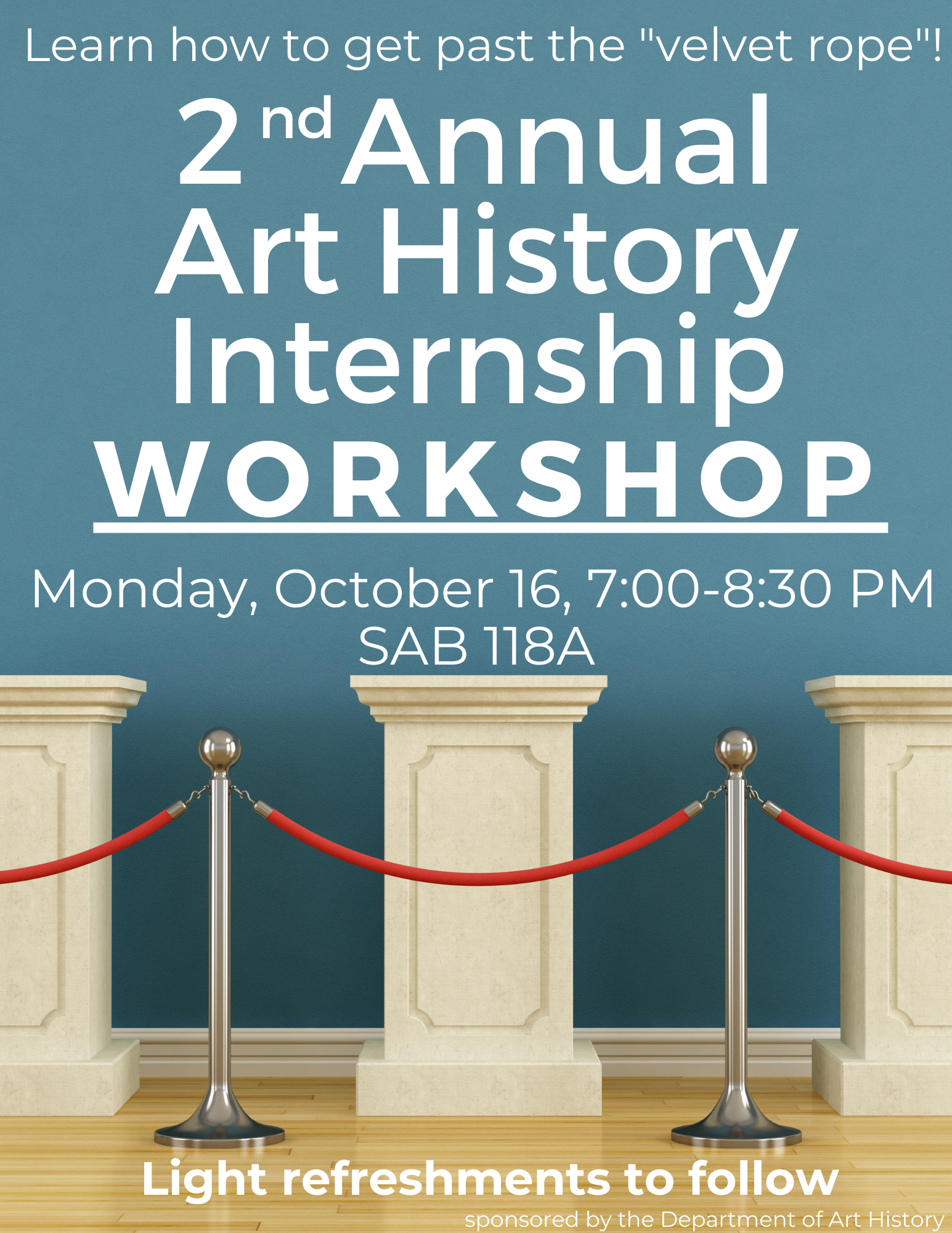 Chair of Art History, Keely Heuer
2nd Annual Art History Internship Workshop
The Department of Art History is holding its 2nd Annual Internship Workshop! You don't have to be a declared Art History major/minor/or concentrator to come, but it couldn't hurt!
Students who participated last year applied to summer and year-long internships and were wildly successful! You'll learn all the tips and tricks YOU need to land a great internship in art history and related fields such as museums (all aspects), libraries, archives, galleries and more!
We'll hear from several of our current students and alumni about their experiences seeking out and landing internships as well as feature the exciting opportunities available through the Global Engagement Program, which includes an internship component. An Art History alum participated in this program in 2016 and interned at the Rubin Museum of Art.
Light refreshments will be served too!