2019: Workshop Schedule
Design Week Workshops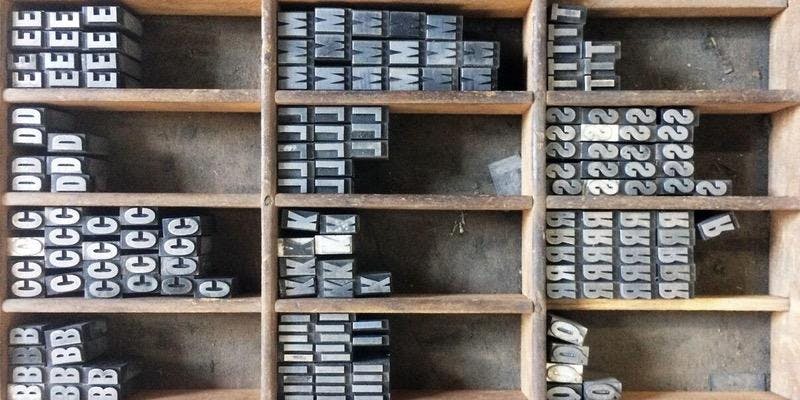 Letterpress Basics
This workshop will serve as an introdction to terminology, tools and techniques essential to letterpress printing. Participants will set type, lock up the form and print on a Challenge Proof press. Workshop led by SUNY New Paltz Assistant Professor of Graphic Design Dimitry Tetin.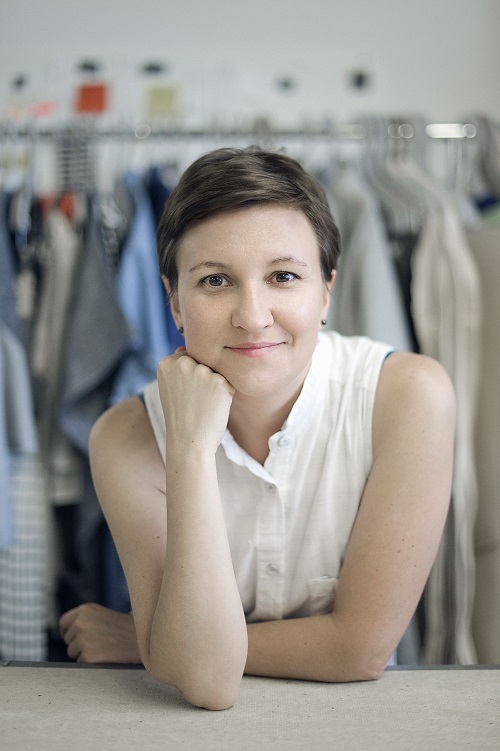 Design for Sustainble Manufacturing
In this workshop we will examine the entire life cycle of a product—in this case, a garment—by analyzing its supply chain. We will learn about sustainable alternatives to every aspect of the manufacturing process by considering a series of questions. Participants will then "hack" a variety of products, considering sustainable design alternatives. This workshop is ideal for makers of all stripes seeking to understand and embrace sustainable options at every point in the product lifecycle. Workshop led by Tara St. James, production coordinator and research fellow at Brooklyn Fashion + Design Accelerator.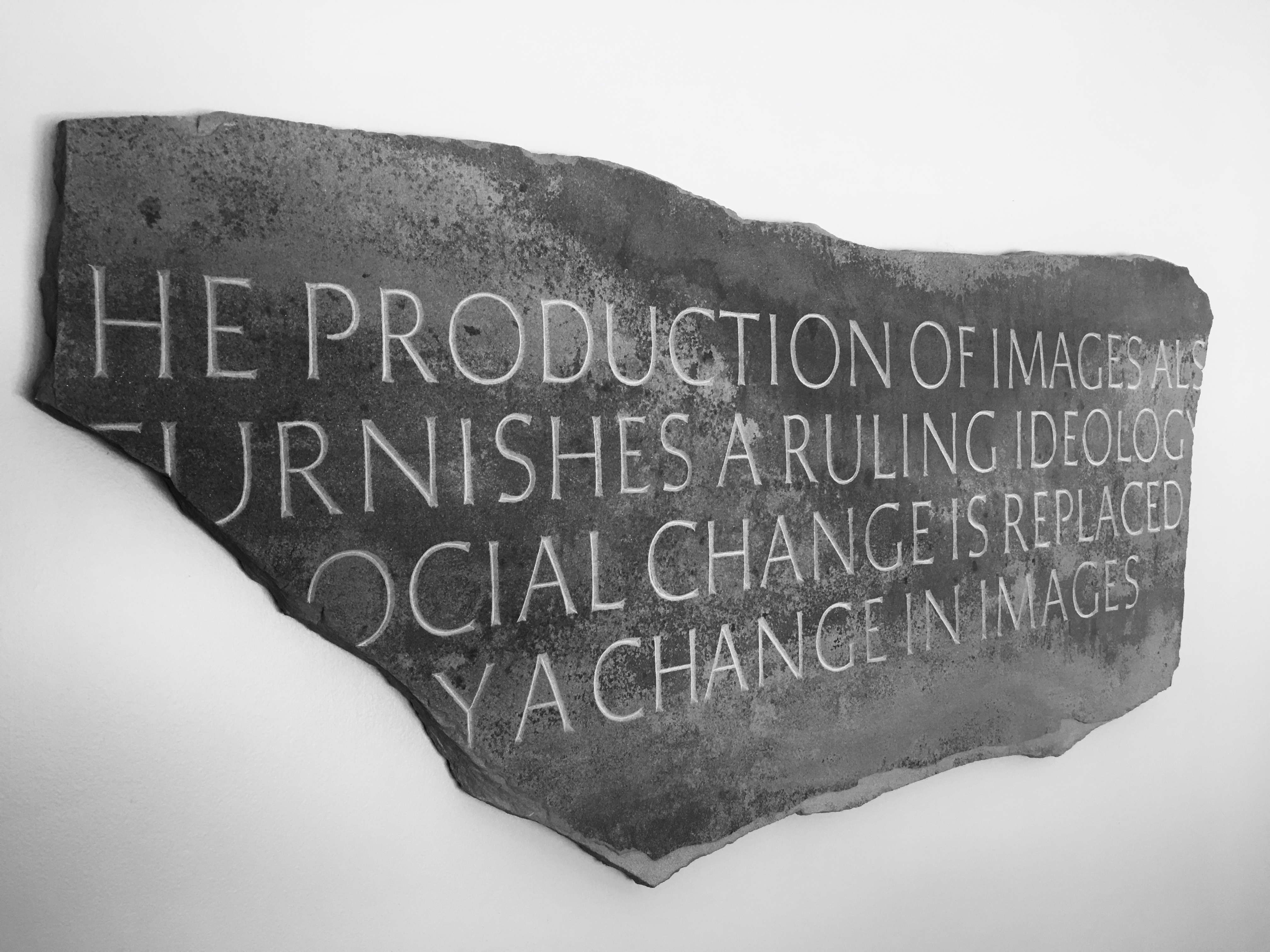 The Carved Roman Letter
The play of light on the strokes of the Roman capitals V cut into stone can be visually captivating. This workshop serves as a brief introduction to the technique of carving roman capitals in stone using simple tools: the mallet and chisel. Tools and stone will be provided. Led by SUNY New Paltz Associate Professor Arthur Hoener.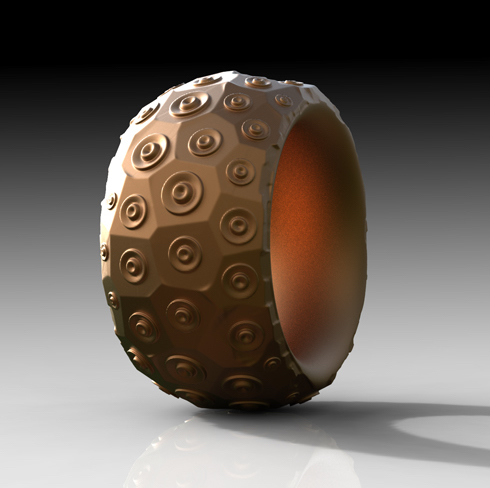 Digital Organics
A workshop focusing on the fundamentals of polygon mesh editing and modeling utilizing the software tool ZBrush. Participants will learn how to import designed and dimensioned mesh geometry created from other software tools and start to manipulate that geometry through ZBrush's powerful set of clay-like sculpting processes. We will work through a modeling process resulting in a jewelry object. Workshop led by SUNY New Paltz Assistant Professor of Metal and Digital Design & Fabrication Michael Gayk.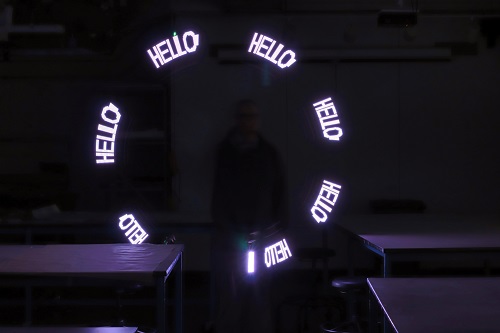 LED Persistence of Vision
Persistence of Vision is the optical illusion where the brain retains a visual image for a short period after the external stimuli that produced it is removed. This phenomenon can be seen in the trail of a sparkler as it is moved quickly though space, the "rubber pencil" trick, and in zoetropes. In this workshop we will build hand held devices that take advantage of this phenomena using microcontroller sequenced LEDs to "draw" images using light that can be captured via long exposure photography. Workshop led by Aaron Nelson, assistant professor, Digital Design and Fabrication/Hudson Valley Advanced Manufacturing Center at SUNY New Paltz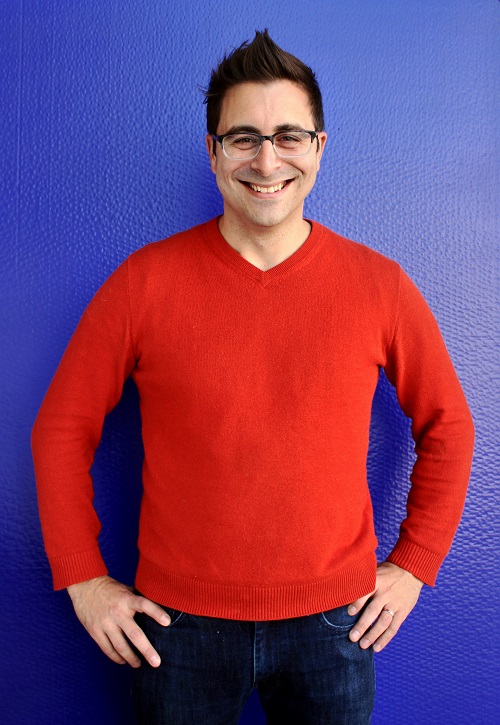 Design Your Purpose
How will design fulfill you? What effect will it have? Why design? These are questions every designer asks themselves. Your purpose as a designer is shaped by your past and, in turn, will help shape your future. In this collaborative workshop we'll dig deep to find the signposts that have marked your personal journey. Workshop will be led by Deroy Peraza, principal and creative director at Hyperakt.
Starting from Scratch: Visions for a Sustainable World
A collaborative workshop focused on addressing climate change through design thinking and speculative design practices. Come get creative as we discuss and imagine the kind of future we want. No materials required; just yourself and an open mind. Workshop led by Megan Mirabito, graphic design BFA candidate (May 2019).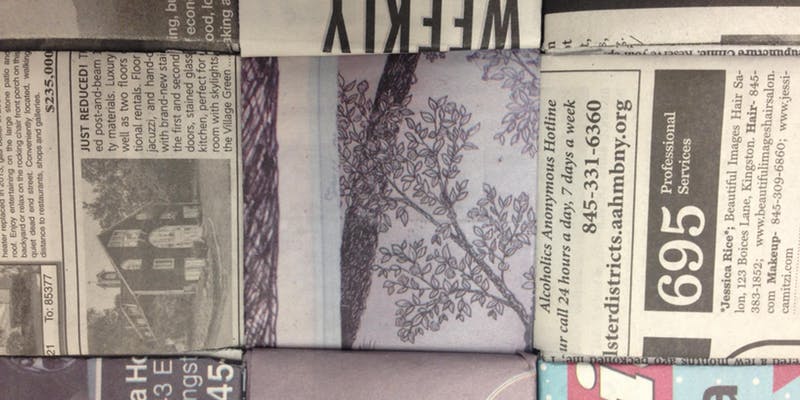 Post-consumer Design Solutions
In this workshop we'll focus on basic hand fabrication techniques to create functional objects—including mats, organizers, and shoulder bags—out of items commonly discarded after use. No experience necessary. A variety of tools and materials will be provided. If you would like to bring materials and/or hand tools to work with (scrap fabric or yarn, cardboard dowels from paper towels or toilet paper, knitting needles, an exacto or utility knife), please do! Workshop led by SUNY New Paltz Associate Professor Anne Galperin.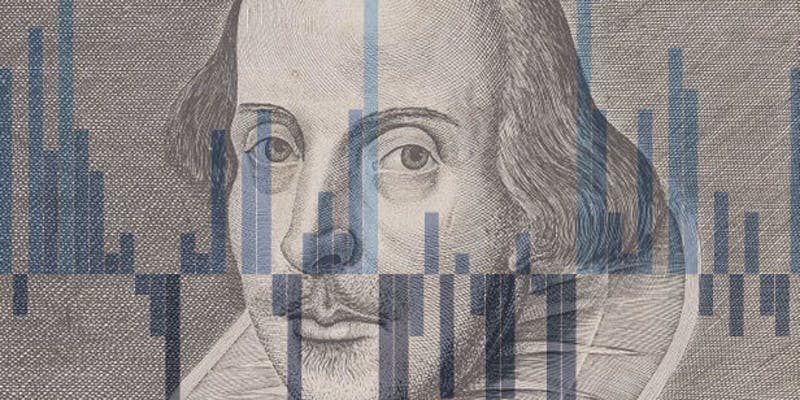 Visualize Your Favorite Book
Have you ever wanted to test out the classic maxim, "A picture is worth 1,000 words," to see a literary work you love in a new light? In this workshop, you'll select a favorite classic book from Project Gutenberg and visualize the text using text analysis methods. You'll learn how to transform text into data that can be analyzed and visualized to reveal emotional arcs and themes. While working, we'll note what pitfalls to watch out for in this imperfect process of quantifying what might not be quantifiable. Workshop led by SUNY New Paltz Assistant Professor of Design Joshua Korenblat.
Date
Time
Location
---
DASH Lab, Sojourner Truth Library