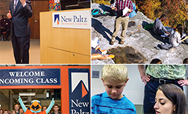 Giving Tuesday
Dec. 1 - Details
Support your favorite SUNY New Paltz activity through the College's Foundation.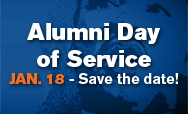 Alumni Day of Service (worldwide)
Jan. 18, 2016 - Save the date
Showcase alumni volunteer work, including SUNY New Paltz activities, on social-media pages.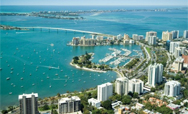 Sarasota Alumni and Friends Lunch (Sarasota, Fla.)
Jan. 30 - Save the Date
Join retired faculty member Frank Kraat and his wife Susan Kraat for a luncheon from 12:00 p.m. to 2 p.m.