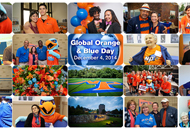 Global Orange & Blue Day (worldwide)
Nov. 20: Details
SUNY New Paltz: Everybody, Everywhere! Celebrating across the globe on the same day!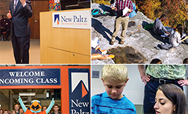 Giving Tuesday
Dec. 1 - Save the date
Support your favorite SUNY New Paltz activity through the College's Foundation.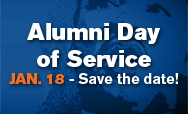 Alumni Day of Service (worldwide)
Jan. 18, 2016 - Save the date
Showcase alumni volunteer work, including SUNY New Paltz activities, on social-media pages.