About BenCen
"The Benjamin Center is an invaluable resource in my role as representative of the 103rd Assembly District. The Center's research has provided me with practical knowledge that I have used, both in the legislature and my home district, to better meet the needs of the people I serve."
— New York State Assemblymember Kevin A. Cahill
---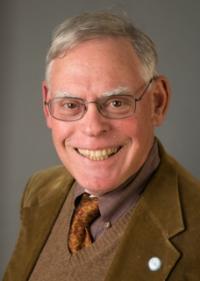 Benjamin Center Director & Associate Vice President for Regional Engagement
Gerald Benjamin joined the New Paltz faculty as an assistant professor of political science in 1968 and achieved the university's highest rank in 2002 when he was appointed as a distinguished professor by the SUNY Board of Trustees. He served as chair of the Department of Political Science, presiding officer of the faculty, and Dean of the College of Liberal Arts and Sciences from 1996-2008.
» Read more about Dr. Benjamin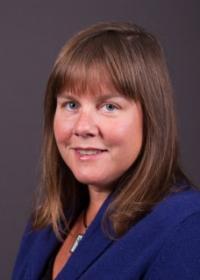 Associate Director
KT Tobin is responsible for designing, managing, and producing Benjamin Center projects focused on regional issues and concerns. Before returning to work at her alma mater SUNY New Paltz in 2008, she was the Assistant Director at the Marist Institute for Public Opinion. Tobin holds an M.S. in Social Research from CUNY Hunter and a Ph.D. in Sociology from SUNY Albany. Her dissertation research, entitled "Gender: Impacts on Participation in Local Government," studied elected women in the Mid-Hudson region. Her recent publications include: with Robin Jacobowitz (The Benjamin Center) Time on Test: The Fixed Costs of 3-8 Standardized Testing in New York State; with Brian Obach (Sociology): Agriculture Supporting Communities in the Mid-Hudson Region; with Maureen Morrow (Biology): Communicating Student Research at SUNY New Paltz to State and Local Elected Officials; with Josh Simons (The Benjamin Center), Leonard Nevarez (Vassar College), and Susan Grove (Poughkeepsie Plenty Food Coalition): Poughkeepsie Plenty: A Community Food Assessment; and with Eve Waltermaurer and Janis Benincasa at The Benjamin Center, Mid-Hudson Arts and Culture: the Economic Impact. KT is also editor of the The Benjamin Center Discussion Brief Series. Tobin is currently on the SUNY New Paltz Economic Impact research team and also holds an elected position on the campus committee studying faculty governance. In the community, Tobin currently serves on the Village of New Paltz Affordable Housing Board, the New Paltz Regatta organizing committee, and on the Town and Village of New Paltz Emergency Preparedness committee (as its Public Information Officer). Previously she served on the board of directors for the Phillies Bridge Farm Project, is a former vice president of the New Paltz School Board, and has served on several community committees including New Paltz GreenWorks and New Paltz Flood Aid. Tobin is also an adjunct lecturer in sociology, teaching Introduction to Sociology, Social Inequality, and Research Methods.
Senior Research Scientist
Eve Walter graduated in 2005 with a Ph.D in Social/Violence Epidemiology from the University at Albany. She is currently the Director of Research and Evaluation at the SUNY New Paltz' Benjamin Center for Public Policy Initiatives . She specializes in social and behavioral research including violence, criminology, health, and youth risk/development. She has extensive experience in conducting survey research, secondary data analysis, research design, evaluation, measurement and statistics.
Assistant Director
Janis Benincasa has a background in visual culture. She came to SUNY New Paltz after a career in arts administration and programming with a focus on the role of arts in local economic development. At the Benjamin Center, she has researched and written about the Ulster County budget, the economic challenges confronting local community colleges, and the economic impact of arts & culture in the Mid-Hudson Valley. Benincasa is responsible for the Benjamin Center's administration and event planning. She earned her M.A. at UCLA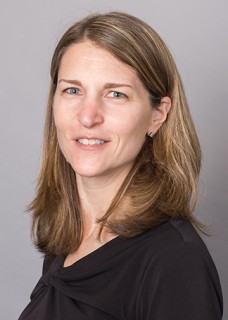 Director of Education Projects
Robin Jacobowitz is the director of education projects at the Benjamin Center at SUNY New Paltz. She taught for many years as an adjunct in SUNY New Paltz's School of Education. Previously, Jacobowitz worked at New York University's Institute for Education and Social Policy, where her research centered on the growth and development of charter schools in New York State, the organizational structures that facilitate teaching and learning in New York City small high schools, and leadership transitions in new schools in New York City. She also worked with the University of Chicago's Chapin Hall Center for Children, where her research focused on the relationship between constituency building and policy work in affecting systemic school reform in New York State. Prior to beginning her career in research, Jacobowitz worked with the Public Education Network in Washington D.C., where she provided technical assistance to local education funds around the country on issues of school governance, school health, and public engagement. Jacobowitz holds an M.Ed. in education policy from the Harvard University Graduate School of Education, and a Ph.D. from the Robert F. Wagner Graduate School of Public Service at New York University. She is currently a trustee on the Kingston City School District Board of Education and a member of the executive committee of the Ulster County School Boards Association.
Senior Research Associate
Joshua Simons specializes in geographic information systems (GIS), redistricting, shared service analysis, and data visualization. He holds a Bachelor of Arts in Political Science from SUNY New Paltz, magna cum laude (2008), and a Master of Public Administration degree from Marist College (2016), and is a member of the Pi Alpha Alpha Honor Society. His recent projects include the creation of charts and diagrams for the Orange County Citizen's Foundation 2015 Report Card, the creation of an online interactive map and web site to display information about vacant properties in the City of Newburgh, and he is currently working on the creation of an online interactive map for The Greater Walkway Experience and is a consultant for the City of Poughkeepsie Charter Reform Commission.