Adolescence Education
To ensure your application is reviewed and a decision is made in a timely manner, please send your application, essay and any unofficial/student copies of transcripts to secondaryed@newpaltz.edu. Applications sent through the mail will still be reviewed, but response time will not be as expeditious. Please be patient when sending mailed applications.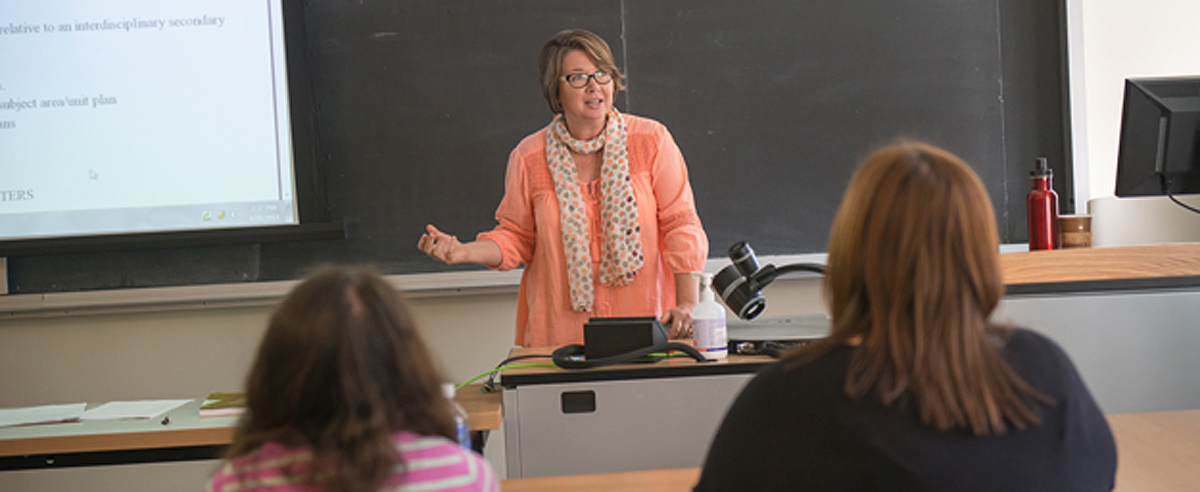 Meredith VanEtten, Administrative Assistant
Old Main Building, Room 323
Department Office 845-257-2850


Please note the College will stop accepting admission to the following programs starting in fall 2019:
B.A. in Adolescence Ed: French
B.A. in Adolescence Ed: Spanish
M.S.Ed in Adolescence Ed: French Concentration
M.S.Ed in Adolescence Ed: Spanish Concentration
MAT in Adolescence Ed: French Concentration
MAT in Adolescence Ed: Spanish Concentration
While no new students will be admitted to these programs beginning in fall 2019, all students currently enrolled in these six programs (including JRTEP students at Ulster, Dutchess and Orange) will be able to complete their current degrees.
Are you interested in studying with engaging and supportive professors, who are active scholars in their fields and bring real-world experience to teaching? Are you willing to be surprised, challenged, and encouraged to become the most thoughtful, creative, and effective middle and high school teacher you can be? If so, then you have come to the right place!
The Department of Teaching & Learning's Adolescence Education program offers instruction leading to New York State initial and professional certification to teach the following subjects in grades 7-12: English, foreign languages (French and Spanish), mathematics, the sciences (biology, chemistry, earth science, and physics), teaching English as a second language (masters degree only) and social studies. Certificates for teaching in New York State are generally accepted for teaching in many other states.
While you are here, you will take courses with nationally and internationally known scholars. Here is just some of the research our faculty is pursuing:
environmental education and indigenous hip hop culture
using improvisational theater to improve classroom discourse
teaching English language learners in the mainstream classroom
integrating technology within the classroom environment
schooling and education abroad
problem solving and inquiry in science
engaging youth in the arguments of cutting-edge historians
For additional information on program requirements, please contact the relevant program coordinator:
Dr. Mary Sawyer,

Adolescence

English Education
Dr. Laura Dull,

Adolescence

Social Studies Education
Dr. Latanya Brandon, Adolescence Science Education
Dr. Jason Huang, Adolescence Mathematics Education
Dr. Beth Clark-Gareca, Second Language Education (TESOL)
Dr. Kiersten Greene, Associate Professor & Department Chair, Teaching & Learning