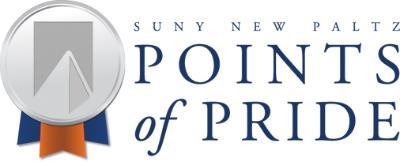 ---

New Paltz is a creative, diverse, challenging and supportive learning environment, with an uncommonly wide array of high-quality departments and majors. Each of these departments and majors have accumulated accomplishments, achievements, awards, and distinctions that set them apart from the competition, making New Paltz a nationally-ranked public university widely recognized as one of the best value colleges in the nation.
The Points of Pride on this page illustrate the significant achievements that New Paltz's departments, both Academic and Administrative, have accomplished in recent years. We take great pride in sharing these achievements with our community.
This list will continue to grow as New Paltz strives to provide well-respected degrees and a high-quality educational experience that fosters intellectual and personal growth.
At New Paltz you are encouraged to explore and take intellectual risks, to find your passion, to begin your path and to find your voice.
New Paltz's wide array of departments, programs and majors help make up a creative, diverse, challenging and supportive environment where you get a degree from a highly selective university and an education rich in experiences that will last a lifetime.
Academic
College of Liberal Arts & Sciences
School of Business
School of Education
School of Fine & Performing Arts
School of Science & Engineering
Administrative
Academic Affairs
Administration & Finance
Development & Alumni Relations
Enrollment Management
President's office
Student Affairs