Thomas D. Weddell, CPA
Vanacore, DeBenedictus, DiGovanni & Weddell CPA's, LLP
Thomas D. Weddell joined Vanacore, DeBenedictus, DiGovanni & Weddell, LLP, CPAs in September 1978 after graduating from SUNY Albany where he earned a BS in Accounting. Mr. Weddell has 30 years of significant auditing, accounting, and business development consulting experience.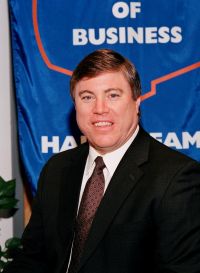 In addition to being Managing Partner of the Firm, Mr. Weddell is also the partner-in-charge of the audit department and is ultimately responsible for every audit performed by the Firm. His industry experience includes, but is not limited to, transportation, healthcare, manufacturing, non-profit, and wholesale, retail, and distribution.
In 2005, Mr. Weddell was recognized as the Business Person of the Year for the SUNY New Paltz Hall of Fame awards. He is a graduate of Results Accountant Systems School for Business Development that concentrates on enhancing its participant's skills in how to exceed client expectations and work as a trusted advisor to grow their business. He was recently inducted into the Results Accountants' Systems Hall of Fame. Mr. Weddell is also a graduate of the Business Advisor Program of the prestigious University of Chicago Graduate School of Business Executive Program. He is a Dale Carnegie Training and a Leadership Orange graduate.
Mr. Weddell's current memberships include:
SUNY New Paltz School of Business Advisory Board - Board Member - Chair Governance Committee
Orange County Citizens Foundation - President, Board of Directors
Greater Southern Dutchess Chamber of Commerce - Board Member - 1st Vice Chair
Mid Hudson Pattern for Progress - Board Member
The Powelton Club, Newburgh - Board Member & Financial Secretary
Orange County Community Foundation - Founding Member/Finance Committee
United Way of Orange County - Campaign Chair 2007 & 2008
The Chamber Foundation (GSDCC) - Treasurer
American Institute of Certified Public Accountants (AICPA) - Member
New York State Society of CPAs (NYSSCPA) - Chapter Representative
Empire State Bank - Board Member