Records & Registration
Important Announcements

Web changes to undergraduate registration for fall 2018 will close on 5/21/18 and reopen on 8/4/18.
The office will be CLOSED 11 a.m - 2 p.m. on Friday, July 27th.
Records & Registration is the office responsible for maintaining the permanent academic record and ensuring its integrity and security. We receive and record all grades, match academic progress with approved major plans, and clear students for graduation. Our office also creates the schedule of classes, manages and assigns classrooms, updates, develops and maintains the progress report, and creates and manages the course registration process. Records & Registration issues diplomas, processes transcript requests and provides proof of enrollment.
Family Educational Rights and Privacy Act (FERPA)
STUDENTS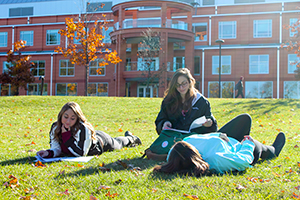 FACULTY & STAFF