About the Classroom Technology Institute (CTI)
In collaboration with the School of Education, CTI offers graduate level courses each summer session. Courses teach effective, creative, and appropriate ways to integrate technology into the K-12 curriculum. Courses are hands-on in the computer labs; however, objectives go beyond the technology itself to emphasize instruction and integration. Classes cover such topics as enhancing instruction using emerging technologies, integrating technology into the curriculum, evaluating the benefits of software applications, and understanding the impact of technology on teaching and learning.
In summer 2015, we are offering:
"Google Applications in K-12 Classrooms"
"Smart Design for Smart Devices: Designing Learning Activities for a Digital Environment"
"Smartboard and SMART Response System"
CTI courses are listed on the schedule of classes under Education Interdisciplinary.
Contact Us
Helise Winters
Dean, Office of Extended Learning
845-257-2900
wintersh@newpaltz.edu
Faculty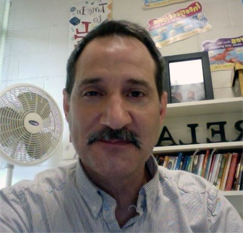 Paul Rubeo:
My career as an educator has been filled with many challenges and opportunities. I am currently a technology integration specialist in the Wappingers Central School District, where I coordinate the smart classroom project, the distance learning project, and planning and budget development. I am also involved with video conferencing and mobile computer labs.
I have been the principal at the Ulster BOCES Academic Summer School as well as an instructional curriculum specialist with Ulster County BOCES and Dutchess County BOCES, working on technology integration with classroom teachers K-4 and curriculum development for elementary social studies.
I have been an adjunct instructor of education at SUNY New Paltz, teaching courses in computers in social studies and technology in the classroom. I am a member of the New York State Association for Computers and Technologies, and as a board member, I am instrumental in organizing the Hudson Valley Regional Conference for the NYSCATE Tech Conference (New York State Association for Computer and Technologies in Education).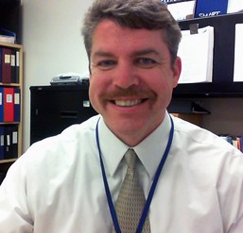 Edward Spence:
I started out with a degree in computer information systems and worked as a computer programmer and technician for over 12 years with the IBM Corporation. I completed a degree in history and a master's in teaching, and went on to become a social studies and computer teacher for 16 years. As a teacher, I was selected twice as a Google model teacher, chosen from the Northeast USA to attend the Google Teacher Academy based on lessons I submitted to Google. I have been a school administrator for the past several years.

My focus is on having teachers create useful lessons which they can bring back to their schools or add to their teaching portfolios in the summer Classroom Technology Institute classes.

I am the current K-12 director of instruction and Technology/data administrator. I live in the Hudson Valley with my wife, three kids, and three dogs.