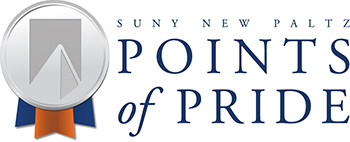 Who We Are and What We Do
New York State University Police is a group of professional, highly trained and duly sworn law enforcement professionals. New York State University Police is a state law enforcement agency; wherein, its officers receive training from municipal police academies. The requirements to become a member of the University Police are among the most stringent in the country. University Police must have completed a minimum of 60 college credits, pass a written civil service exam and then compete with candidates from across the state for a position. An officer must then pass an extensive background investigation to receive an offer of employment.
One third of our officers are certified instructors in such topics as firearms, defensive tactics, OC spray, ethical awareness, live scan electronic fingerprinting and ethical awareness. Officers also have acquired additional training in the areas of radar operation, police bicycle patrol, standard field sobriety testing, sexual assault investigations and active shooter.
A common misconception is that our primary function is to write parking tickets and lock or unlock doors. This simply is not true. Yes, we are responsible for ensuring the adherence of the parking rules and regulations, however, issuing parking citations accounts for the smallest percentage our workday. University Police are not employed to perform security functions; rather, our goal is to provide a sense of security to the college community. Although we do assist citizens with various services and programs, our primary objective, and the reason for our very existence, is law enforcement.
University Police Staff
Chief of Police
David Dugatkin
In June 2011, David Dugatkin came on board as the department's Chief of Police. Prior to that he served with the Town of New Paltz Police Department for 21 years. Throughout Dugatkin's tenure with the Town of New Paltz, he implemented new programs and conducted extensive training within his department and regionally. He created and launched the department's First Responder EMS program, is a New York State Certified Paramedic and served as program manager for New York State Accreditation, a four-year project that involved a full overhaul of the department's policy and procedure manual.
Dugatkin has also worked closely with the University Police as an instructor, providing him with in-depth knowledge of a modern campus police unit. For many years, the University Police Department and the New Paltz Police Department have worked cooperatively to coordinate law enforcement efforts between the Town, Village and College.
A 1985 alumnus of New Paltz, Dugatkin graduated with a Bachelor of Arts degree in English. Not only does this experience provide him with knowledge of student life and the challenges and situations students may encounter, but it's also the foundation upon which he has built his successes.
Chief Dugatkin can be contacted directly at 845-257-3337.
Deputy Chief of Police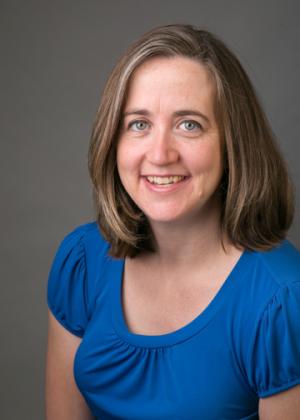 Mary Ritayik
Serving Since 1998
Office: SB 100 A
Phone: 845-257-3344
Lieutenants
Johnny Coxum
Serving Since 1998
Office: SB 104
Phone: 845-257-2222
Michael Doyle
Serving Since 1984
Office: SB 104
Phone: 845-257-2222
John Ritayik Jr.
Serving Since 1998
Office: SB 104
Phone: 845-257-2222
Gregory Thompson
Serving Since 2000
Office: SB 104
Phone: 845-257-2222
Investigator
Bruce Chambers
Serving Since 2005
Office: SB 104
Phone: 845-257-3393
Police Officers
Police Officer
Serving Since 2010

Office: SB 104
Phone: 845-257-2222

Police Officer
Serving Since 2015

Office: SB 104
Phone: 845-257-2222

Police Officer
Serving Since 2008

Office: SB 104
Phone: 845-257-2222

Police Officer
Serving Since 2014

Office: SB 104
Phone: 845-257-2222

Police Officer
Serving Since 2004

Office: SB 104
Phone: 845-257-2222

Police Officer
Serving Since 1993

Office: SB 104
Phone: 845-257-2222

Police Officer
Serving Since 2004

Office: SB 104
Phone: 845-257-2222

Police Officer
Serving Since 2009

Office: SB 104
Phone: 845-257-2222

Police Officer
Serving Since 2014

Office: SB 104
Phone: 845-257-2222

Olukayade Olasokan

Police Officer
Serving Since 2016

Office: SB 104
Phone: 845-257-2222

Police Officer
Serving Since 2006

Office: SB 104
Phone: 845-257-2222

Police Officer
Serving Since 1996

Office: SB 104
Phone: 845-257-2222

CPSO
Serving Since 2002

Office: SB 104
Phone: 845-257-2222

Police Officer
Serving Since 2004

Office: SB 104
Phone: 845-257-2222
Campus Public Safety Officers (CPSOs)
CPSO
Serving since 2014

Office: SB 104
Phone: 845-257-2222

CPSO
Serving since 2009

Office: SB 104
Phone: 845-257-2222

CPSO
Serving since 2007

Office: SB 104
Phone: 845-257-2222

Joseph Haubrich

CPSO
Serving since 2015

Office: SB 104
Phone: 845-257-2222
Secretary
Donna Provenzano
Secretary
Serving Since 2014
Office: SB 100
Phone: 845-257-3802