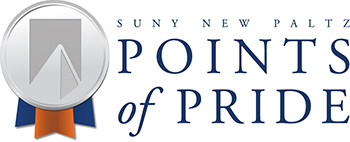 International Student Services: Current Students
Dear New Paltz Student,
The information provided at this site is designed to provide essential information for you and to answer your questions about being an International Student at SUNY New Paltz. There is information about student activities, maintaining valid immigration status in the United States, international student medical insurance, and much more.
If you would like to speak to an International Student Adviser, please come to our office during walk-in hours (12 p.m. - 2:30 p.m. Monday, Tuesday, Wednesday and Friday). We look forward to meeting you!
International Student Programs
State University of New York at New Paltz
van den Berg, Suite 201
1 Hawk Drive
New Paltz, NY, USA 12561
Telephone: 845-257-3595
Fax: 845-257-3608
Email: international@newpaltz.edu