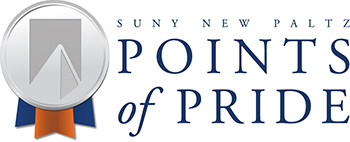 IMS has video equipment available for loan, as well as a limited staff to assist in video capture. IMS equipment and staff may only be used if the final product is for direct use in regularly scheduled courses. Course numbers must be provided. Due to reduced resources, IMS may not always be available to record your class. Please request services well in advance to determine if they are available.
IMS does not provide video or audio recording services for outside groups using our facilities.
Services Available
MediaSite Lecture Capture
If high resolution, high quality images are required for your course content, then consider asking IMS to record your presentation using MediaSite. MediaSite is a tool for recording, storing and streaming media-rich classroom and conference presentations. This portable system gives us the ability to record a lecture and accompanying presentation material (slides, video) simultaneously. The content can then be streamed live, or uploaded to a server for viewing on demand in a webinar-style viewer.
MediaSite creates a recording in which the quality and color rendition is true to the actual content, which is especially necessary for art and science presentations. Content may be quickly shared with other universities or institutions, making it easy to spread information on new research or data.
IMS has only one portable MediaSite system. It requires extra time to set up and an available technician to record and post the content. We cannot guarantee staff availablity for all requests.
For Trouble-Free Viewing of Mediasite Presentations
When viewing presentations from our MediaSite Catalog, IMS recommends that Windows users choose the Internet Explorer browser and Apple users choose the Safari browser. Firefox and third party browsers may not be compatable with the Silverlight program necessary to easily view MediaSite programs. Click here for Mediasite Streaming Video Requirements
Video / Audio Equipment for Loan
IMS provides digital video cameras and digital audio recorders for loan to SUNY New Paltz faculty and staff. Faculty members may take them to a classroom or conference to record content. Files may then be downloaded to a computer, posted on Blackboard or burned to DVD. If you wish, IMS will perform this post production work for you. Please provide us with your contact information and what you require for a final project.
Video Recording for High Profile Events
IMS services are not available for high profile events. We have no videographer on staff. Please consider hiring a professional videographer with an outside company, using your own funding. If you need a referral, contact IMS for a list of local professionals.
Permission
Before recording any guest speaker, you must obtain their permission in writing. Follow our Mediasite/Guest Lecture Release link to view the form in a new window. Print it out, obtain a signature, then keep a copy for your files.