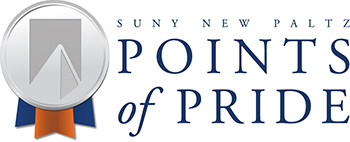 Tech Notes and Helpful Information
Using PowerPoint?
On campus we use the 16:10 aspect ratio on our projectors. If your PowerPoint presentation is in the 4:3 aspect ratio, this may result in stretching or underutilized space. We recommend converting your presentation to 16:9 to better fit the projection area.
1) Click on the DESIGN tab in PowerPoint.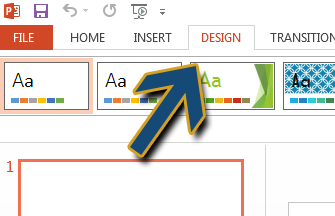 2) Select WIDESCREEN (16:9) under the SLIDE SIZE tab on the far right side.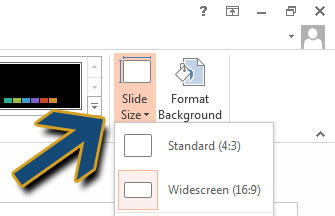 Need to project your iPad or tablet in a Smart Classroom?
Here's how to connect your IPad or tablet to the Smart Classroom's projection system.
Classrooms will contain either an HDMI port or a VGA cable.
If your classroom contains an HDMI port, connect your tablet to your HDMI adapter. Insert your HDMI cable into the adapter, then connect the other end to the HDMI port on the instructor's station. Press the HDMI button on the control box. Your tablet should be projected onto the screen.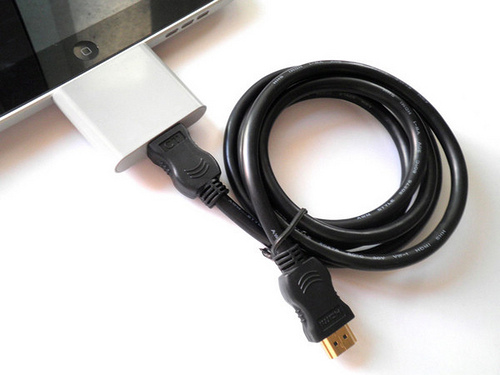 If your room contains only VGA cables, connect your tablet to your VGA adapter. Connect our VGA cable, located on the instructor's station, into your adapter. Then connect our 1/8" mini audio cable into your tablet's headphone port. Press Laptop on the control box. Your tablet should be projected onto the screen.
Call IMS for further assistance.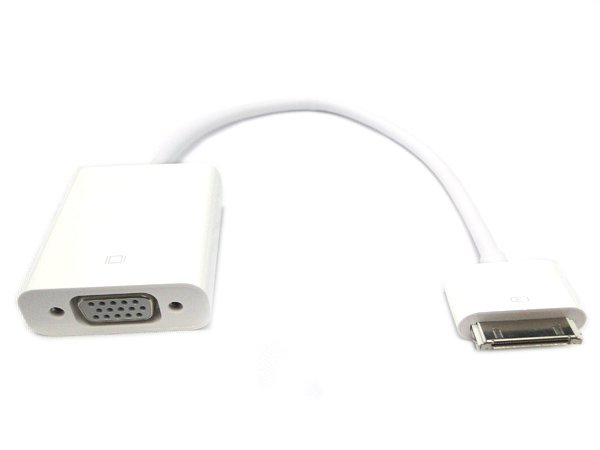 Adapters for Apple Mac Laptops and iPads:
An increasing number of Mac laptops and iPads are in use on campus. IMS is frequently asked to provide adapters to connect Macs and iPads to our smart classroom equipment. Due to the fact that Apple devices use many types of adapters, we cannot provide these items. The adapters are small, expensive, easily misplaced, and too various to keep in stock.
All SUNY New Paltz smart classrooms contain a VGA cable or port, plus an 1/8" mini audio cable or port. Recently installed smart classrooms, like Old Main, additionally contain an HDMI port, which carries both video and audio. If you have a Mac laptop or iPad that you wish to project in a smart classroom, please purchase your own adapter to connect to a VGA (or in newer rooms, an HDMI) cable. Please call 1-800-MYAPPLE or visit apple.com to find the correct adapter for your laptop or device. Most cost about $30.
IMS staff would be happy to assist you in connecting your device to our equipment. Contact us at x3633 or 3639.
Laptop/Projector Use
Occasionally, when using an LCD projector to project a laptop image, either the projector or the laptop screen will fail to be displayed. On your laptop, look for a function number key that has a monitor icon, or is labeled LCD. Once you have identified this function number key, hold down the function key, located on the left side of your keyboard, and the function number key simultaneously, then wait for a few seconds. Both the laptop screen and the LCD projector will display the laptop's image.
Copyright Information
Information regarding public exhibition and duplication of copyrighted DVDs, CDs, VHS videotapes, audio recordings, and personal recordings of broadcast material:

Faculty, staff, and students need to understand copyright law concerning public performance of DVDs and videotapes. "Educational Fair Use" allows the screening of copyrighted films for teaching, research and scholarship only. For example, showing "To Kill a Mockingbird" to your literature class would be permissible. However, this screening cannot be advertised, or open to the public. It makes no difference if you own the videotape, present it free, or plan to charge admission. The same film, shown for entertainment purposes (on "Movie Night" at the College, for example) would need to be rented through a distributor, and public performance fees would have to be paid. Colleges and universities frequently use Swank Motion Pictures, a well-known distributor. Distributors like Swank own or have the copyright owner's permission to rent or sell these videotapes for public performances. The price difference is substantial. Swank normally charges several hundred dollars per rental, but this includes public performance fees. IMS must see written permission from the distributor or copyright holder before proceeding with our services.
Most programs recorded off the air may be used in an educational setting, but the videotape must be shown within 10 days of broadcast. The tape may be kept an additional 35 days for review, for a total of 45 days from the original broadcast, then it must be erased. A showing to the public of videotape recorded off-air must have proper clearance.

IMS employees are frequently asked to make a duplicate copy of a copyrighted video, DVD, CD, or off-air videotape. We cannot legally do this. Please purchase additional copies of these tapes through legitimate sources.

ALL MATERIAL IS LICENSED ONLY FOR NON-COMMERCIAL PRIVATE EXHIBITION IN HOMES. ANY PUBLIC PERFORMANCE, OTHER USE OR COPYING IS STRICTLY PROHIBITED. ALL RIGHTS UNDER COPYRIGHT RESERVE.
For additional information, contact:
Emily Trapp
Director
Instructional Media Services
Lecture Center 2
SUNY New Paltz
845-257-3634