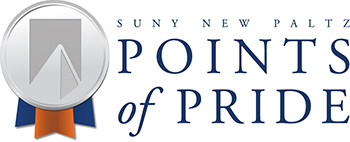 Guest Lecture Release Forms:
Our digital video cameras are available for faculty use. They may be used for recording presentations, guest lecturers, or other educational content. Before recording a guest lecturer, you must get their permission in writing. Click Mediasite/Guest Lecture Release to view the form in a new window. Then print it out from your browser.
Price List
Personnel charge for an IMS professional staff member - $30 per hour
Most charges are per use
Computer and Video Related Equipment:
Data/video projector with computer in Smart Classroom -$100
Data/video projector and computer on mobile cart - $60
DVD/VHS player with Television on cart - $20
Additional Audio Equipment:
1 or 2 wired microphones (LC 100, 102, 104, 108 only) - $30
1 or 2 wireless microphones (LC 100, 102, CSB Auditorium) - $40
3+ wired microphones (LC 100, 102) - $50
3+ wired / wireless microphones (LC 100, 102) - $75
Portable sound system with wireless microphone - $40
Portable Lecternette with wired / wireless microphone - $50
Large group (75+) PA system with multiple microphones - $80
Additional Equipment:
Portable data/video projector - $50
Large-venue data/video projector (includes set-up / breakdown) - $150
Wireless powerpoint presenter - $10
Document camera - $30
Easel - $10
Flip chart - $10
Portable CD/cassette player - $10
Overhead transparency projector - $10
Screen with tripod base - $10
35mm slide projector - $20
Xenon 35mm slide projector for large venue - $50
Rear projection screen 9' x 12' - $100
Set-up/breakdown for 9' x 12' rear projection screen - $200
Video Post Production:
DVD duplication - first copy - $15
- each additional copy - $2
Teleconference Service (all charges are per hour):
Videoconference service (IP only) - $100
Satellite downlink - $100
Suprema ISDN broadcast-quality audio conferencing - $100
» pricelist *
Planning Guide
Please include IMS in the very early stages of your conference planning. IMS can help you choose spaces that meet your needs for AV Technology and capacity.
Types of Classrooms that are available:
Large Lecture Center Auditoriums (great for large audiences)
Data/Video Projector with sound
Desktop (PC) Computer
Connected to the Academic Network
Laptop connection
Digital Document Camera
DVD/VHS Player
Microphone on the Podium
Wireless, Aisle or Cabled Microphones (limited availability)
Slide Projectors
Electric Screen
Tiered seating
Some rooms may contain additional equipment such as:
CD/Cassette Player
Audio CD Recorder
Touch Panel Display
Smart Board or Sympodium technology
"Smart" Classrooms
Data/Video Projector with sound
Desktop (PC) Computer
Connected to the Academic Network
Laptop connection
Digital Document Camera
Electric Screen
Some rooms may contain additional equipment such as:
Interactive Whiteboard
Microphone
DVD/VHS player
CD player
Touch Panel Display
Traditional Classrooms
Where older AV is required:
Traditional TV/DVD/VHS set-ups
Overhead Transparency Projectors
Screens
Video Conferencing and Satellite Downlink Services for:
Videoconferencing
Webinars
IMS requires at least two weeks notice for conferences and special events. Please be aware that we have no staff regularly scheduled to work on weekends. If you are requesting weekend services, please tell us as soon as possible so we can clear our calendars and make arrangements to be here.
Student events should be booked in the SUB.
Be sure to include IMS charges in your conference budget, as you do for food services or printing costs. Remember, IMS needs a current copy of your most recent brochure or schedule to help us plan your support services accordingly.
When planning your technical support for your keynote and session speakers, IMS needs the following information:
Date
Time
Name of speaker
Room number
What type of service is required
We can provide the following AV Services:
Computer Projection
Internet Access
Laptop or Tablet Projection
DVD or Video Projection
Document Camera Projection – from books, paper, transparencies or three-dimensional objects
Sound systems (portable and fixed)
Teleconference Facilities (Satellite)
Distance Learning Facilities
Creation of PowerPoint Title Slides
Please discuss with your presenters the (rare) possibility of equipment or network failure. Encourage them to bring their presentations on CD, flash drive, or laptop. As an added precaution, have them send the presentation to you by e-mail. Always have a backup plan in place.
For more information contact IMS @ 845-257-3630 and schedule a consultation with the IMS conference support professionals.