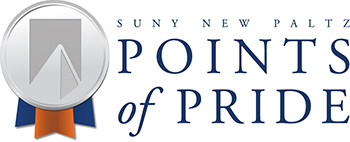 Collaborative Classrooms OM 131, 133, 237, 1907
Instructions for Stand-Alone Smartboard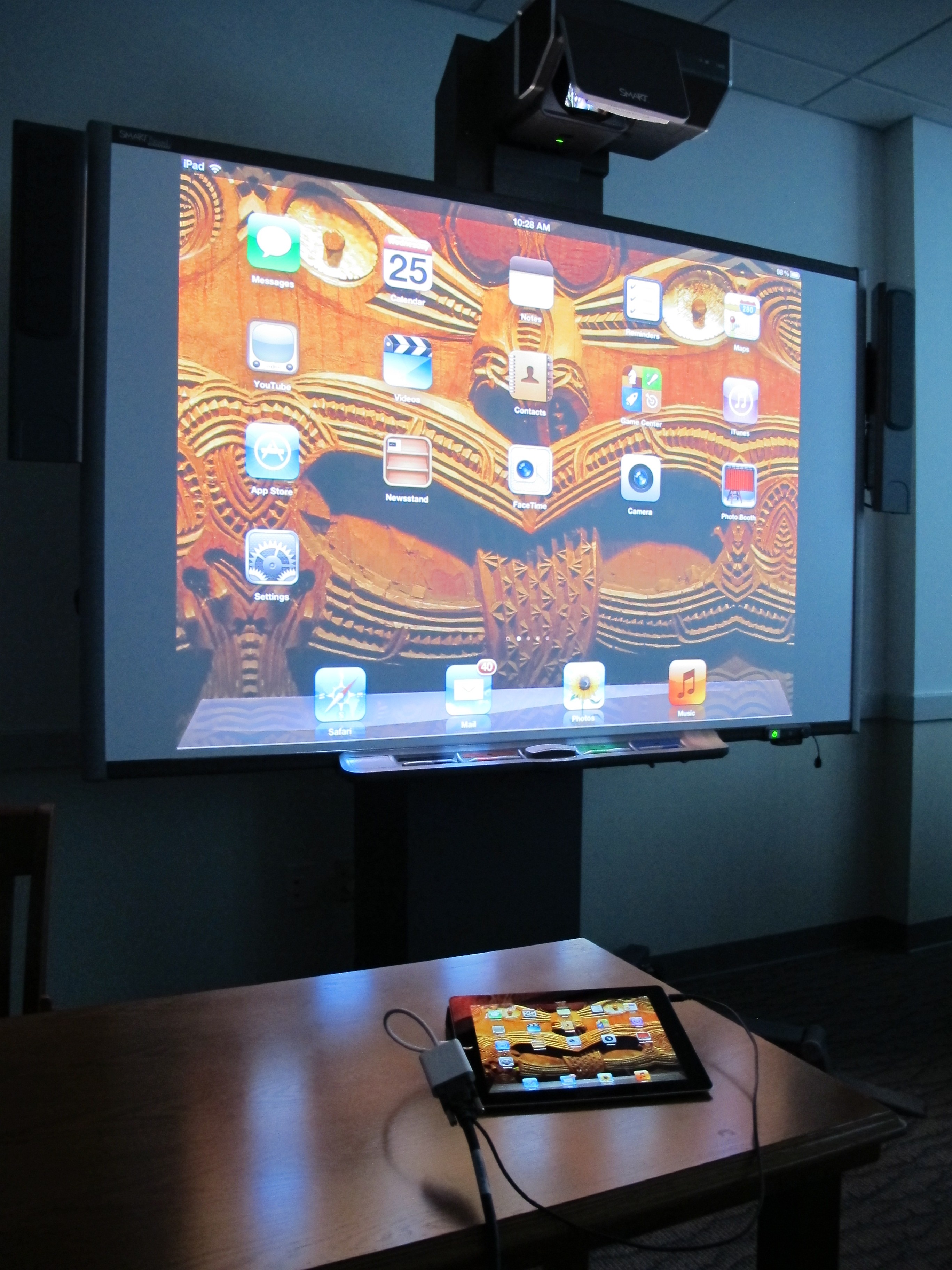 The Smartboard in this Collaborative Classroom is NOT connected to the classroom computer. For an image to be displayed, a laptop computer must be connected to the VGA, audio and USB cables.
The Smartboard will function as a basic projector for laptops, tablets, and video players. With a laptop or tablet connected, the Smartboard's pens will function as a mouse.
To use the full interactivity functions of the Smartboard, the laptop must have Smarttech software installed on it. Contact the Academic Computing Department for the software and key code. You may also download a free 30-day trial of the software at www.smarttech.com/Support/Browse+Support/Download+Software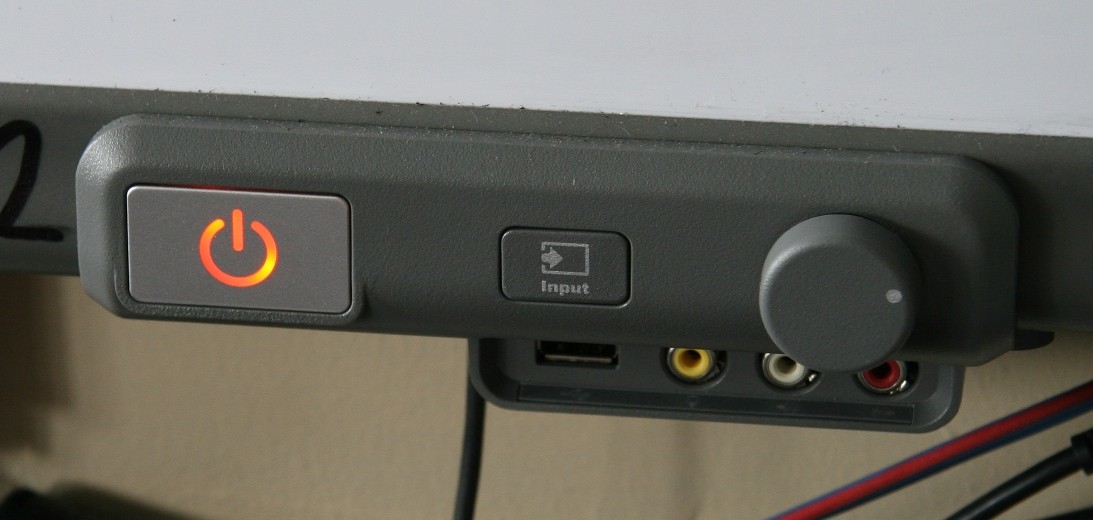 To turn on the Smartboard, press the Power Button, located at the bottom left. To project an image from your laptop:

Located behind the Smartboard, retrieve the video 15-pin VGA cable, 1/8" mini audio cable, and USB cable. Mac users may need their own adapter. Plug the cables into your laptop. Mac users, your display needs to be set to 1280x800, 60 Hz for correct resolution.
Plug the power supply for your laptop into the nearest outlet. If there is no power supply, then make sure your laptop battery has a sufficient amount of charge for the duration of the task.
Once you've established a secure connection, turn on the power to the laptop and the Smartboard.
Next to the Smartboard's Power button, locate the Input button. Toggle through the series of inputs to select VGA 1. At this point your laptop should be displayed on the Smartboard.
Troubleshooting:
If your laptop is not displayed on the Smartboard: At the top row of keys on your laptop, locate the F key that is labeled LCD or has an icon of a computer monitor/screen (usually F4, F7 or F8). Located at the bottom left of your keypad, next to the Ctrl key, press and hold the Fn key. Then repeatedly press the key that indicates the LCD monitor until the laptop image is fully displayed on the Smartboard: Hold Fn + Repeatedly Press F4, F7 or F8 key.
Smartboard Operation (with software installed on laptop):
On the left side of the screen, click the translucent arrows. Tools for using your Smartboard will become visible. Choose the pens to write on the screen. Choose the mouse option (the arrow icon) and your pen or the touch of your finger will work in the same manner as a computer mouse. The Notepad option will open a blank page on which you may write or draw. Then if you wish, save your notations back to a computer or flash drive. This saved file may be posted on Blackboard. Many other functions of the Smartboard may be found by visiting their website at www.smarttech.com.
To turn off the Smartboard, press the Power button twice. DO NOT leave the projector running!