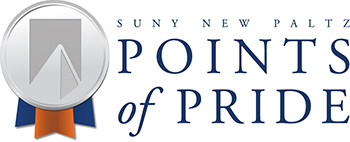 To Turn on the Smart Interactive Whiteboard for Projection:
Press the Power button, located on the right bottom corner of the screen. It may take a minute for the projector to warm up and reach maximum brightness. The Smart Board will project the computer's image.
For instructions on using the Interactive Features of the Whiteboard, contact IMS at x3630 for training, or visit their website. Smart Technologies offers free training materials, in-depth tutorials and live online training sessions, enabling you to discover what the product can do and how to integrate those capabilities into your curriculum.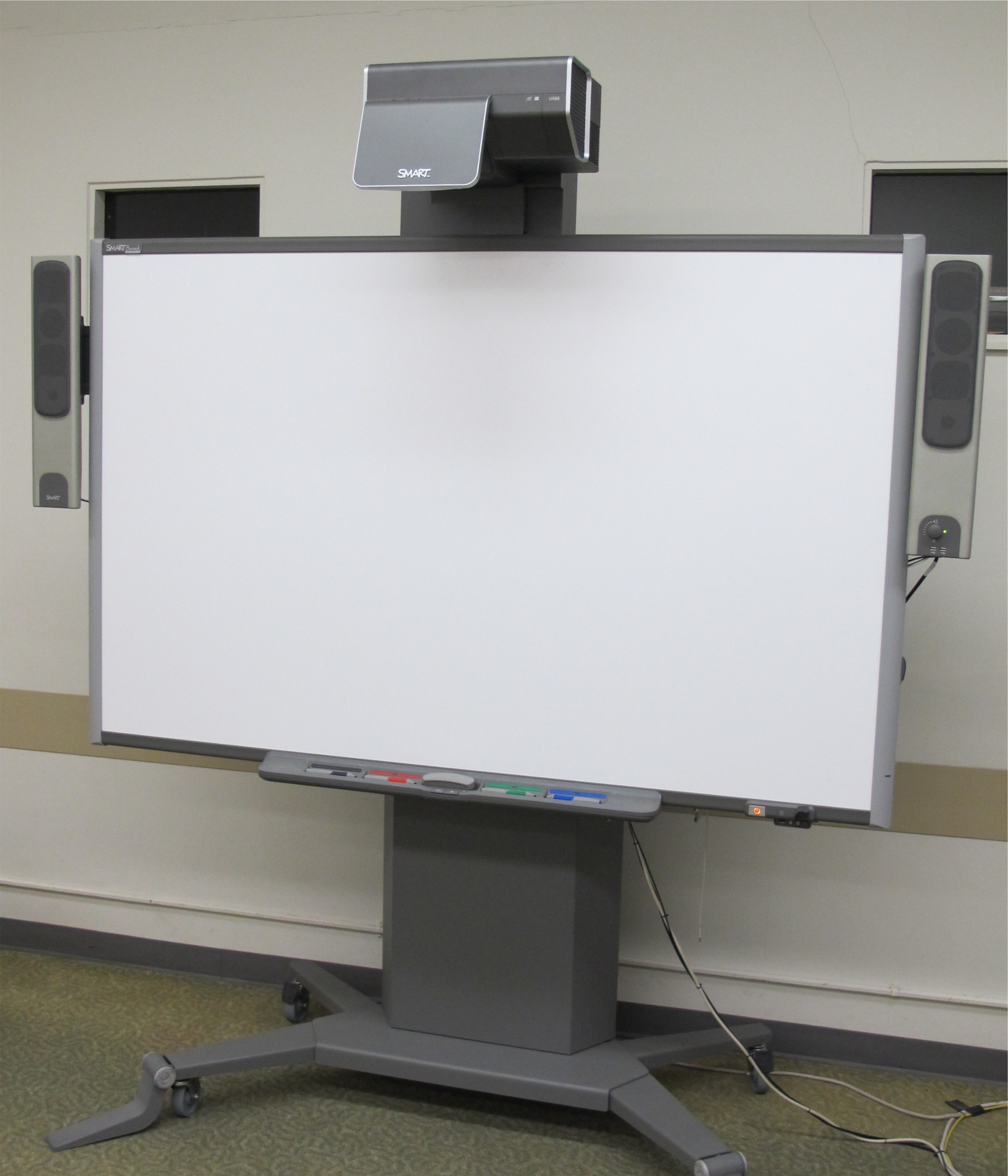 To Turn On the Computer:
Press the Power button on the computer tower and enter your New Paltz Computer User ID and Password.
To Display the Computer through the Whiteboard Projector:
On the Extron box, located below the front edge of the desk, press Button 1 for Computer.
Volume:
Volume is controlled by the Volume Knob, located on the speaker to the right of the board.
To Use the Document Camera:
Turn on the Document Camera by pressing the power button on the pedestal.
On the Extron box, located below the front edge of the desk, press Button 2 for Document Camera.
The Document Camera can project books, papers and three-dimensional objects. Use a sheet of paper under transparencies for best results.
To Display a Laptop:
Locate the light grey laptop cables, behind the whiteboard on the right side.
Connect the VGA cable to the laptop out. Your laptop may require a converter.
Connect the 1/8" mini audio jack cable to the laptop audio out.
Press the Input Button, located next to the power button, until VGA 2 is displayed.
IMPORTANT: When done, press the Input Button again until VGA 1 is displayed again.
DVDs may be played through the computer.
Please contact IMS if you require VHS projection in this room.
Be sure to turn off equipment when class is over.
For technical assistance or instruction, call New Paltz Support at 845-257-6789.