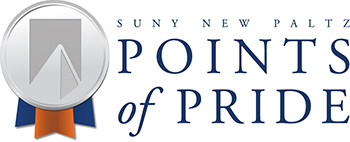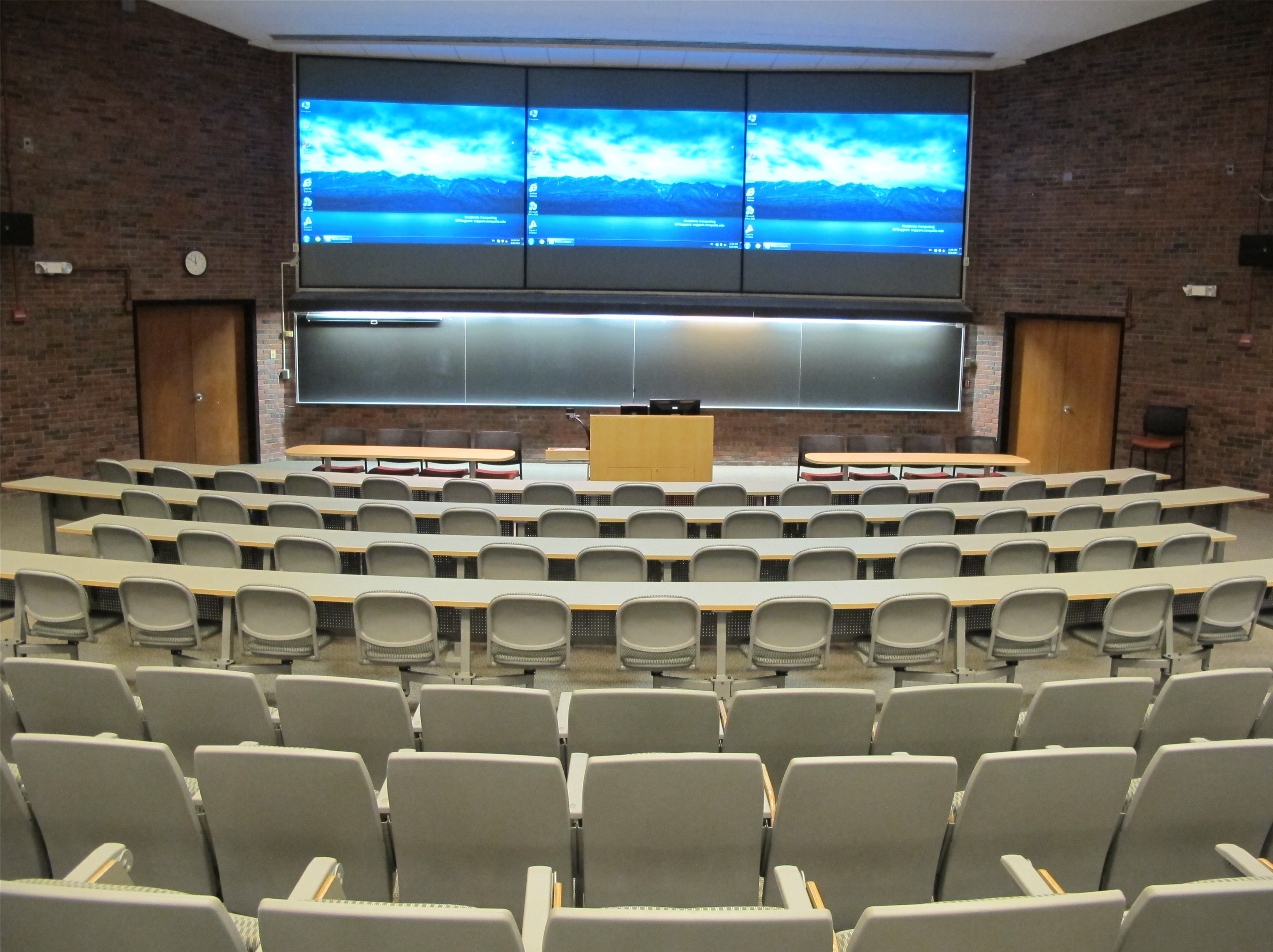 Room Features:
Computer with Windows 7
Three 16x10 LCD Projectors
Document Camera
Blu-Ray DVD Player
Crestron Touch Control Panel
JBL 5.1 Speaker System
Wireless Microphone ready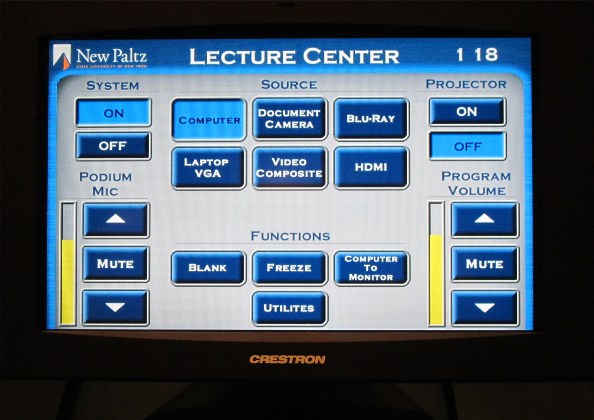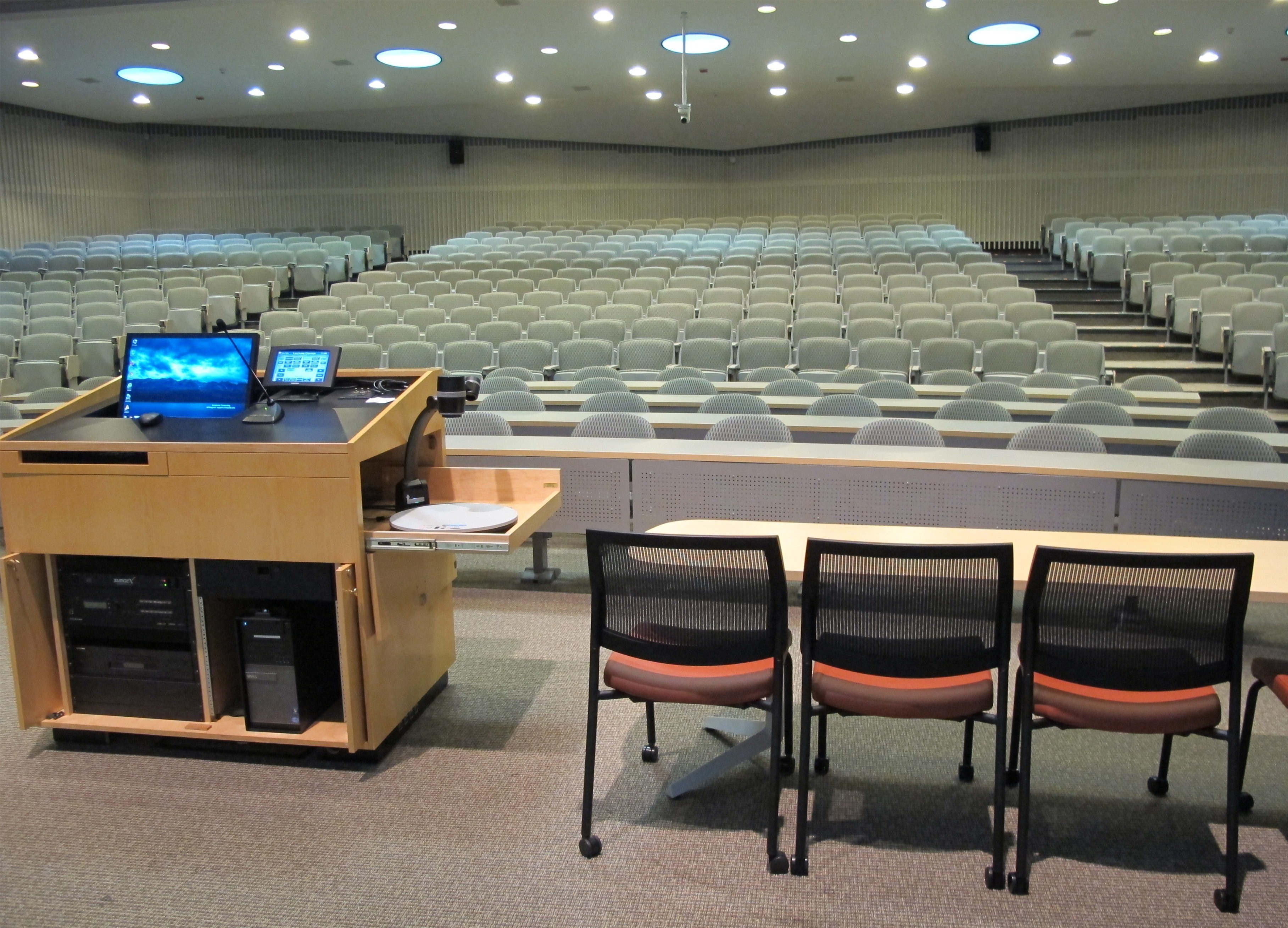 To View Video Demonstration, Click here!
Touch the Crestron control panel to begin.
Choose one: standard single content projection (one image on center screen) OR dual content multiple projection (one image in center, one image on two side screens)
Press SYSTEM ON.

Press PROJECTOR ON.
Choose what you would like to project - Computer, Document Camera, Blu-Ray DVD player. Turn on the power to the corresponding device.

If you have your own laptop, tablet or analog device, connect it to the VGA, HDMI or video composite ports, located on the top of the instructor's station. Press the corresponding button to display image.

To use the LIVE CAMERA function, please note that the camera can only be moved by a live camera operator at work in the rear projection area. Call IMS for more information.
Additional functions -
Blank will temporarily stop the projector's image from reaching the screen. The projector remains on. When you wish to project again, press the Blank button a second time. Freeze will freeze an image on the screen until the button is pressed a second time. Computer to Monitor will send the computer's image to the instructor's monitor, while a second source is being projected onto the screen.

The podium microphone and program volume may be adjusted on the Crestron control panel.

For additional microphones, contact IMS at x3630. Three clip-on lavaliere microphones and three wireless hand-held microphones may be set up in this room. The room may also be equipped with eight wired microphones, on either table stands or floor stands.
AT THE END OF CLASS, turn off all equipment.
IMPORTANT: To shut down, PRESS PROJECTOR OFF and SYSTEM OFF on the Crestron control panel.

For technical assistance or instruction, please call New Paltz Support at 845-257-6789.