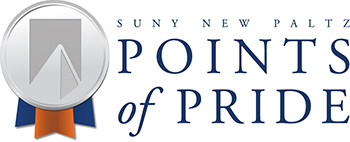 CSB Auditorium Smart Classroom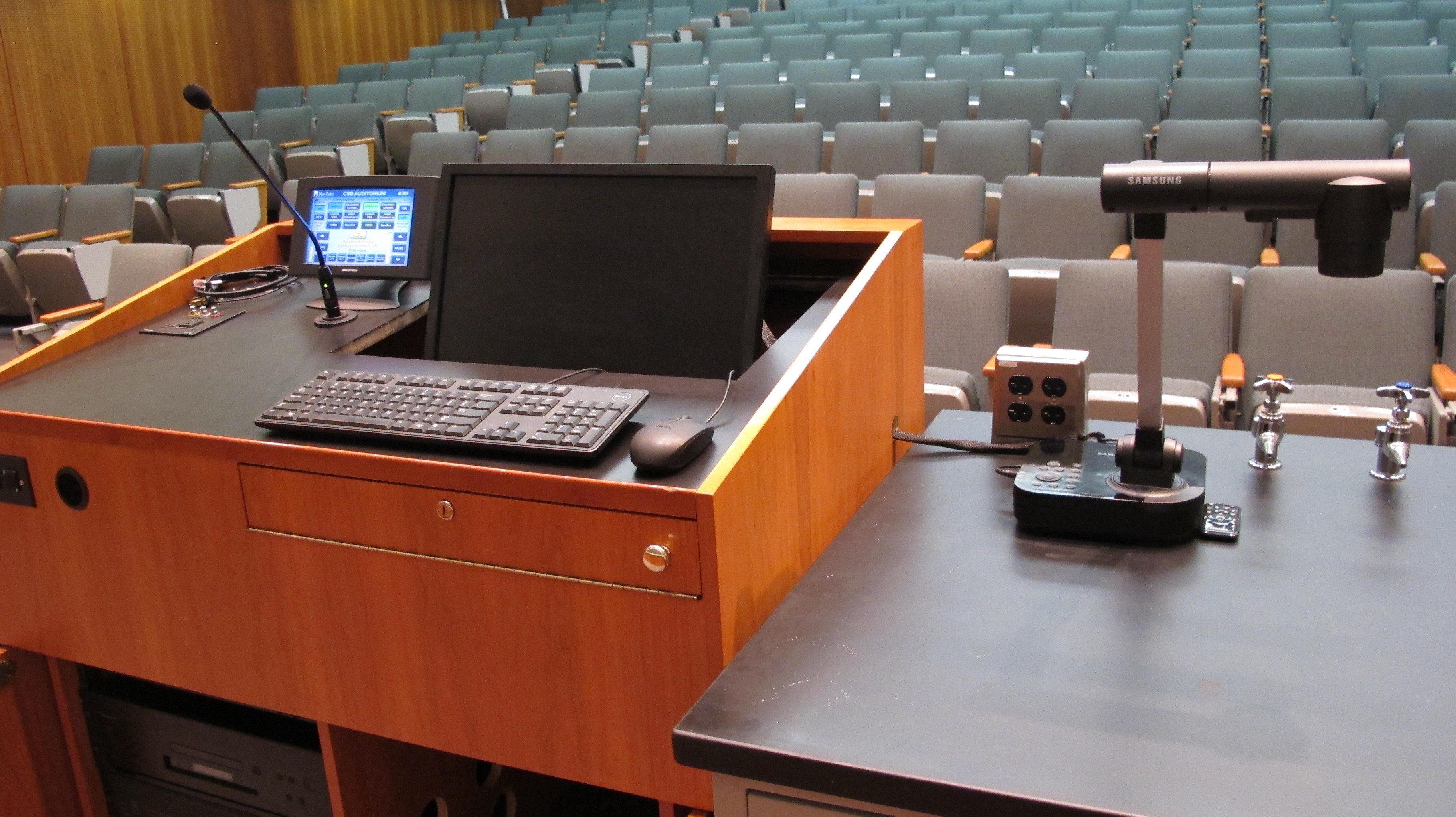 This classroom contains a Crestron control panel, two projector, computer, document camera, Blu-Ray DVD player, podium microphone and ports to connect additional equipment like laptops and tablets. With advance reservation, additional microphones may be ordered from IMS at x3630.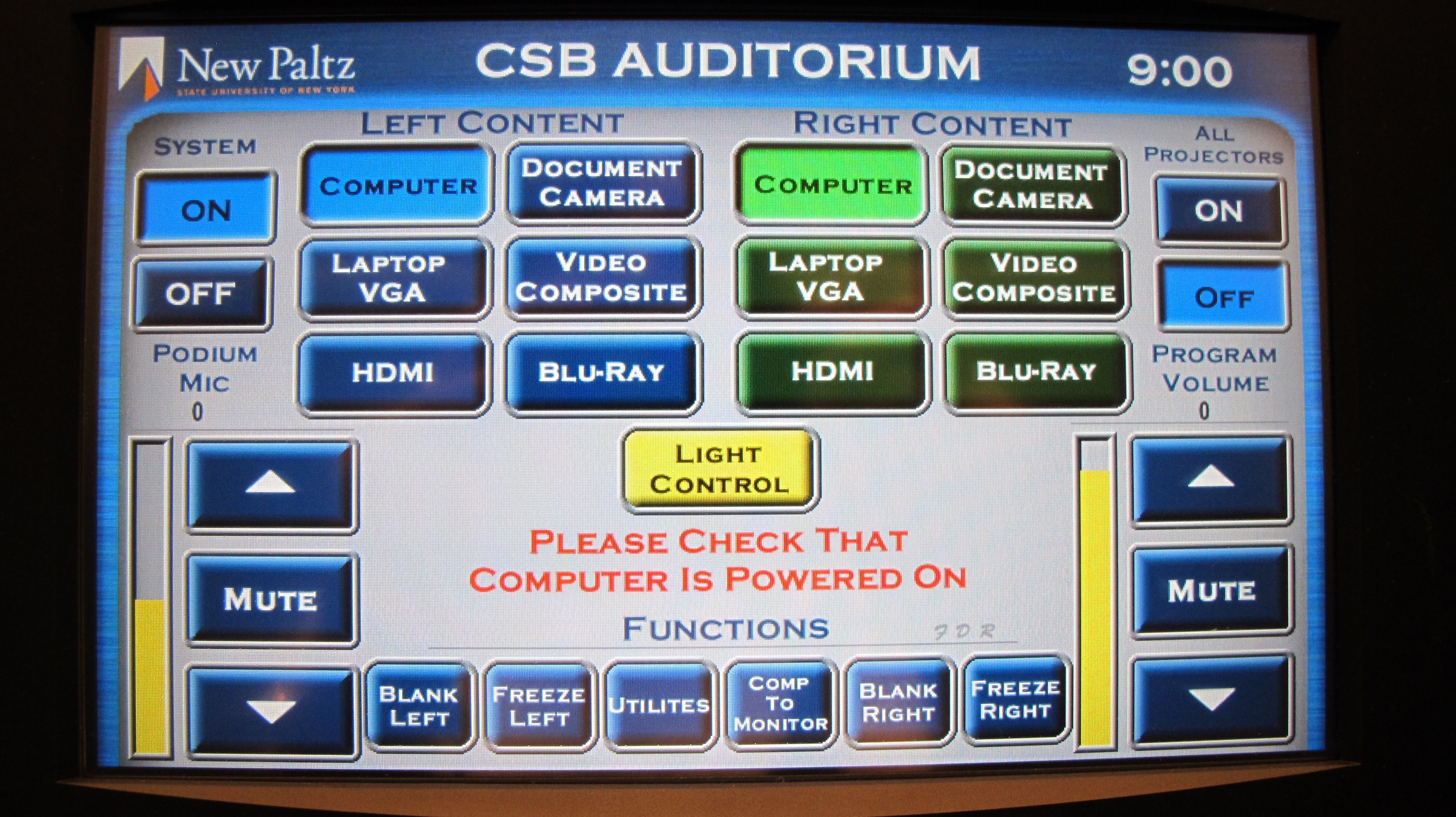 Touch the Crestron control panel to begin. Press SYSTEM ON.
Two projectors will display side by side images on the screen. Press PROJECTORS ON.
Choose what you would like to project - Computer, Document Camera, Blu-Ray DVD player. Turn on the power to the corresponding device.
Press Light Control to adjust the room's lighting.
Computer – Press Computer on the Creston touch screen. Turn on power to the Computer. Enter your New Paltz Computer User ID and password.
Document Camera - Press Document Camera on the Crestron touch screen. The unit will power on instantly. Items placed on the table below the camera will be projected onto the screen.
Blu-Ray DVD player - Press Blu-ray on the Crestron touch screen. Turn on the power and insert Blu-ray or standard DVD. Navigate the DVD player menu by using the DVD controls on the Crestron touch screen.
Program volume is located on the right side of the touch screen. Microphone volume is on the left.
Additional equipment can be connected via the Laptop VGA, Video Composite and HDMI ports on the desk. Connect your own equipment and choose the appropriate source button.
The Blank button will project a black screen until it is pressed a second time.
Freeze will freeze an image on the screen until it is pressed a second time.
While another image is projected, you may choose Computer to Monitor to view the computer at the instructor's desk.
AT THE END OF CLASS, ALWAYS SHUT DOWN THE SYSTEM! Press the Projectors Off and System Off buttons.
For technical support or instruction, please call New Paltz Support at 845-257-6789.