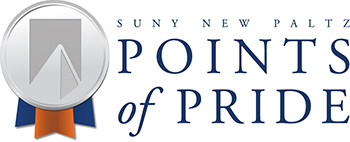 CSB 21 Smart Classroom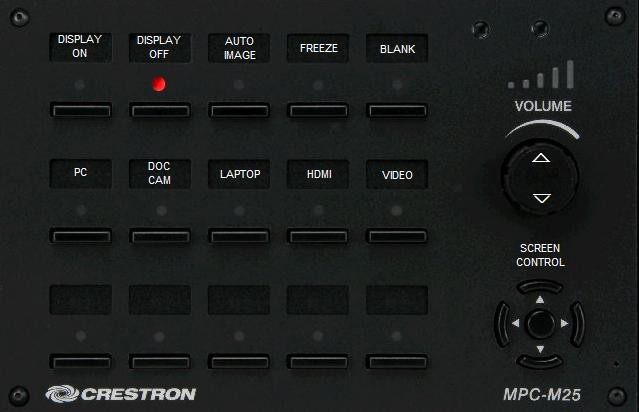 To turn on the projector: On the Crestron Control Box, press the DISPLAY ON button.
The screen will lower automatically. Use the up and down buttons on the Five Way Navigation Pad to manually control the screen.
To display the Computer: On the Control Box, press the PC button. Power on the computer and log in.

DVDs may be played through the computer.
To display the Document Camera: On the Control Box, press the Doc Camera button. The document camera will turn on automatically. Papers or objects placed on the circular base will be projected onto the screen.
To display a Laptop: Connect your laptop to the 15-pin VGA cable and the 1/8" mini audio cable, then power on your laptop. On the Control Box, press the Laptop button. A LAN cable is provided if wireless is not used. If your laptop is not displayed correctly on the screen, press the Auto Image button.
To display an image from an HDMI or Video source: HDMI and analog Video ports are provided on the Extron connection box, located next to the Crestron control box. Connect your own equipment. Then on the Crestron box, press the HDMI or Video button. Please note that the HDMI source will project on the screen but will not display on the instructor's monitor.
Volume is adjusted by a knob on the Crestron control box.
At the end of class turn off the projector! Press the DISPLAY OFF button. Turn off the computer or document camera.
Never touch the ceiling mounted LCD projector. It is alarmed!
For technical assistance or instruction, please call New Paltz Support at 845-257-6789.