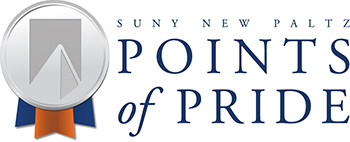 In spring 2017, the Institute for Disaster Mental Health will hold our 14th annual conference.
Registration Coming Soon
New York has been affected by several high profile pandemic and infectious disease threats: SARS, Avian Bird Flu, H1N1, Ebola and now the Zika Virus. Even when no citizens are infected, the fear of an outbreak and the preparation for a response to these threats affects New Yorkers.
Pandemic Disasters occur when a new disease begins to rapidly spread to a large number of people over a wide geographical area.
Infectious Diseases are caused by bacteria, viruses, parasites, and other microorganisms that can spread from one person to another.
Bioterrorism is an intentional release of a pathogen to cause illness, death, and/or panic.
These events have a critical impact on citizens and responders:
The invisible nature of the threat often induces anxiety and fear.
Distrust of leaders and messages and susceptibility to rumors often leads to resistance or refusal in following leaders' recommendations.
A person may not know if they have been infected for days or weeks.
Individuals presenting with somatic stress symptoms may overburden an already taxed healthcare system.
People exposed or who are perceived to be exposed may face stigma.
There is a huge risk and burden to healthcare workers who face infection themselves along with the guilt and fear of bringing illness home to their families.
Public safety measures including quarantine, shelter in place, and travel restrictions have a tremendous psychological toll.
The IDMH conference is the only one of its kind in New York State that brings together emergency management, health, and mental health personnel, who all must play a role in preparing for and responding to future disasters. Conference attendees from these fields will learn to address the psychological aspects of these complex public health emergencies, which will reduce responder and community stress and increase response efficacy.