How to access the SUNY Web Portal
Web site for Procurement Cards / Reconciliation / Budget Info
Replaces the SUNY Mainframe and the previous version of webconnect.
Please launch Internet Explorer and type in www.suny.edu. Click on Faculty & Staff.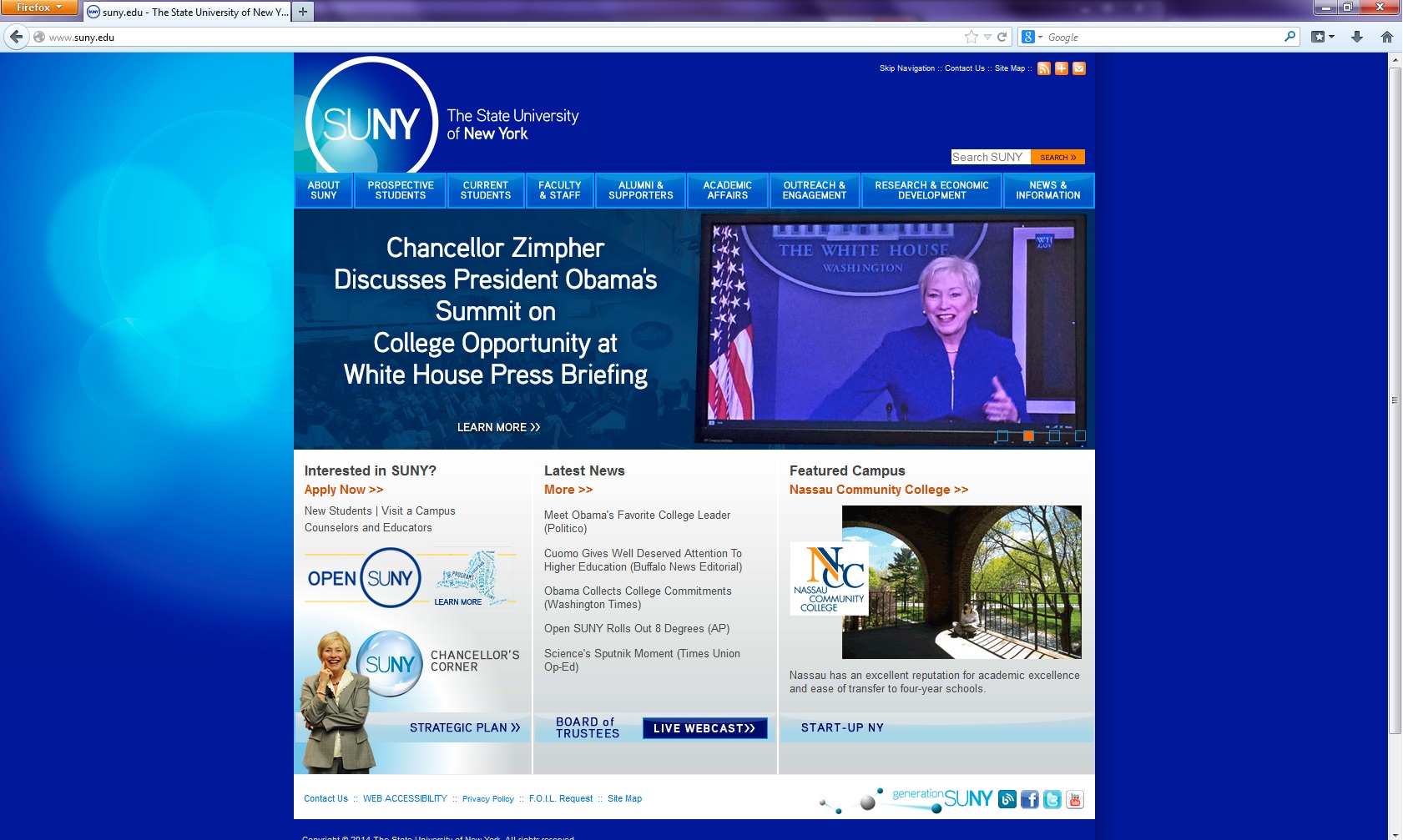 Click on the Sign-on >>> button.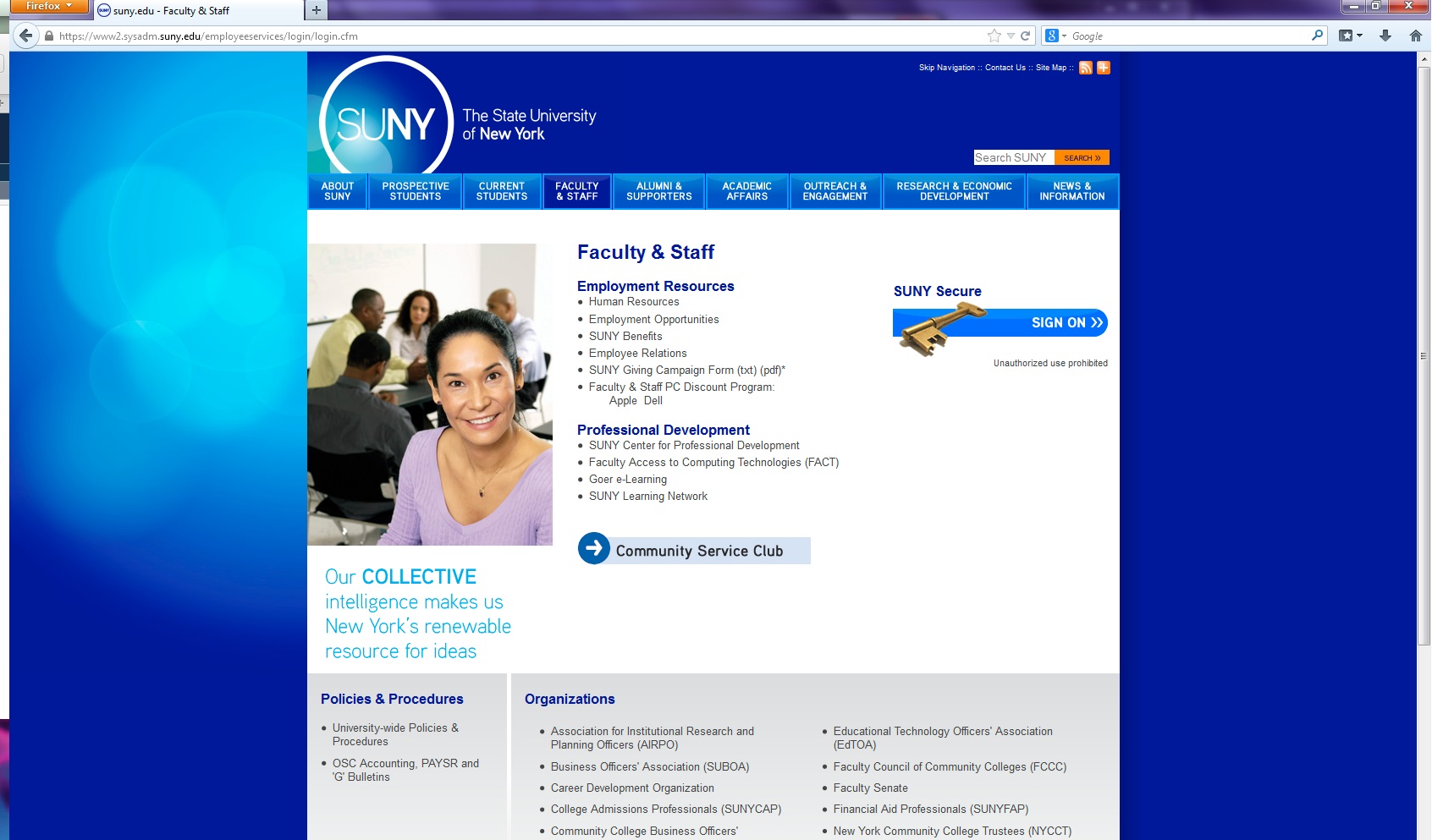 Choose your campus (New Paltz).
Enter your credentials (NPCUID and password) and log in.
There are a variety of functions available via this web portal. Some will be accessing the E-business Services tab or the Reports function in the upper right hand corner. Some of you will need to click on Webconnect to access the old SUNY mainframe screen.
Technical notes:
This web site was not designed to work with Mozilla Firefox, please use Internet Explorer.
There are issues with the latest version of Java (Java SE Runtime Environment 6 update 1) and the SUNY Web Portal. Error messages have been reported after users click on the Webconnect link. Normally there is a Java icon in the system tray and it will prompt you for updates. Please contact us to update Java for you.
Pop up blockers that are popular with many web browsers may interfere with the web portal. After selecting Webconnect a window may come up and say that Java is not installed on the pc. Often times this is because a pop up blocker has disabled Java. Some examples of toolbars that contain pop up blockers are Google, Yahoo, MSN, and Internet Explorer. Either disable the pop up blocker or tell the pop up blocker to allow this web site.
If you are experiencing any technical issues please contact the Help desk; we may have a solution.
For more information regarding the SUNY Web Portal please contact Bill Edison via e-mail or extension 3132.