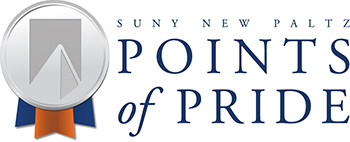 3 EASY STEPS TO FILING YOUR FAFSA

The financial aid application process may vary from college to college. It's important to know that New Paltz uses the FAFSA but does not use a CSS Profile when determining financial need. Here's the preferred process at New Paltz for 2016/2017 financial aid applicants! To provide the quickest and most accurate information, students should take the following three steps:
1) Financial aid applicants and their parents should electronically file their 2015 federal income tax returns two to three weeks before the 2016-2017 FAFSA is completed.
2) Wait two to three weeks to have access to the IRS Data Retrieval Tool for your 2016-2017 FAFSA on the Web.
3) Complete the 2016-2017 FAFSA on the Web at www.fafsa.ed.gov using the IRS Data Retrieval tool.The FAFSA should be filed by the college's priority deadlines (3/1/16 for summer 2016 and 3/15/16 for fall 2016).
→ Need help using the FAFSA's IRS Data Retrieval Tool? View our video here
→ Don't know which parent to file your FAFSA with? Parent on FAFSA
→ Not sure if you're dependent or independent? Dependency Status
→ Was your FAFSA selected for Verification? Get help from our verification page
→ Still have questions? See our FAQs
→ Also, don't miss our helpful checklists to make sure you've completed everything!