» View contact information for all full- and part-time faculty and staff
» View lists of faculty by areas of specialization
FULL-TIME FACULTY
Laurence Carr
(M.A., NYU)

Lecturer

Creative writing, drama
Website: www.carrwriter.com

Laurence Carr was awarded SUNY, New Paltz's Adjunct Teacher of the Year for 2005-2006. He earned his BFA at Ohio University, 1972, and his MA at New York University 1995. He is now a full-time Instructor here where he teaches Dramatic and Creative Writing. In 1998, he created the SUNY Playwrights' Project, which develops plays and theatre pieces created by SUNY students, alumni, faculty and community writers and are produced regionally and Off-Off Broadway in NYC.
Laurence has taught at The New School University, CUNY, and The Gotham Writers Workshop in New York City and at Empire State College. Abroad, he has been a guest faculty member at The University of Linkoping, Sweden, the University of Gdansk, Poland, and DAMU, the State Theatre School in Prague, The Czech Republic.
He is the recipient of playwriting grants from The National Endowment for the Humanities, The New York State Council on the Arts and has been awarded numerous regional commissions. He's been a member of The Dramatists Guild since 1975. Locally, Mr. Carr is the playwright-in-residence at Mohonk Mountain Stage Company.
His Off-Broadway play, Kennedy at Colonus, was hailed by the New York Times as a "fascinating, well-built, often witty play" while the Burns Mantle Best Plays Series cited it as a "distinctly worthy play" and a "standout in independent Off-Broadway production."
Abroad, two of his plays have been produced by the Gregory Abels Theatre Ensemble: 36 Exposures premiered in Prague and Food for Bears premiered in Warsaw.Vaudeville, published by Rising Moon Publishing, has had numerous regionally productions across the U.S. His work has been seen in Chicago, Atlanta, Los Angeles, Seattle, and in Rochester, NY.
Laurence's poetry and prose have been published throughout the U.S. and his book of microfiction, The Wytheport Tales, is published by Codhill Press.
Stella Deen (Ph.D., Virginia)

Associate Professor

Twentieth-century British literature, women's literature

Degrees:
PhD, University of Virginia, 1992
MA, University of Virginia, 1986
Licence en lettres modernes, 1984, University of Paris III
B.A.(summa cum laude) 1982, Hamilton College

Research interests
Twentieth-century British literature to 1945, British modernist fiction, and revisionary approaches to early twentieth-century literature. Deen has published on E.H. Young, Enid Bagnold, Molly Keane, and Elizabeth Bowen; and has edited Challenging Modernism: New Readings in Literature and Culture 1914-45 (Ashgate, 2002).
Dennis Doherty (M.A., SUNY New Paltz)

Instructor / Director of Creative Writing Program

Creative writing, poetry

Dennis Doherty's poems, stories, and essays appear nationally in dozens of periodicals and anthologies, from commercial to university presses, from alternative outlets to local projects. His poetry collection, The Bad Man, was published in 2004 and a second collection, Fugitive, was published in fall 2007.
Teaching Interests: American literature and Creative Writing, with an emphasis on Poetry. Doherty is currently chair of the college's poetry board, which sponsors faculty and student readings, visits from prominent poets, and events throughout the community.
Mary Fakler (M.A., SUNY New Paltz)


Instructor

Classroom technology, collaborative writing

Mary Fakler earned her B.A. (1991) and M.A. (1994) at SUNY New Paltz. Her research interests include collaborative writing, classroom technology, William Faulkner, and the Japanese Internment experience. She has published broadly on the topic of writing: "Voices Merged in Collaborative Conversation: The Peer Critiquing Computer Project" Electronic Collaboration in the Humanities: Issues and Opinions (2004); "Global Conversations: Internationalizing the Peer Critiquing Computer Project" Technology in Teaching and Learning in Higher Education: An International Conference (2000); "Voices Merged in Collaborated Conversation - The Peers Computer Project" Leveraging Learning - Using and Affording Technology (1996); "Modes of Writing: The Murder Trial" Instructor's Manual to Accompany LEGACIES (Carley Bogarad and Jan Schmidt, eds.) (1995). Other recent articles of interest involve literary criticism and personal narrative: "On Considering Tim O'Brien" in The Voice (2002) and "Disabling my Disability: What I Learned from Zhi," "To Write or Not to Write," and "Moments," in The Write Time (2002). "Spiritual Meditation" Maryknoll (1999). Fakler's personal interests include music, dancing, reading, the beach, lighthouses, her family and her students.
Heinz Insu Fenkl (M.A., UC Davis)

Associate Professor

Creative writing, Asian and Asian-American literature, genre fiction

Heinz Insu Fenkl is an author, editor, translator, and folklorist. He is the director of ISIS: The Interstitial Studies Institute at SUNY, New Paltz. His work includes Memories of My Ghost Brother, for which he was named a Barnes and Noble "Great New Writer" and a PEN/Hemingway finalist in 1997. His second novel, Shadows Bend (a collaborative work, published under a pseudonym) was an innovative, dark "road novel" about H.P. Lovecraft, Robert E. Howard, and Clark Ashton Smith. He has also published short fiction in a variety of journals and magazines, as well as numerous articles on folklore and myth.
Fenkl was raised in Korea and (in his later years) Germany and the United States. Graduating from Vassar, he received his Master's degree in Creative Writing from the University of California, Davis; he studied literary translation as a Fulbright Scholar in Korea and spent several years in a Cultural Anthropology program, concentrating on Korean folklore, shamanism, and ethnographic theory.
Before his appointment to his current position at SUNY, he taught a range of courses at Vassar, Bard, Sarah Lawrence, and Yonsei University (Korea), including Asian/American Folk Traditions, East Asian Folklore, Great Books of Asia, Korean Literature in Translation, Asian American Literature, and Native American Literature, in addition to Creative Writing. He has published translations of Korean fiction and folklore, and is co-editor of Kori: The Beacon Anthology of Korean American Literature.He also writes regular columns on mythic topics for Realms of Fantasy magazine.
Thomas Festa (Ph.D., Columbia)


Assistant Professor

Literature and culture of early modern Britain; the history of literary theory and criticism; Milton
B.A., UCLA, summa cum laude (1995)
M.A., Columbia University (1996)
M.Phil. Columbia University (2000)
Ph.D. Columbia Unviersity (2004)
Thomas Festa specializes in the literature and culture of early modern Britain. Before joining the faculty at SUNY New Paltz in 2005, he taught for two years at Haverford College. Professor Festa's primary research interest is in seventeenth-century English literature, particularly the ways in which poets and thinkers in the period address religious, political, and philosophical matters; a secondary interest of his lies in the history of ideas. He is the author of The End of Learning: Milton and Education (Routledge, 2006), in addition to a number of articles on Milton, Donne, Shakespeare, Wordsworth, Augustine and Dante that have appeared or are forthcoming in Studies in Philology, English Language Notes, Milton Studies, Shakespeare Yearbook, The John Donne Journal, Notes and Queries, The Oxford Encyclopedia of British Literature, and elsewhere. He regularly offers courses on a variety of authors and topics in early modern English literature and the history of literary theory and criticism from Plato to Nietzsche.
Penny Freel (M.A., SUNY New Paltz)


Lecturer

Composition/ ESL & SWW

Penny Freel received her B.A. in English Literature from Marist College in 1992 and her M.A. in English Literature from SUNY New Paltz in 1995. She taught at the University of the Sacred Heart, Tokyo, Japan from 1995-2003.
Jacqueline George (Ph.D., University of Michigan)

Assistant Professor

British Romantic literature and culture, history of reading, the novel

B.A., Miami University (1999)
M.A., University of Michigan (2002)
Ph.D., University of Michigan (2007)

Jackie George earned her Ph.D. from the University of Michigan, where she taught as a lecturer before coming to SUNY New Paltz. Her current project, Romantic Scenes of Reading, develops a methodology for the study of reading designed specifically for the field of literary studies. Working with a variety of Romantic-era texts, her work explores the ways in which reading is a performative endeavor that incorporates different identities, all of which are contingent on multiple historic and hermeneutic variables. Jackie's essay, "Public Reading and Lyric Pleasure: Eighteenth Century Elocutionary Debates and Poetic Practices," is forthcoming in ELH. An essay on Leigh Hunt and bibliomania will appear in a special issue of Eighteenth Century: Theory and Interpretation, "Technologies of Emotion." Her other research interests include electronic textuality, Mary Shelley, and British prose fiction of the 1820s and 30s.

Heather Hewett (Ph.D., University of Wisconsin at Madison)

Assistant Professor

Coordinator of the Women's Studies Program
Women's Studies
Postcolonial literature and theory; Anglophone African and African diasporic literature; transnational feminism; Women's literature and Women's Studies; feminist mothering studies; the essay; autobiographical writing

Heather Hewett is an Assistant Professor of English and Women's Studies and the Coordinator of Women's Studies. Professor Hewett teaches undergraduate courses on postcolonial African literatures, world literatures in English, and women's literature in the English Department. In the Women's Studies Program, she teaches introductory Women's Studies and transnational feminism. She received her B.A. (English) from Yale University and her M.A. and Ph.D. (English Literary Studies) from the University of Wisconsin-Madison, where she received a minor in Cultural Studies and a Certificate in African Studies. She joined the faculty at SUNY New Paltz in 2005.
Professor Hewett's research examines the intersection(s) of gender, narrative, and globalization, with special interests in women's writing, contemporary African literature, mothering and motherhood, public writing and the media, and autobiographical writing. Her work has been published in journals such as Women's Studies Quarterly, MELUS, English in Africa, The Scholar and Feminist Online, Journal of the Association for Research on Mothering and several edited collections, including Chick Lit: The New Woman's Fiction, Mothering in the Third Wave: Contemporary Feminist Journeys, and Expressions of the Body: Representations in African Text and Image. She also writes for mainstream and feminist publications, including The Washington Post, Women's Review of Books, and Brain, Child: The Magazine for Thinking Mothers. Currently, she is a contributing editor for the "Global Mama" column on the group blog Girl with Pen (http://girlwpen.com).

Andrew Higgins (Ph. D., University of Massachusetts, Amherst)


Assistant Professor

19th Century American Literature

Andrew Higgins teaches nineteenth-century American literature. He completed his PhD in English at the University of Massachusetts, Amherst in 1998, where he studied American poetry and composition, writing his dissertation on Walt Whitman. He has since taught at American University and Louisiana Tech University. He has published on Walt Whitman, Henry Wadsworth Longfellow, Sarah Piatt, and Civil War memoirs. His major area of interest is nineteenth-century American poetry, focusing on the way poets develop over the course of their careers in response to cultural, economic, and aesthetic forces. He is currently at work on a project on Longfellow.
Mary Holland (Ph.D., UCLA)

Assistant Professor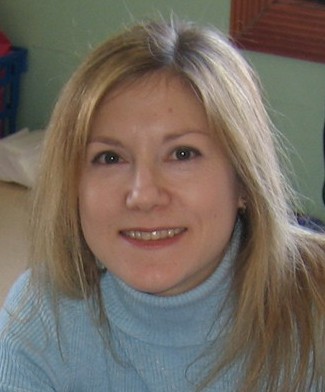 Postmodern and contemporary British and American literature, cultural studies, literary theory

B.A., Rice University (1992)
M.A., University of Maryland, College Park (1995)
Ph.D., University of California, Los Angeles (2004)
Before arriving with great pleasure at SUNY New Paltz, Professor Holland taught literature, writing, and humanities courses for the University of Maryland in South Korea, Germany, and Bosnia, and at Incarnate Word and Trinity Universities in San Antonio, Texas. Her research looks at language-obsessed novels of the late twentieth and twenty-first centuries, exploring possibilities for human connection in a largely ironic and disaffected landscape. Articles include "'The Art's Heart's Purpose': Braving the Narcissistic Loop of David Foster Wallace's Infinite Jest" in Critique, and "Morality in a (TV) Box: Lessons on Media and Mothering from The Ring and The Ring Two," forthcoming from The Journal of Popular Culture. Her current work in progress, Reading Beyond Words: Toward a Twenty-First Century Literary Hermeneutics, argues that the turn of the twenty-first century marks a measurable growthout of postmodernism and into new models of humanism forged from the literary and epistemological assumptions of postmodernism itself.


Nancy E. Johnson (Ph.D., McGill)

Associate Professor

Eighteenth-century law and literature, novels of the 1790s, Frances Burney, literary theory.

B.A., Boston University (1978)

M.A., Boston College (1981)
Ph.D., English, McGill University (1995)

Professor Johnson came to New Paltz from the Yale Boswell Editions, Yale University, where she served as Associate Editor. Her research focuses on the intersections of British law and literature in the eighteenth century, examining literary texts for their engagement with legal thought, and legal texts for their use of aesthetic and narrative theory. In 2004, she published The English Jacobin Novel on Rights, Property, and the Law: Critiquing the Contract (Palgrave), a study of contractarianism in the late eighteenth-century novel. Her other publications explore the Anti-Jacobin novel and the special case of women and the law in the 1790s.
In addition, Professor Johnson is currently editing a volume of Frances Burney's journals and letters. The Court Journals and Letters of Frances Burney, Vol. 6, 1790-June 1791 is forthcoming with Oxford University Press. She continues to work on the Yale Boswell Editions and is serving as an Associate Editor of the Johnsonian News Letter. Her current critical book project is on law, literature, and the Scottish Enlightenment, provisionally titled, "Toward a Literary Jurisprudence."



Daniel Kempton (Ph.D., UC Santa Cruz)

Associate Professor and Director of Graduate Studies

Medieval literature, Chaucer, critical theory

Daniel Kempton received the Doctorate in Literature from the University of California, Santa Cruz in 1977. His primary areas of teaching and research are medieval literature and literary theory. He has published on Chaucer, Shakespeare, Christine de Pizan, and Edgar Allan Poe.
Christopher A. Link (Ph.D., Boston University)

Assistant Professor


Religion and literature, the Bible as literature, American literature, European and world literature, Asian classics, film
Christopher Link holds an interdisciplinary Ph.D. in Religion and Literature from Boston University and an honors B.F.A. in Film from New York University. He regularly teaches courses on the Bible, American Literature, Great Books, and Asian Classics and also teaches myth, film, and Major Authors courses on Herman Melville and Vladimir Nabokov. He has published articles
and presented conference papers on a broad range of topics, including angels and demons in Jewish literature, ritual in modern fiction, sainthood in medieval and modern thought, eschatology and apocalyptic literature, fictional priests in Graham Greene and Shusaku Endo, and several pieces on Vladimir Nabokov, the subject of his doctoral dissertation. Professor Link is currently revising his manuscript on ethical and religious aspects of the demonic in Nabokov's work and is planning a comparative study of artifice and self-reflexiveness in Nabokov and Melville.
Jed Mayer (Ph.D. Washington University)

Assistant Professor

Victorian literature, human-animal studies, eco-criticism, science and literature, science fiction, children's literature

Jed Mayer specializes in Victorian literature and culture. His current research focuses on the changing role of the nonhuman animal in the nineteenth century. Approaching this topic from a variety of perspectives, Jed's work also addresses the relationship between literature and the environment, and between science and culture in Victorian life. Prior to his appointment at New Paltz, Jed lectured at the University of Canterbury in Christchurch, New Zealand, where he also contributed to the New Zealand Center for Human-Animal Studies, dedicated to fostering research in a variety of fields. His commitment to facilitating interdisciplinary connections continues at New Paltz through his participation in the Evolutionary Studies minor program.

He is currently at work on a book manuscript entitled Scientific Dominion: Experimenting with the Victorian Animal, which explores scientific, ecological, and political debates surrounding the nonhuman animal in nineteenth-century culture. Articles on cultural responses to evolution and vivisection have been published in, or are forthcoming from, Victorian Studies, Nineteenth-Century Prose, Victorian Review and Victorian Poetry.
Cyrus Mulready (Ph.D., University of Pennsylvania)

Shakespeare, early-modern English literature

Webpage: http://www.newpaltz.edu/~mulreadc

Cyrus Mulready earned his BA in English and Philosophy from the University of Iowa and his Ph.D. from the University of Pennsylvania in Philadelphia, where he also held a postdoctoral fellowship before joining the faculty at SUNY-New Paltz. His current book project, Romancing the Globe: Romance, English Expansion and the Early Modern Stage, recasts the dramatic category of romance as it has been understood since the nineteenth century and argues for an approach to dramatic romance that takes into account the social, economic and intellectual forces of the early modern period. His essay, "'Affric of the one side, Asia of the Other': Sidney's Unities and the Staging of Romance," will be a part of a forthcoming collection Staging Early Modern Romance: Prose Fiction, Dramatic Romance, and Shakespeare (Routledge 2008). An essay on the nineteenth-century creation of "romance" as a Shakespearean genre will appear in the special issue of Shakespeare Yearbook, "Romantic Shakespeare." At New Paltz, Professor Mulready teaches classes on Shakespeare and the literature and culture of early modern England.
Matthew Newcomb (Ph.D. Pennsylvania State University)

Assistant Professor

Rhetoric, composition, digital writing, cultural studies, literary theory

Before coming to SUNY New Paltz, Matt Newcomb taught at Hobart and William Smith Colleges in Geneva, New York, and completed a Ph.D. in English with an emphasis in Rhetoric and Composition at Penn State University. He also earned a Master's degree in Philosophy from Gonzaga University. Matt teaches a wide range of writing courses-from composition to theories of writing. He has published articles about affective rhetoric, argument theory, and rhetoric of suffering and compassion. His current projects include exploring the notion of sustainable rhetoric and working with digital composition studies.
Thomas G. Olsen (Ph.D., Ohio State)

Associate Professor & Chair


Early-modern English literature, Shakespeare

Thomas G. Olsen teaches undergraduate courses principally in English literature, the English Renaissance, and Shakespeare. At the graduate level, he teaches courses in Shakespeare and early modern English literature. Professor Olsen received his undergraduate degree from Yale, his M.A. in Elizabethan and Jacobean Studies from the University of Kent at Canterbury (UK), and his Ph.D. from The Ohio State University. He joined the faculty at SUNY New Paltz in 1997 and in 2004 was awarded the SUNY Chancellor's Award for Excellence in Teaching.
His research interests center on Shakespeare and early modern English literary and cultural studies. His publications include articles and reviews in Studies in English Literature, Shakespeare Yearbook, The Yale Library Gazette, Symbiosis, Prose Studies, Annali d'Italianistica, Italica, The Sixteenth Century Journal, The Johnsonian News Letter, The Literary Encyclopedia, The Dictionary of Literary Biography, and the English Department's own Shawangunk Review. His critical edition of The Commonplace Book of Sir John Strangways (1645-1666) was published by The Renaissance English Text Society / Arizona Center for Medieval and Renaissance Studies in 2004. He is currently working on a study of early modern English representations of Italy and Italians.
Fiona Paton (Ph.D., Penn State)


Assistant Professor

Twentieth-century American literature, the Beats, cultural studies, literary theory
Rachel Rigolino (MA, SUNY New Paltz)

Instructor

Developmental writing, service learning


Immediately upon graduation from Vassar College, Rachel Rigolino became a teaching assistant in the English Department at SUNY New Paltz. Upon receiving her MA from New Paltz, she became an adjunct instructor and, later, was appointed to a full-time instructorship. In addition to her teaching responsibilities, Ms. Rigolino is the coordinator of the Supplemental Writing Workshop (SWW) program for first-year Composition students as well as the editor of the Composition Program's student journal, New Voices, New Visions. Rigolino's areas of interest and scholarship include: the use of technology in the writing classroom; experiential learning; and African American literature.
Jan Schmidt (Ph.D., Syracuse)

Professor

Composition, theories of writing, contemporary women's literature, creative writing, Holocaust studies


Dr. Jan Zlotnik Schmidt is a SUNY Distinguished Teaching Professor in the Department of English at SUNY New Paltz where she teaches courses in composition, theories of writing, autobiography, creative writing, women's literature, and Holocaust studies. An expert in the field of composition studies and writing across the curriculum, she has given presentations and workshops at the local, regional, and national level. Her poetry has been published in many journals including Kansas Quarterly, Cream City Review, Syracuse Scholar, Alaska Quarterly Review, Home Planet News, and Phoebe. She has published two volumes of poetry-We Speak in Tongues (the Edwin Mellen Press, 1991) and She had this memory (The Edwin Mellen Press 2000); two collections of autobiographical essays-Women/Writing/Teaching (SUNY Press 1998) and Wise Women: Reflections of Teachers at Midlife, co-authored with Dr. Phyllis R. Freeman (Routledge 2000); and a multicultural, global literature anthology, Legacies: Fiction Poetry, Drama, Nonfiction (co-authored with the late Dr. Carley Bogarad and Dr. Lynne Crockett), which is about to go into a fourth edition. She has been teaching both an undergraduate and graduate Holocaust literature course in the Departments of Jewish Studies and English for several years.
Harry Stoneback (Ph.D., Vanderbilt)

Distinguished Professor

American literature, Hemingway and Faulkner, regionalism & literature of
the Hudson Valley
Research and teaching interests: Hemingway and Modernism, Faulkner & the Southern Renascence (including Flannery O'Connor, Elizabeth Madox Roberts, Robert Penn Warren et al), John Burroughs, Richard Aldington, Lawrence Durrell et al. Creative interests: Poetry--a widely published poet with more than 100 poems published in a score of journals worldwide, recorded on poetry CDs, and translated into Chinese, French, Provencal, etc. Most recent volume of poetry is Homage: A Letter to Robert Penn Warren (Portals Press 2005). Other creative interests: Folksong and songwriting, performer, songwriter, three CDs of mostly original songs in print, including Stoney & Sparrow Live at the Oasis: Songs of Place 1962-2007 (Fairschool and Hymnagistes Records).

Publications: More than 150 articles published on American, British, and French literature; author (or editor) of fourteen books; a leading Hemingway scholar of international reputation, Stoneback's most recent volume of literary criticism is Reading Hemingway's The Sun Also Rises (356 pages, May 2007), the inaugural volume in the major multivolume project from Kent State University Press. Founding editor and co-editor of The Shawangunk Review, now in its 18th year. Books in progress include two collections of essays on Elizabeth Madox Roberts and two volumes of poetry.

Other professional activities and distinctions: Senior Fulbright Scholar in China--Peking University; Visiting Professor at the University of Paris; St-John Perse Fellow of the French-American Foundation--Aix-en-Provence; Director of the American Center for Students and Artists in Paris; recipient of numerous awards and honors for criticism, poetry, and teaching; has lectured worldwide, given many Keynote and Plenary Addresses at conferences around the world, and presented more than 200 conference papers in some forty states and countries.
Vicki Tromanhauser (Ph.D., Columbia University)

Assistant Professor

Twentieth-century British literature, modernism and fascism, gender and the classics

B.A., Cornell University (1995)
M.A., Columbia University (1996)
Ph.D., Columbia University (2005)

Vicki Tromanhauser is an assistant professor whose specialization is twentieth-century British literature and culture. Previously, she taught in Columbia University's Literature Humanities program and Villanova University's Center for Liberal Education. Professor Tromanhauser teaches courses in twentieth-century British literature, Women in Literature, Great Books of the Western tradition, and various introductions and surveys at the undergraduate and graduate levels. She has published essays on Virginia Woolf's London and Woolf and the classics, as well as a more general article on the present state of the humanities. She is currently writing a book on British modernism and human sacrifice. Her other scholarly interests include the history of anthropology, fascism studies, the reception of Greek tragedy, and psychoanalysis and gender theory.
Pauline Uchmanowicz (M.F.A., Iowa Writers' Workshop; Ph.D., Rhode Island)
Associate Professor / Composition Program Coordinator

Composition, creative writing, contemporary literature, cultural studies, writing theory
Ph.D., University of Rhode Island, emphasis in Rhetoric, Composition, and Cultural Studies

Pauline Uchmanowicz is Associate Professor of English and Coordinator of the Composition Program at SUNY New Paltz. Her poetry chapbook Sand & Traffic (Codhill Press) and her textbook Considering Cultural Difference (Longman) were published in 2004. Her poems and essays have appeared in many national publications, including Ploughshares, Crazyhorse, Ohio Review, Indiana Review, Massachusetts Review, Southern Poetry Review, and Z Magazine. Her scholarly articles appear in College English, Writing Program Administration, Literature and Psychology, and elsewhere. Pauline is a widely published freelance feature writer in the Hudson Valley, regularly contributing to Chronogram, Upstate House, Catskill Mountain Guide, and Woodstock Times. She received a SUNY New Paltz Athletes Faculty Appreciation Award in 2002 and a SUNY-wide Chancellor's Award for Teaching Excellence in 2004. Research Interests: Writing Theory and Writing Program Administration, World Poetry, Graphic Literature, Cultural Studies.

Robert Waugh (Ph.D., Harvard)

Professor

Comparative literature, classical literature, poetry, the novel, science fiction, fantasy and horror

Robert Waugh received his BA in Comparative Literature from Indiana University, and his MA and PhD in Comparative Literature from Harvard. On the faculty of New Paltz since 1968, he teaches regularly the courses in Science Fiction, Modern Fantasy, Poetry, Greek and Roman Literature, The Novel, and James Joyce. Over the years he has published poems in small journals and essays on H. P. Lovecraft, David Lindsay, Olaf Stapledon, Arthur C. Clarke, Fritz Leiber, Harris, Michael Moorcock, Samuel R. Delany, and Vincent van Gogh. His book, The Monster in the Mirror: Looking for H. P. Lovecraft, has recently appeared, and in 2007 his chapbook Shoreward, Tideward appeared.
Michelle Woods (Ph.D., Trinity College, Dublin)

Assistant Professor

B.A. Hons., Trinity College, Dublin (1995)
Ph.D., Trinity College, Dublin (2002)

Michelle Woods is interested in modern and contemporary European and world literatures and the issue of translation. She wrote her Ph.D dissertation on the French and English translations of Milan Kundera's Czech novels and on the concept of the "original" text in comparison to the translated text. She is interested in all forms of transnationality in literature, specifically in cross-cultural issues and exile writing as well as the theoretical underpinnings of literary translation. She has published articles on the translation of literature and film, and a book, Translating Milan Kundera (Multilingual Matters, 2006). She published a translation of a 1929 Czech interview with James Joyce in Granta in 2005. Before coming to New Paltz, she held a Fulbright scholarship at Columbia University and an IRCHSS Government of Ireland postdoctoral fellowship at Dublin City University.
Sarah Wyman (Ph.D., UNC Chapel Hill)
Assistant Professor

Comparative literature, poetics, twentieth-century U.S. literature, word & image studies, literary theory


Sarah Wyman holds a B.A. in English and American Literature from Brown University (1988), an M.A. in English and Creative Writing from Hollins University (1992) and a Ph.D. in Comparative Literature from the University of North Carolina at Chapel Hill (2001). Her dissertation Painting the Poetic Image: Laokoön Reconsidered offers a critique of Gotthold Lessing's watershed text on the sister arts. The parallel languages of poetry and painting exemplified in borderline texts by U.S. and European poets and artists test Lessing's claims as to genre limits defined in terms of time and space.
Before joining the SUNY New Paltz English Department in 2005, Sarah taught courses in 20th century US poetry, gender studies and African-American women's literature at the University of Konstanz in southern Germany. Publications on poetics, linguistics and the visual arts include: "How Paul Klee and Frank O'Hara Used Painted Image and Printed Word to Signify Worlds in Motion" Word & Image: A Journal of Verbal/ Visual Enquiry (Routledge 2010); "Imaging Separation in Tom Feelings' The Middle Passage: White Ships / Black Cargo and Toni Morrison's Beloved" Comparative American Studies (2009); "The Poem in the Painting: Roman Jakobson and the Pictorial Language of Paul Klee" Word & Image (2004); "Painting the Poetic Image: Lessons James Wright Learned from Modern Hispanic Poets" The Hispanic Connection: Spanish and Spanish-American Literature in the Arts of the World (Praeger 2004). She has forthcoming articles in ANQ and Comparative Literature and Culture (Purdue). Sarah was a finalist for the Richard Eberhart prize in poetry (1997) and the Judith Siegel Pearson poetry award (1993). Her poems appeared in The Shawangunk Review (2007; 08; 09), Riverine (Codhill 2007), Shared Fruit (de Medici 1997) and Quarry (1995).
Faculty by Areas of Specialization


BRITISH TRADITION
Medieval, Renaissance, and Seventeenth Century
Thomas Festa
Daniel Kempton
Cyrus Mulready
Thomas Olsen
Robert Waugh
Restoration-Eighteenth Century
Nancy Johnson
Nineteenth Century
Jackie George
Jed Mayer

Twentieth Century
Stella Deen
Heather Hewett
Mary Holland
Vicki Tromanhauser
Robert Waugh
Michelle Woods
Sarah Wyman

Contemporary
Heather Hewett
Mary Holland
Michelle Woods
Sarah Wyman
AMERICAN TRADITION
Colonial-1900
Andrew Higgins
Chris Link
Jan Schmidt
Twentieth Century
Mary Holland
Chris Link
Fiona Paton
Harry Stoneback
Contemporary
Mary Holland
Jan Schmidt
Pauline Uchmanowicz
Sarah Wyman

NON-WESTERN LITERATURES
Insu Fenkl
Heather Hewett
Andy Schonebaum
Michelle Woods
YOUNG ADULT LITERATURE
Jed Mayer
Fiona Paton
Jan Schmidt
CRITICISM AND THEORY
Tom Festa
Nancy Johnson
Daniel Kempton
Michelle Woods
RHETORIC AND COMPOSITION
Mary Fakler
Penny Freel
Matthew Newcomb
Rachel Rigolino
Jan Schmidt
Robert Singleton
Pauline Uchmanowicz
CREATIVE WRITING
Larry Carr
Dennis Doherty
Insu Fenkl
Jan Schmidt
Pauline Uchmanowicz
Robert Waugh

FILM
Chris Link