RESOURCES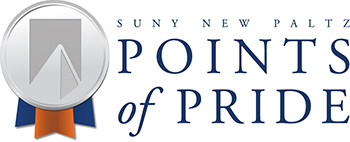 The Department of Communication Disorders has one undergraduate major program; the 588 "academic track." The minimum Grade Point Average (GPA) for declaration of the 588 major is 3.0. This GPA is the cumulative grade point average that has been achieved in all college-level coursework completed to date, at SUNY New Paltz and/or elsewhere. If you meet this GPA requirement and would like to declare the major, please make an appointment with a Department advisor at (845) 257-3620 or commdis@newpaltz.edu.
Students who have less than 30 credits cannot declare a major in this department. However, students may receive advisement from a department advisor if the student has an undeclared major by requesting an advisor in the department. In order to declare the 588 major, students must have a GPA of 3.0 or better by the time they have completed 15 credits of core coursework in the major.
Students who have completed or are in the process of completing a major in another department may request permission to take prerequisite coursework for graduate study in communication disorders. The prerequisite coursework represents one year of full-time study. "Prereq" students are accommodated on a first-come, first served basis. If you do not already have a Bachelor's Degree, you must provide a signed note from your advisor granting permission to take prerequisite coursework in Communication Disorders while completing the major program in the other department. Depending upon the nature of this major, and the courses completed prior to that time, a student may require more than 120 credits and/or more than four years to complete the Bachelor's Degree. If you would like to be placed on the waiting list for prerequisite coursework, please contact our Department secretary at (845) 257-3620 or e-mail commdis@newpaltz.edu.