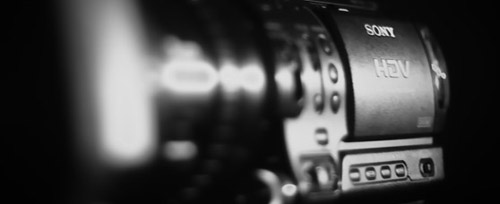 The Department of Communication and Media has various facilities which students can use to get the practical experience they need as majors in communication, journalism, digital media production, or digital media programming and management. The following are brief profiles of all our department facilities:
Audio Studio Production Room (CSB 38)

This facility has four stations running ProTools software, with the capability of recording to digital media, CDs and DVDs. Students in "Audio Production," "Introduction to Radio Journalism," as well as those working on audio-for-video projects in other classes use this equipment.
Digital Media Journalism Suite (CSB 24)
This is where digital media and journalism editing classes are taught using Adobe CS software. Students learn to edit stories and design news pages. In addition, AVID software is available on each station. They also produce a campus magazine in this lab.
Writing Lab (CSB 29)
This is where our newswriting classes are taught, as well as electronic media writing. Outside of class students have access to Final Draft, Microsoft Word, Word Perfect and the Internet to complete their assignments. "Journalism 1" and "Journalism 2", "Feature Writing", "Public Affairs Reporting," and "Electronic Media Writing" are taught here.
Media Editing Suites (CSB 25 and CSB 55)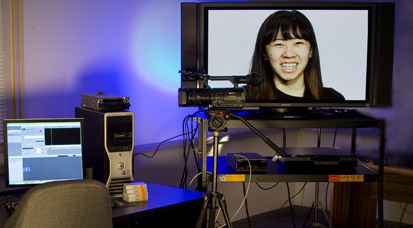 Contains 10 Avid Media Composers stations complete with Adobe CS software. This facility is used for the "Field Production" and "Seminar in Digital Filmmaking" classes.
TV Studio (LC 3)
A large studio with three broadcast cameras with the Tri-caster virtual switcher and and green screen for post capabilities, this facility is used by the studio production class and advanced students who want to integrate such work with their on-location footage.
Reading Room (CSB 54)
Students have access here to books, journals, trade magazines, and special class materials. This facility is used for casual gatherings as well as for special guests and seminars.